One of the series baseball fans have been looking forward to this weekend has been the clash of two giants, the New York Yankees and the Los Angeles Dodgers. The two most successful teams in MLB history locked horns on Friday night in Los Angeles. After losing the first game, the Yankees came back to win the second game to level the series. One play that has caught the attention of fans is Aaron Judge's catch.
The Yankee captain is arguably one of the best players of the current generation. The slugger has continued to impress audiences not just with his batting but with some of his plays in the outfield as well. He once again showed his brilliant set of skills as he stumbled and broke through a fence at Dodger Stadium to complete a catch.
With the game finely poised in the eighth inning at a score of 5-3 in favor of the Yankees, up steps J.D. Martinez. The former Red Sox hitter is also one of those known for clutch moments. He would attempt to do the same again as he swung his bat. The connection would have probably not gone over the wall but could have resulted in a multi-hit play had Judge not made the play there.
Related: Yankees star Alex Rodriguez ALERTS fans on dental health after being diagnosed by early-stage gum disease
Aaron Judge spotted shopping with wife Samantha Brackseick in Los Angeles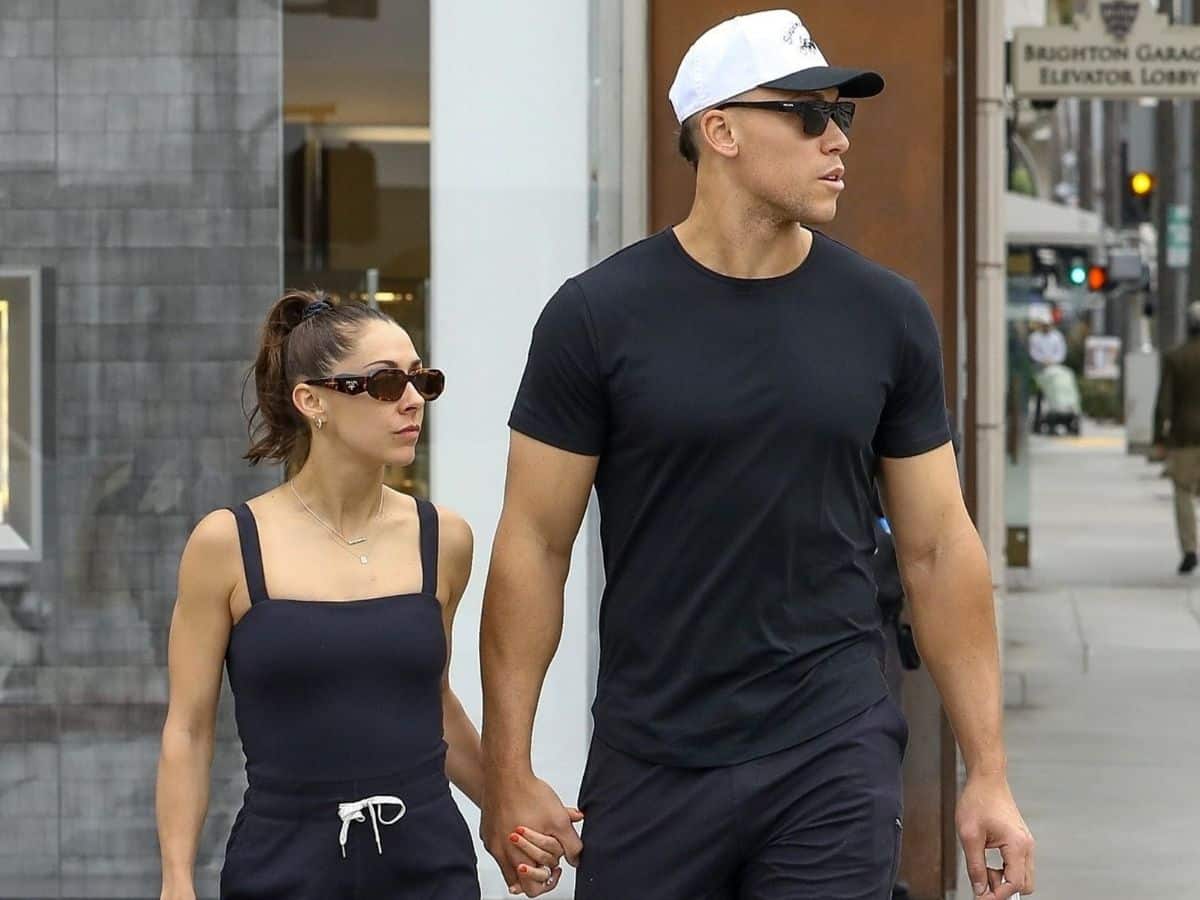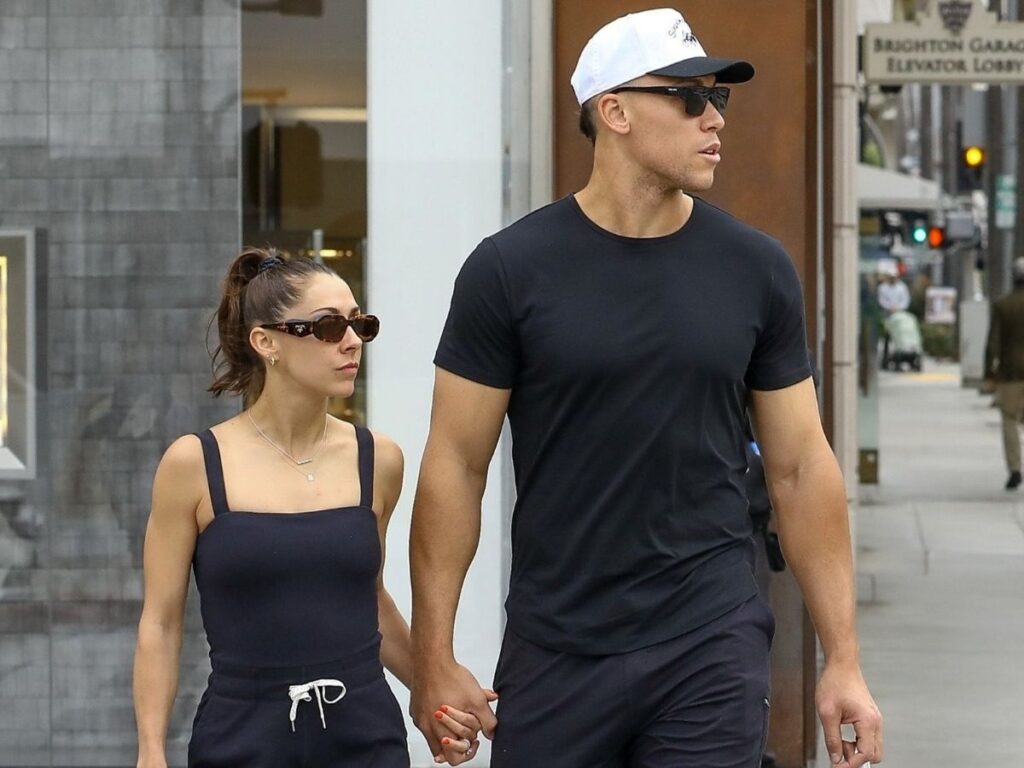 While living in New York is certainly fascinating, a little comparison to Los Angeles could not be wrong. The two megacities of the US are widely popular around the world. Recently, Aaron Judge and his wife, Samantha Bracksieck, were spotted spending some time together and enjoying shopping in LA.
The couple who tied the knot back in 2021 were captured holding hands and walking down the streets while carrying heavy shopping bags. The duo showed off their coordinated style while donning similar black leisure wear and white sneakers. It is still unknown what they purchased while shopping, but it is not like he cannot afford it.
There was a lot of speculation way back in December on where Judge would play next season. After months of rumors linking him to the LA Dodgers and San Francisco Giants, Judge would announce his decision to stay in New York as a Yankee. The organization agreed to give him a nine-year, $360 million contract to have his services available. He has since repaid their faith and is playing in the same way as he did last season, which saw him named the AL MVP of the season.
In case you missed it: