Famously known as Pete Rose, Pete Edward Rose Sr. was known as 'Charlie Hustle' for his pure dominance in the game of baseball from the day he started, April 8, 1963, for the Cincinnati Reds, till the day he swung his last at-bat on August 17, 1986, for the Cincinnati Reds.
Pete Rose has been surrounded by various illegal accusations through which he is the only player to be placed on the ineligible list by mutual agreement. It is tough for Pete Rose to make a public appearance without getting his head into some or the other controversy.
On Sunday, In Philadelphia, Pete Rose was present in honour to celebrate the 1980 World Championship when he was asked about allegations that he had a sexual relationship with a minor decades ago, but Rose brushed aside the allegations and maintained hopelessness.
This time around it was a female Philadelphia Inquirer Phillies writer Alex Coffey, who asked Rose about the allegations and was at the hearing end of, "No, I'm not here to talk about that. Sorry about that. It was 55 years ago, babe,"
Also Read: "A guilty verdict" Ex-Pirate Felipe Vazquez rightfully sentenced, reality behind his insertion in MLB's restricted list
Pete Rose dismissed his past allegations, unpleasant responses towards a female reporter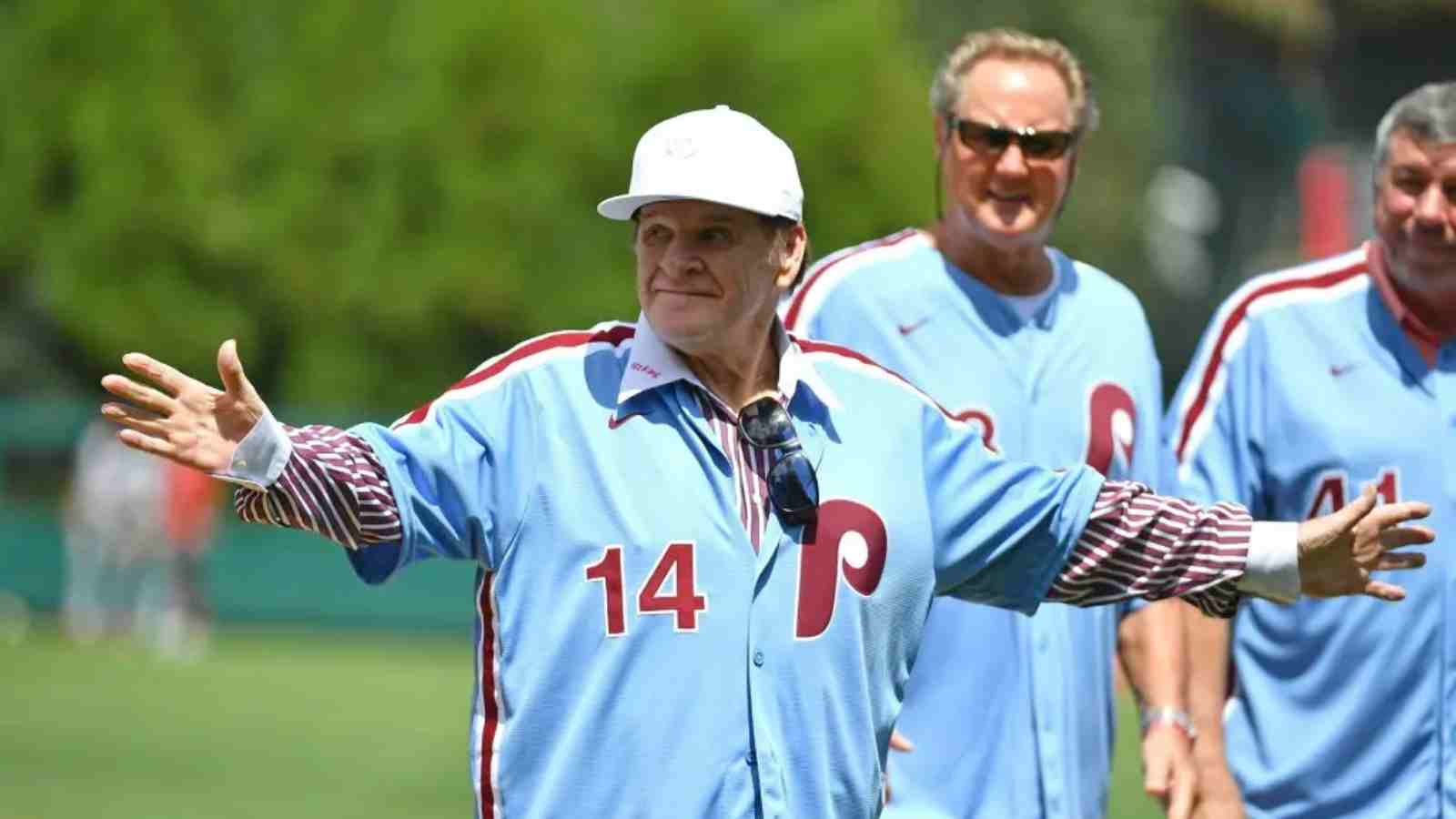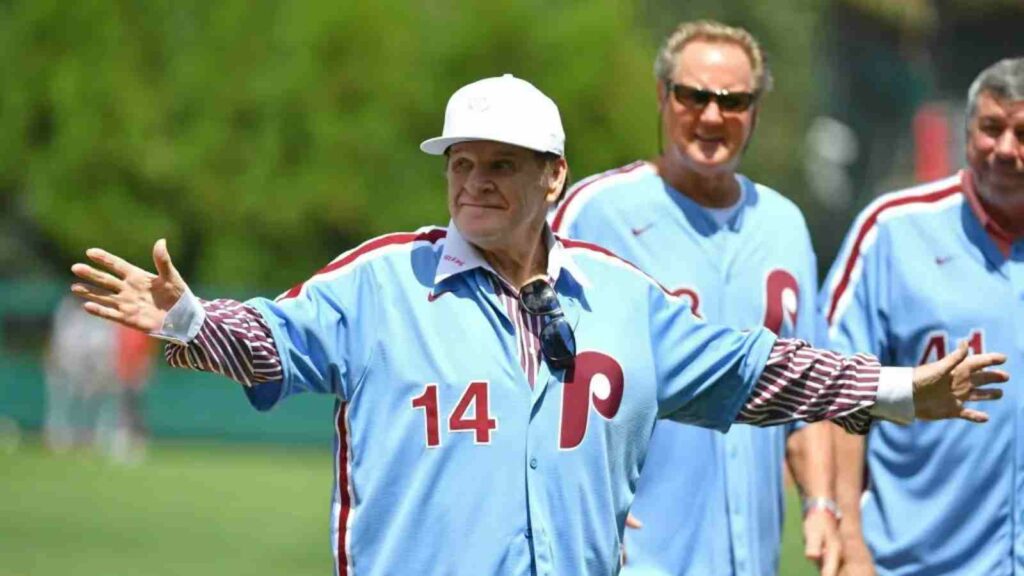 Pete Rose was a switch hitter and is the all-time MLB leader in hits (4,256), games played (3,562), at-bats (14,053), singles (3,215), and outs (10,328). Years ago, Pete Rose and his lawyer were able to prove that the allegations were unverified but back in 2017, Rose admitted he had a relationship with the woman, but said that she was 16, the legal age of consent in Ohio.
The name of the woman who presented the allegations publicly, identified as Jane Doe claimed that she was 14 or 15 years old in 1973. Pete Rose was married at the time with two children. Upon further questioning, Rose said, as per Alex Coffey, "I'm going to tell you one more time. I'm here for the Philly fans. I'm here for my teammates.
Rose added, "I'm here for the Phillies organization, and who cares what happened 50 years ago. You weren't even born. So, you shouldn't be talking about it, because you weren't born. If you don't know a damn thing about it, don't talk about it."
Also Read: "Two sluggers astride?" Major League Baseball's latest survey indicate Aaron Judge and Paul Goldschmidt as MVP race leaders
Also Read: "Failure here at New York": Michael Kay slanders Joey Gallo's enforcement when he was a Yankee