Street fights are often unpredictable and can escalate quickly. There are no rules in a street fight, and anything goes. However, a trained fighter always has the upper hand during street fights and can easily dismantle opponents. MMA fighters are skilled and have higher instincts to perform better in a street fight. This was the case with a man who got knocked out by a vicious uppercut after fighting who looked to be a trained fighter.
In a recent video that went viral, a verbal spat between two men got ugly after a man got too close. The fight became ugly after the black t-shirt man threw clean punches at his opponent and grabbed his clothes while punching him on the ground. However, the fight was stopped by another man who came in between. However, the man trying to stop the fight had his shorts almost all the way down from the backside.
After separating the two, the man gets attacked by the instigator and moves back to let the two settle their score. The fighter then held the instigator in a clinch, which led to the fighter landing a punch followed by an uppercut, which led to his opponent being knocked out cold. He then lets go of his opponent, who lay unconscious on the ground.
There have been many cases of UFC fighters getting into street fights. However, this has never turned out to go well for the non-fighter. The video was a clear example of how fighters can easily dismantle a person if they want to.
Related: WATCH: Turkish bodybuilder gets schooled by 155-pound MMA fighter in street fight leading to embarrassing outcome
Fans react to the street fight and the clothing malfunction
The video has gone viral among UFC fans as the knockout punch landed by the man resonated with an MMA move. However, the majority of the fans are focused on the man who comes in between and his pants. Fans are confused as to why the man has his pants so low. Check out some of the fan reactions-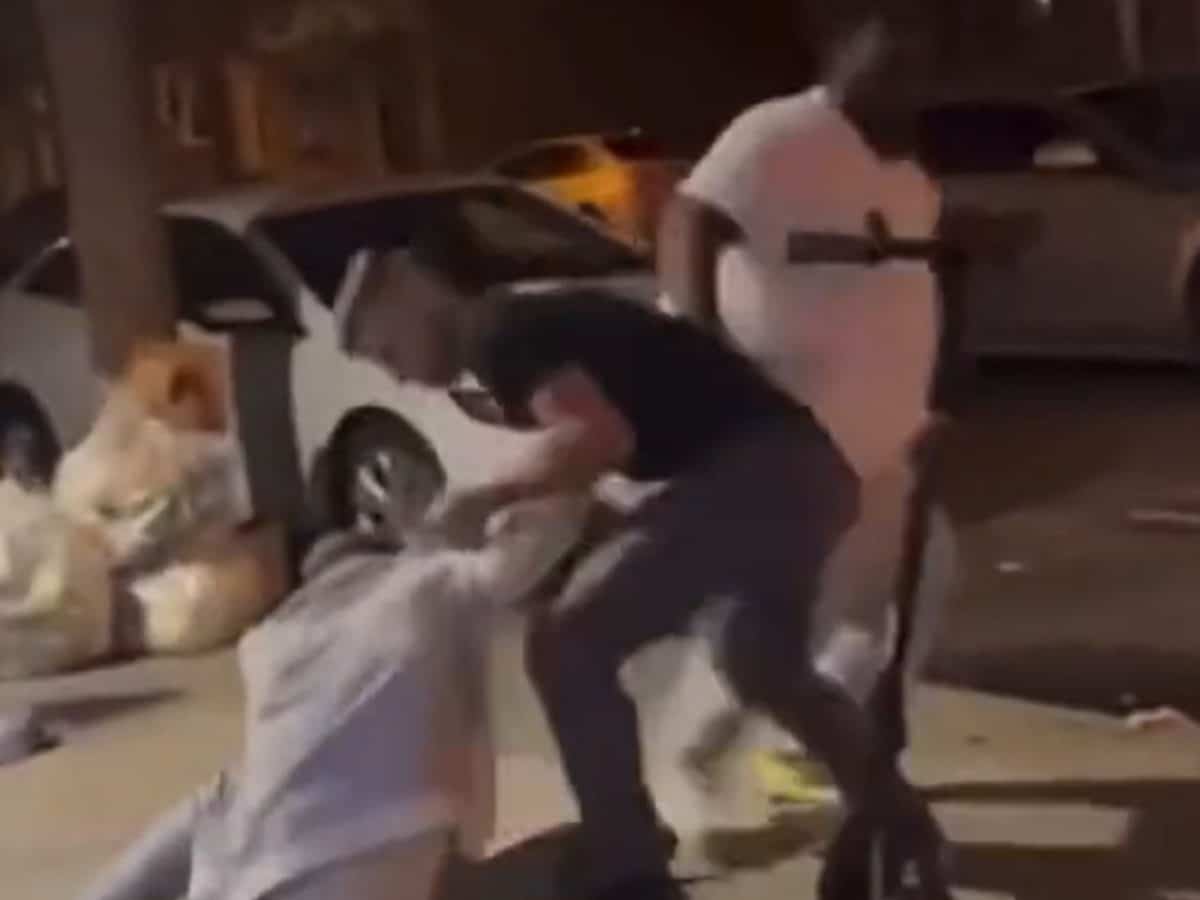 The video proves that getting into a street fight is not the best option. The best thing to do is to try to avoid it. However, If a person can't avoid a fight, try to de-escalate the situation by talking to the other person or walking away.
In case you missed it: