The dating rumors of singer Taylor Swift and NFL TE Travis Kelce have overtaken the American sports world recently. Swift attended Kelce's latest game against the Chicago Bears. Kelce led the Kansas City Chiefs in reception and caught a touchdown pass. Chiefs obliterated the Bears 41-10. However, one UFC fighter did not like Taylor Swift celebrating Kelce's touchdown.
Belal Muhammad went on Twitter to lash out at Taylor Swift for celebrating. He wrote, "Like relax Taylor its just a touchdown in a game your up 40." It is important to note that Belal grew up in Chicago and remains a lifelong Bears fan. However, he did not appreciate Swift celebrating the blowout game.
In recent times, Belal Muhammad has resorted to making controversial statements to get attention. He remains a divisive figure in the UFC. Most fans do not like him. Fans went at him for being able to finish an injured Gilbert Burns at UFC 288. Hence, Belal Muhammad lashing out at Taylor Swift did not surprise many fans.
We could see more Travis Kelce and Taylor Swift during the 2023 NFL season. However, Belal's beef with Taylor Swift ended after the game. The Chicago Bears and the Kansas City Chiefs are not in the same conference. If they do compete again, it would be in the Super Bowl. However, considering their current three-game losing streak, the Bears might not make the playoffs, let alone the Super Bowl.
Related: Taylor Swift 'didn't think twice' accepting Travis Kelce's game invitation for an enjoyable Sunday as the dating rumor of two intensifies
Fans destroy Belal Muhammad for targeting Taylor Swift over the Bears-Chiefs game
Belal Muhammad took shots at Taylor Swift after she celebrated the Chiefs touchdown in the blowout game against Belal's favorite team, the Bears. There is a possibility that Belal did not know that Swift celebrated because her boyfriend, Travis Kelce, caught the touchdown pass. Nevertheless, fans went on Twitter to mock Belal. Check out some of the reactions: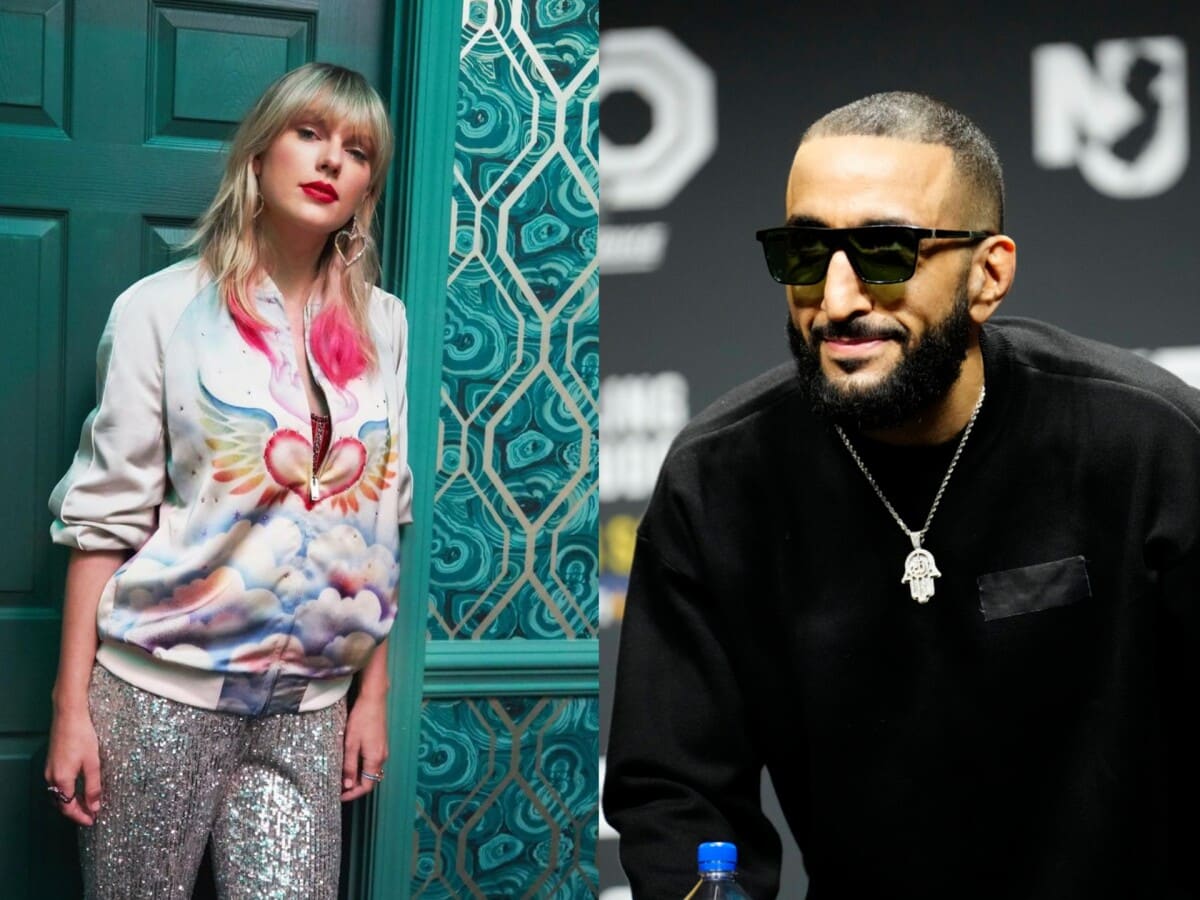 Fans brought up Colby Covington to mock Belal. They said Colby would soon become the champion, and Belal still would not compete for the title. They also commented that Belal should leave Taylor Swift alone and called his team "hot garbage."
In Case You Missed It!