Snoop Dogg poses with Conor McGregor's mother as the Irishman gives a shout-out to the legendary rapper for his upcoming show. Snoop made a special visit to Ireland for one of his shows and decided to go to McGregor's Black Forge Inn, located in the heart of Dublin. However, Conor McGregor was not present at his own pub during Snoop Dogg's visit. But it wasn't a problem, as instead of McGregor, his mother had the pleasure of being seen alongside the American rap icon at the popular bar.
Conor McGregor wasn't able to meet with Snoop but was very happy about his 64-year-old mother, Margaret McGregor, meeting with the legend. The 'Notorious' took the opportunity to share some pictures of Snoop with his mother on his official Instagram account.
In the caption, he wrote, "Snoop with my mom, happy as hell hahah Welcome to @theblackforgeinn, Snoop! Good luck with the sold-out show tomorrow night! @snoopdogg."
McGregor sent a positive message to Snoop and also wished the rapper luck for his immediate show in the city of Dublin. Snoop is scheduled to perform a highly anticipated concert at Dublin's RDS Arena on the evening of Monday, September 25th. Given his popularity worldwide, he has been drawing a significant crowd of eager fans ahead of his show and as McGregor mentioned, the whole arena is sold out to see Snoop perform.
Related: "Love ya con" – Conor McGregor sends birthday greetings to OnlyFans star Ebanie Bridges after viral internet-breaking pictures
When Snoop Dogg praised Conor McGregor after his post-fight rant against Dustin Poirier at UFC 264
Snoop Dogg has been a fan of UFC for a long time now and it's evident that he watches a lot of PPV events. During one of his shows hosted by him and actor Kevin Hart, the pair reacted to McGregor's infamous rant after breaking his leg at UFC 264.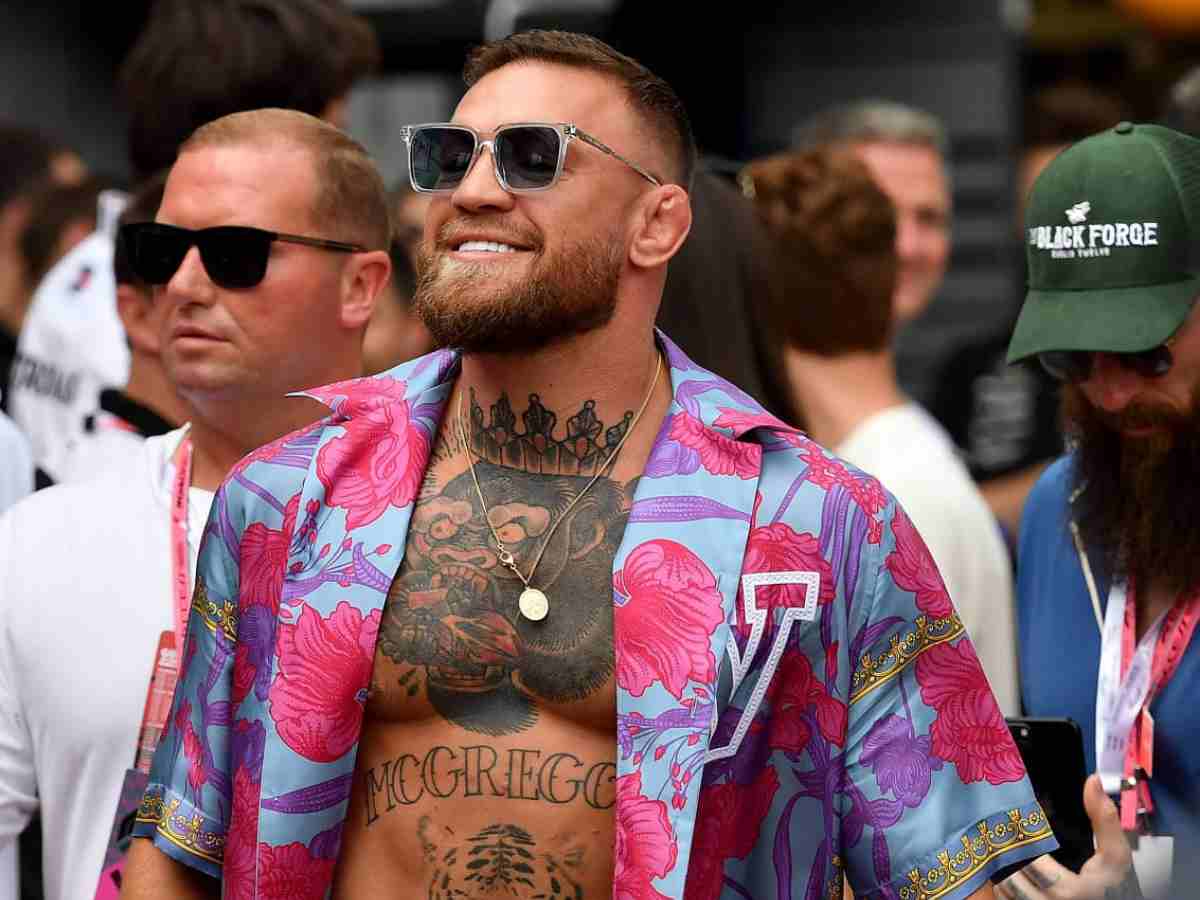 In the fight, McGregor broke his leg and Poirier was given the win. However, the Irishman sat inside the octagon and, despite the pain, mocked Poirier. Moreover, he also mocked his wife, which had started before the fight.
Snoop Dogg was highly impressed that McGregor was ablaze to continue to do that even after a horrific injury like that. The rapper with an accent tried to imitate McGregor, which made Hart burst into laughter. He couldn't believe that Snoop was able to pull that thick Irish accent out of nowhere.
Continue Reading: