Former UFC fighter Pearl Gonzalez is known for her kickboxing roots and aggressive fighting style. She is also well known for her business ventures outside her fighting career, one of the main incomes coming from her OnlyFans account.
'The Chi-Town Princess' is a well-known fighter both in the UFC and Invicta FC. Her unique spawn of business ventures and decisions make her stand out from her female peers. Currently, she is being talked for her quirky outfit made with the wrappers of the candy in which she showed up at the recent Gamebred boxing 4 press conference
Gamebred Boxing 4, owned by successful UFC welterweight star Jorge Masvidal is set to take place around the corner. Pearl Gonzalez is set to square off Gina Mazany. Both the fighters are seemingly geared up for the fight. But, the focus of the press conference was Pearl's outfit which was made of the wrappers of Fruit Roll-Ups. She turned up to the presser with a bag of fruit roll-ups and tossed one candy at a time to the reporters.
Fans react hilariously on Twitter to her 'ridiculous' outfit which in itself, has helped build promotion for the fight. Although a minority of fans criticized her for 'mocking' the sport, Gonzalez seems unbothered and ready for fight night.
Pearl Gonzalez wears… fruit rollups… to the #GamebredBoxing4 press conference 😅 pic.twitter.com/P3W1RJAcRT

— Red Corner MMA (@RedCorner_MMA) March 30, 2023
Related"I am so excited to fight in the fastest growing sport in the world," Rachael Ostovich signs with Bare-knuckle FC
What was the dress that Pearl Gonzalez wore to a recent press conference?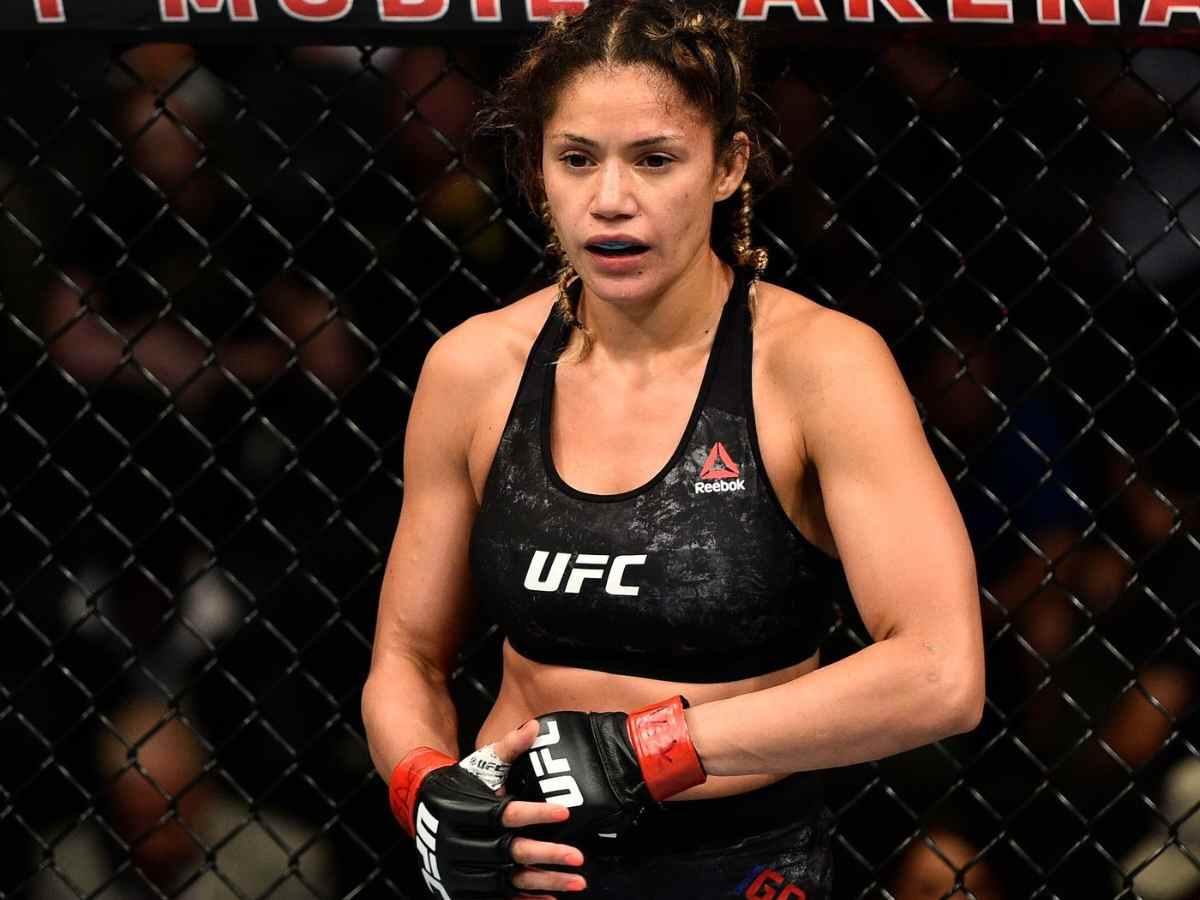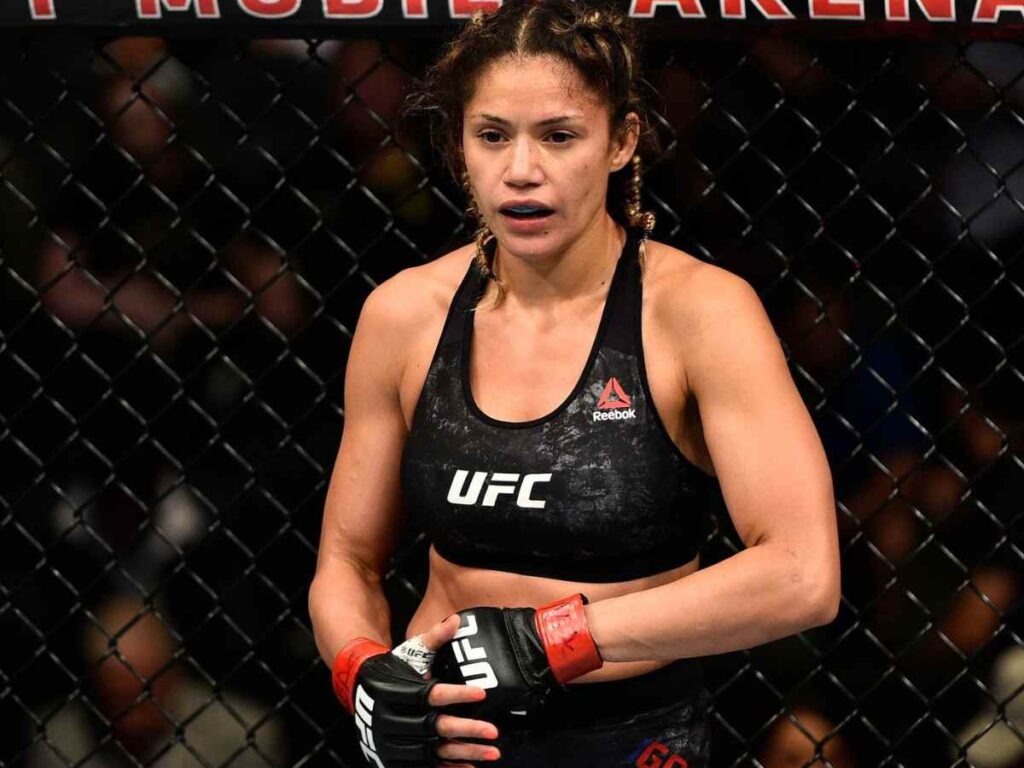 With the new Gamebred boxing 4 event set to sail, the fans are excited about the promising match-ups. But, the main focus just so happened to be the dress that one of the competitors was wearing.
One of the competitors, Pearl Gonzalez, wore a dress that was made out of the wrappers of the candy 'Fruit Roll-Ups' and showed up to the press conference. When asked about the dress, she said "I'm cutting weight and I cannot eat sweets, so why not wear it right?"
'The Chi-Town Princess' went into detail on how hard training was for the fight and said, "These are the little things I can do to lighten up my preparation for my weight cut tonight is to wear Fruit Roll-Ups."[h/t MMA Fighting] She concluded by tossing a few Fruit Roll-Ups to the reporters.
The Gamebred boxing 4 event is set to take place in a few days and the fighters are ready to deliver. One of the match-ups for the aforementioned Pearl Gonzalez is against fighter Gina Mazany. They promise to deliver a good fight and show impressive fighting skills.
Incase you missed it:
"Yet he will quit and retire" – Conor McGregor points out irony in 'braindead' Justin Gaethje's comments on superstar's title shot
"Will only make the champion rich," Gilbert Burns gets honest about Conor McGregor's chances against the top flight of 170-pound fighters