A lot is on the line when two fighters are locked in a cage to go toe to toe with each other. Weeks of training camp, pushing through several injuries and heavy damages are part of the process. However, the risks are doubled while facing two opponents at the same time. But, with this fighter, the risk couldn't be more. A one-armed MMA fighter knocks out an opponent in 4 seconds and goes on to win a two-to-one handicap match.
In a recent video surfacing the internet, a disabled MMA fighter defeated two opponents at once in an Epic bout in Russia. Alexander Karapetyan, who has just one arm, faced 34-year-old Sanya Shyp and 21-year-old 'Lexus' at the same time. This 2 round fight reportedly took place at 'Epic fighting Championship In Russia. The Russia-based MMA promotion is becoming known for staging bizarre fights. Arranging multi-man fights, intergender fights, and every weird matchup you can think of.
As soon as the fight started, Karapetyan immediately made his way toward the younger of the two. He landed a body kick, followed by a head kick dropping Lexus. The referee had to stop the match after this blow. Lexus was deemed unfit to continue. Karapetyan almost finished the second guy as well but he had more left in him.
Despite his best efforts, the disabled fighter wasn't able to finish the fight. That didn't matter as he got his hand raised at the end. Everyone speculated the obvious thinking the other two will win. But, it was Alexander's day and his fighting spirit was far greater.
One-armed fighter wins 😳😳 pic.twitter.com/tj4WULDuR3

— Ben Davis (@BenTheBaneDavis) March 30, 2023
Related: Watch! When UFC fans roared 'F*** Joe Biden' chants during live event
Fans left Speechless as one-armed fighter finishes 2 opponents in a single match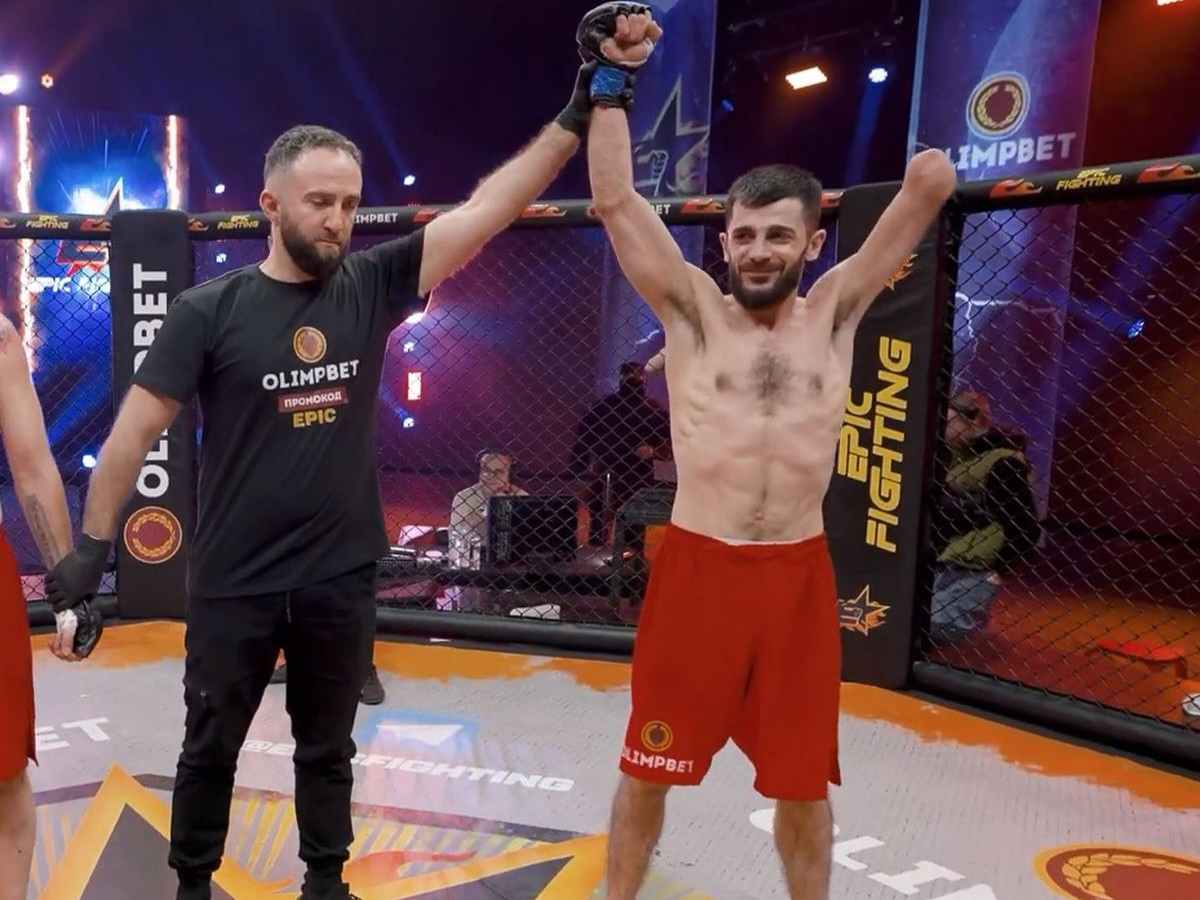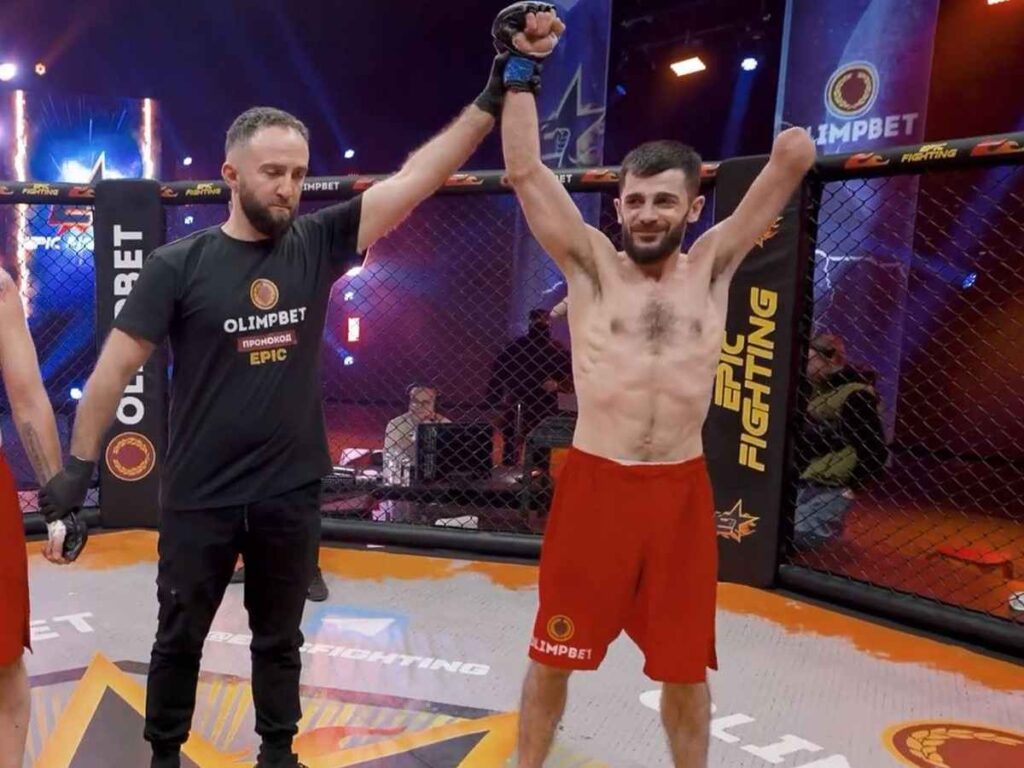 In a recent viral Twitter video, a single-armed guy takes on two fit fighters to win the match. This handicapped fight took place at Russia's Epic Fighting Championship in 2022. Russia clearly does things very differently, however, they took it one step ahead this time around. Fans are shocked, surprised, and speechless as they react to the fight on Twitter.
One-armed fighter wins 😳😳 pic.twitter.com/tj4WULDuR3

— Ben Davis (@BenTheBaneDavis) March 30, 2023
Hell of a 1 1 1 combo he has there

— Kevin Lortz (@KevinLortz) March 30, 2023
He had a better jab than Deontay Wilder.

— 5iveholeGOD (@fiveholegod) March 31, 2023
….why is there 3 fighters in there?

— Matt Heille (@MattHeille) March 30, 2023
I thought that was Nick Newell for a hot minute.

— Laura Sanko 🪖Army (@sankoarmy) March 30, 2023
Black shorts was basically the bait dog.

— SP (@SpinningPl8tes) March 31, 2023
that feinting tho

— desired1 (@DaRealDesired1) March 31, 2023
He set the high kick up on black shorts by kicking him in the dick 😂

— aldog123 (@aldog1231) March 31, 2023
Fighting fit people as an amputee is a herculean task in itself. But, this guy takes it to the next level as he takes on two people together and wins the Handicap match. The amount of willpower and dedication on this guy is heavily impressive and truly inspiring, to say the least.
In case you missed:
Andrew Tate's bail denied! fans outraged as he remains behind bars for another month