The UFC tends to fill stadiums and arenas to their full capacities during their pay-per-view events. With a sport full of violence and electrifying energy come electrifying fans. It is not uncommon for excited fans to cause a ruckus or boo the fights and fighters during the event. From "F**k him up" to "twist his d**k", fight fans have a knack for shouting the weirdest things. And things took a turn in a similarly weird fashion when fans started Chanting "F**k Joe Biden" at the Madison Square Garden in New York.
The UFC 268 Kamaru Usman vs Colby Covington took place at the Madison Square Gardens in New York. Rose Namajunas vs Weili Zhang 2 was the co-main with over 20 thousand in Attendance. The match itself was very competitive where Rose Namajunas won by a small margin. However, fans started roaring F**k Joe Biden chant during the first round of the fight itself.

The chant has gained traction ever since. The chant was also heard at the New York Jets Game in New Jersey. Joe Biden won New York state by more than 23 percentage points, while New Jersey voted for Biden by 16 percent wins. So for a state electing Biden, the crowd surely seemed Unhappy with him.

The chant could have been interpreted as simple fun instead of being politically charged. It wasn't dragged out for that long and ended quite early as well. It might be the chant displays unrest among people against the 46th President of The USA. But, it was simply fight fans being fight fans.
Uproarious "F-ck Joe Biden" chant breaks out at UFC pic.twitter.com/kmSUWOOM5f

— The Post Millennial (@TPostMillennial) November 7, 2021
Joe Rogan Talks about why Joe Biden is not fit to be the President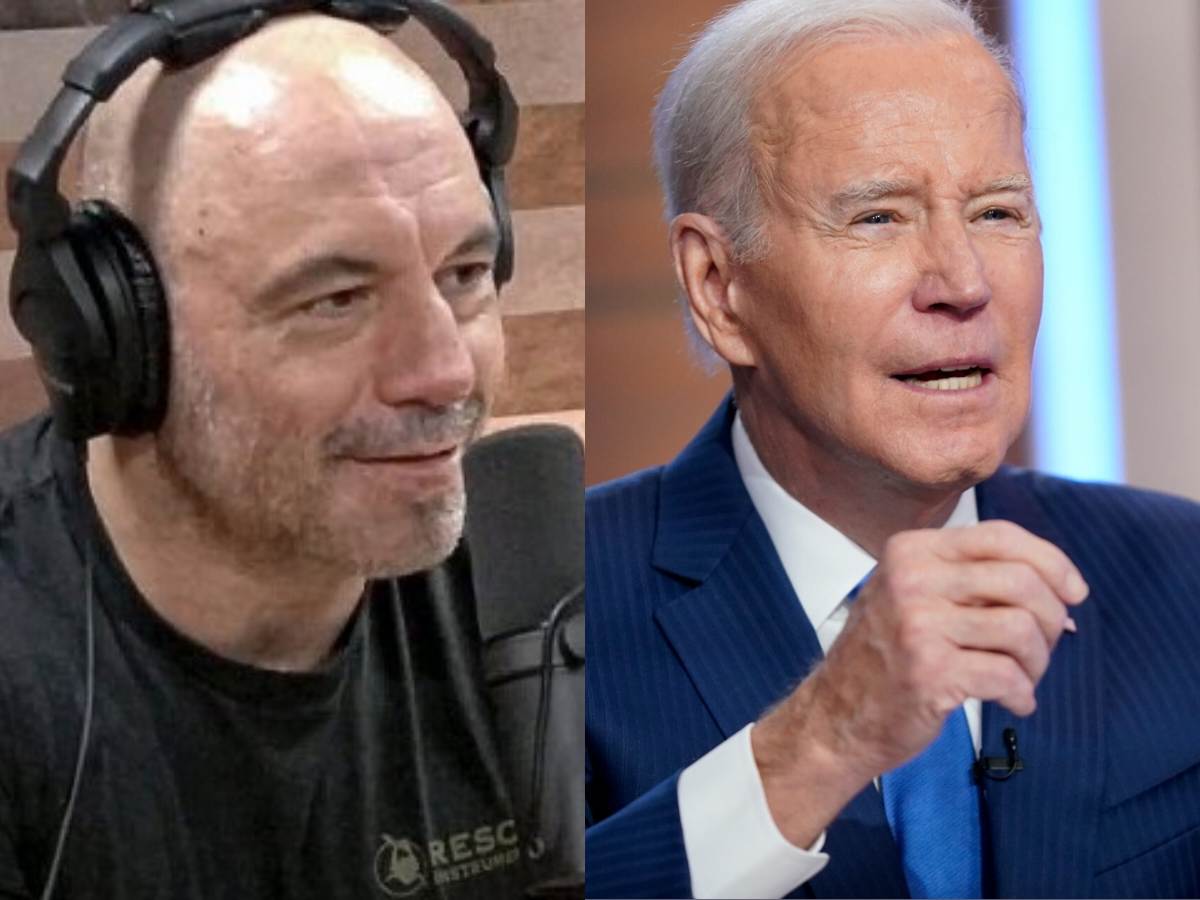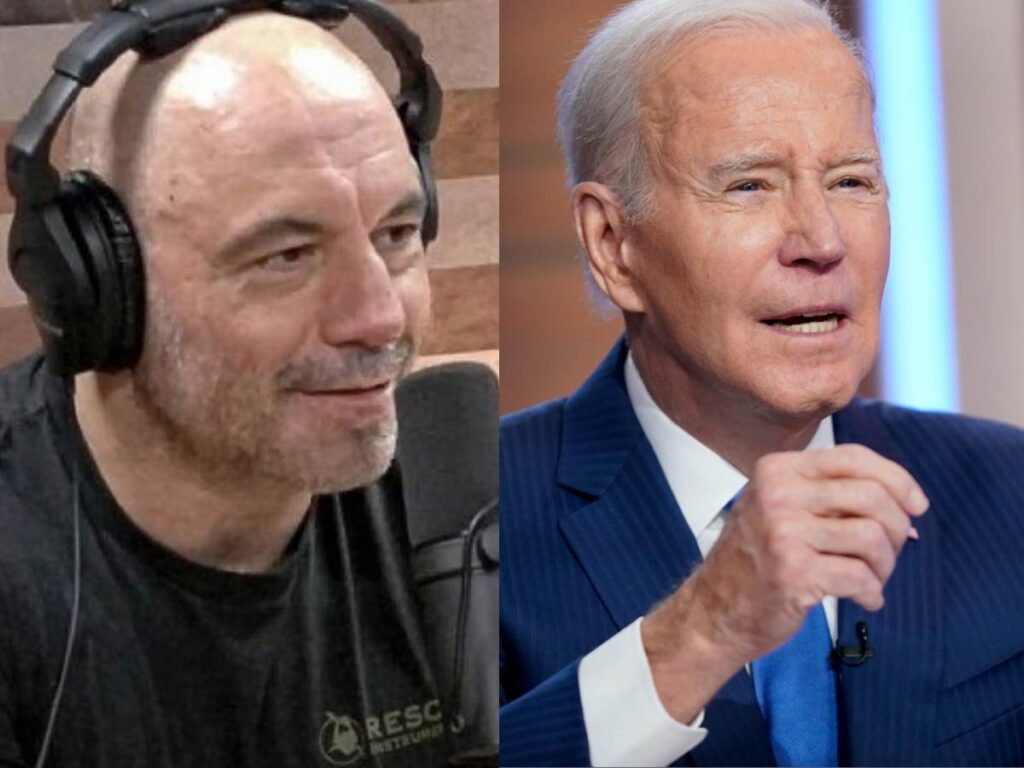 For someone who started out as a stand-up comic and a UFC commentator Joe Rogan has come very far. Rogan now runs the most influential podcast in America if not the world. The coverage and reach Rogan has amassed over the years are absolutely astonishing. However, with this much influence, almost every one of Rogan's statements tends to become a piece of news. So with the election season approaching soon, it is only fair to understand Why Joe Rogan reviews Biden negatively.
Joe Rogan has talked against Biden several times on his podcast. Rogan is not happy with how Biden and his cabinet of administrators are handling the current state of America. According to him " Biden is mentally gone". Will vote for Donald Trump before he Voted for Biden added the UFC commentator.
Rogan also questions Joe Biden's ability to lead and do his job effectively. Rogan rather backs Ron Desantis. Says he's happy with the work he's done with Florida.
Incase you missed:
WATCH: Fighter turned OnlyFans model Pearl Gonzalez wears fruit rollup outfit ahead of Gamebred Boxing 4 fight
"Yet he will quit and retire" – Conor McGregor points out irony in 'braindead' Justin Gaethje's comments on superstar's title shot