| | |
| --- | --- |
| Name | Dani Pedrosa |
| Age | 37 |
| Nationality | Spanish |
| Occupation | MotoGP Rider (formerly), Test Driver |
| Net Worth | $6 million |
| Salary | Undisclosed (as a test driver) |
| Endorsements | Red Bull, Rudy Project, CVSTOS, Arai Helmets |
| Marital Status | Unmarried |
Dani Pedrosa is a Spanish professional motorcycle racer, is widely regarded as one of the greatest riders of his generation. He embarked on his racing career at a young age, honing his skills in regional and national championships before making his mark on the world stage. Pedrosa's talent and dedication led him to win two 250cc World Championships in 2004 and 2005, establishing himself as a force to be reckoned with.
In 2006, Pedrosa made his highly anticipated MotoGP debut with Repsol Honda, instantly capturing attention with his remarkable abilities. He celebrated his first MotoGP victory in China that same year, setting the stage for a series of impressive achievements. Pedrosa consistently performed at an elite level throughout his career, finishing as the championship runner-up on three occasions in 2007, 2010, and 2012.
Pedrosa's most impressive season came in 2012, when he won seven races and finished second in the championship to Jorge Lorenzo. This victory demonstrated his tremendous aptitude as well as his constant will to succeed. Pedrosa won 31 MotoGP races and finished on the podium 112 times during his career, demonstrating his consistency and ability to execute spectacular performances. He cemented his spot among the all-time greats, finishing seventh in both MotoGP and all classes.
Dani Pedrosa retired from MotoGP in 2018, creating a lasting legacy that influenced other riders. His love for the sport, though, never faded. He took on a new job as KTM's official test rider, continuing to offer his skills and knowledge to motorcycle development. Pedrosa made a wildcard return at the 2023 Spanish Grand Prix as a wild card, indicating that his competitive spirit is as strong as ever. Learn about the wild card entrant's financial wealth, endorsements, and personal life.
Discover: Johann Zarco's net worth: How much is the French driver's worth?
Dani Pedrosa's net worth:
Dani Pedrosa's net worth is estimated to be around $6 million as of January 2023. This substantial wealth places him among the top earners in MotoGP. With a successful racing career spanning several years, Pedrosa has not only achieved remarkable feats on the track but has also garnered financial success. His impressive net worth is a testament to his achievements and the enduring popularity he enjoys within the world of motorcycle racing.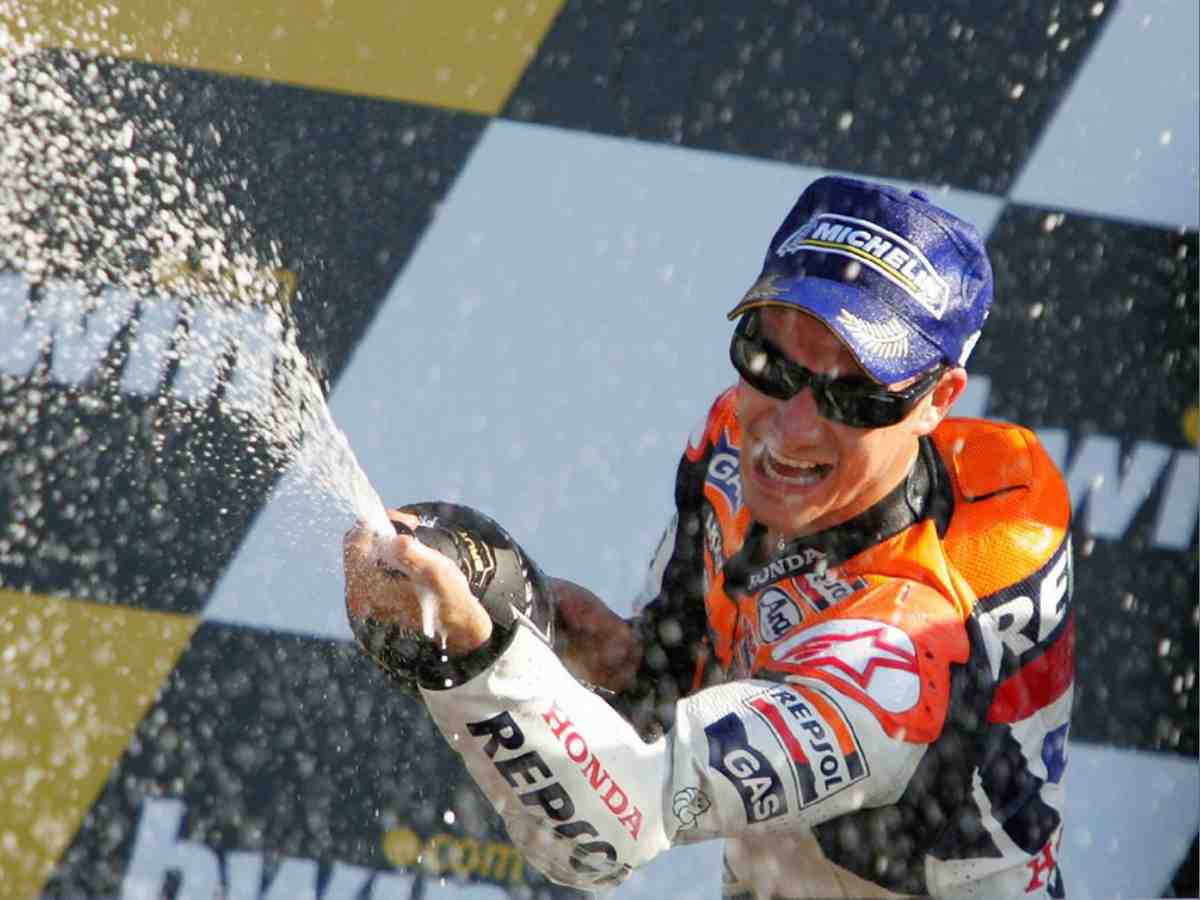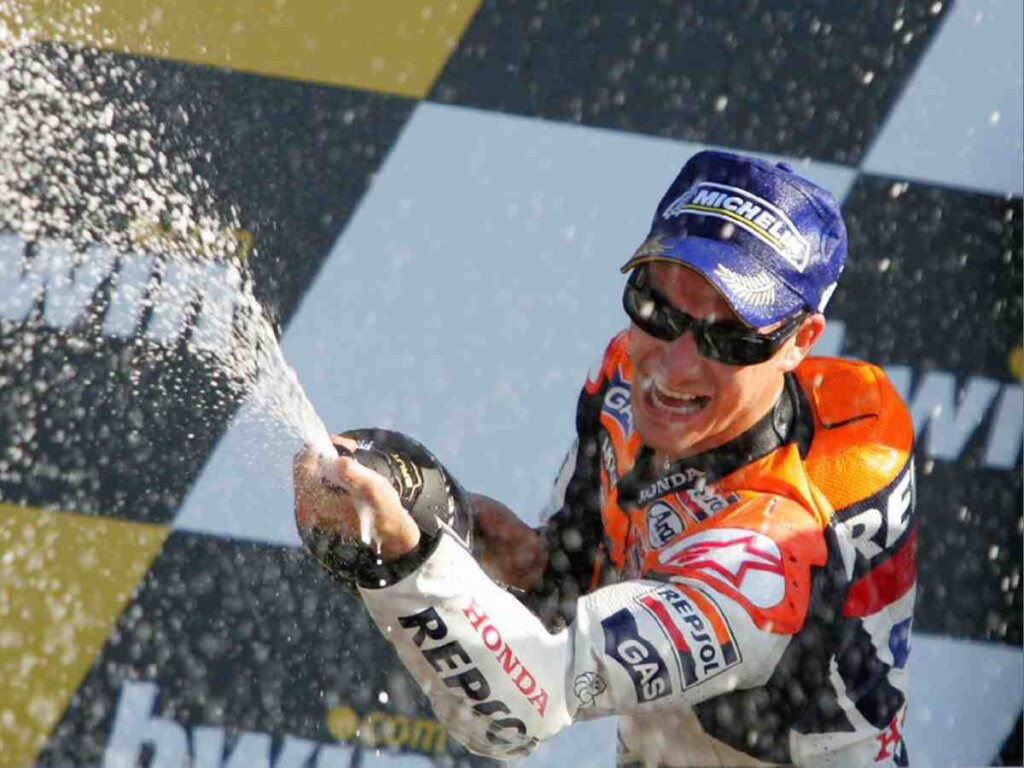 Dani Pedrosa's salary and contract:
After retiring from MotoGP in 2018, Dani Pedrosa made a comeback as a wild card entry for the 2021 Styrian Grand Prix. Following that, he took a break from racing in 2022 but returned for the 2023 Spanish Grand Prix. During his active racing career, Pedrosa's salary was reported to be approximately $2.3 million. However, since transitioning to a test driver role, the details of his current salary are undisclosed. While he continues to contribute to the development of racing motorcycles, the specifics of his remuneration as a test driver remain private.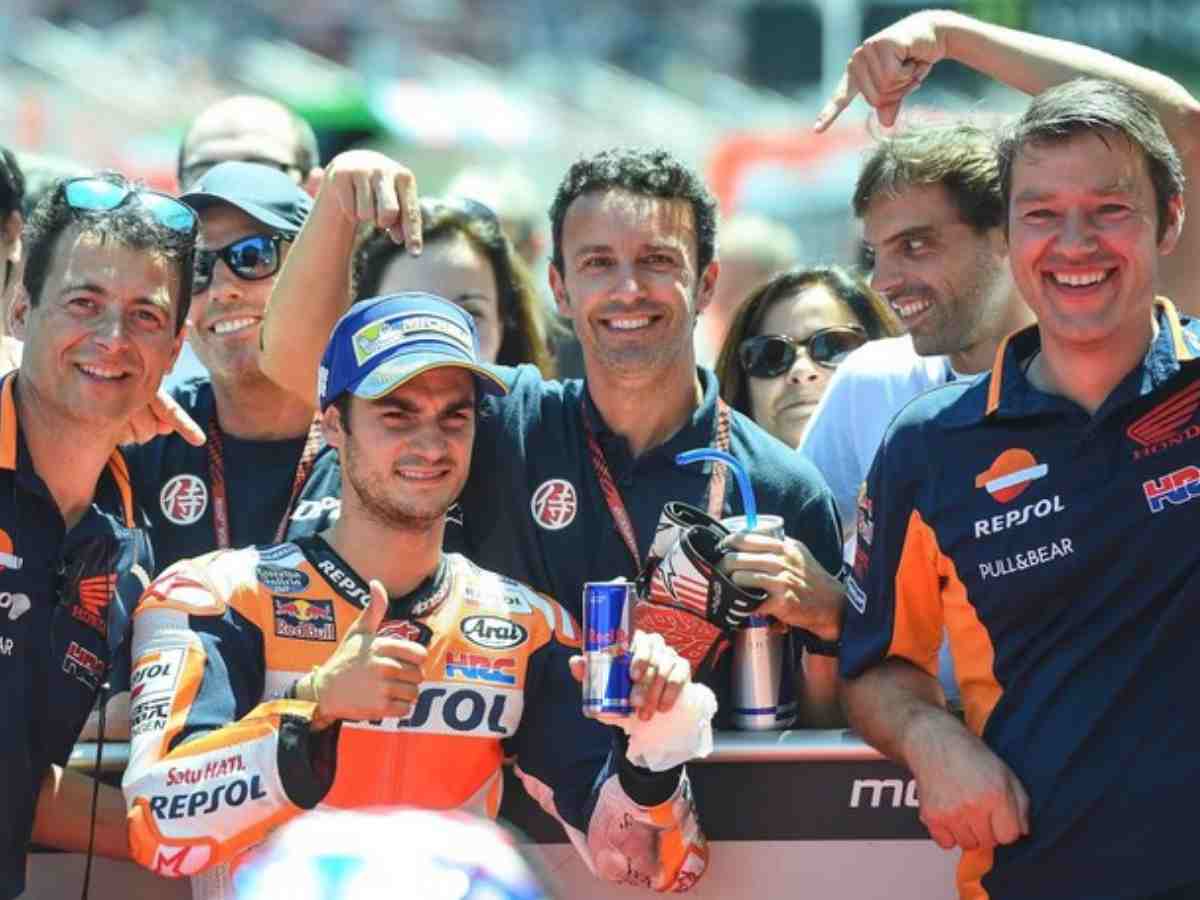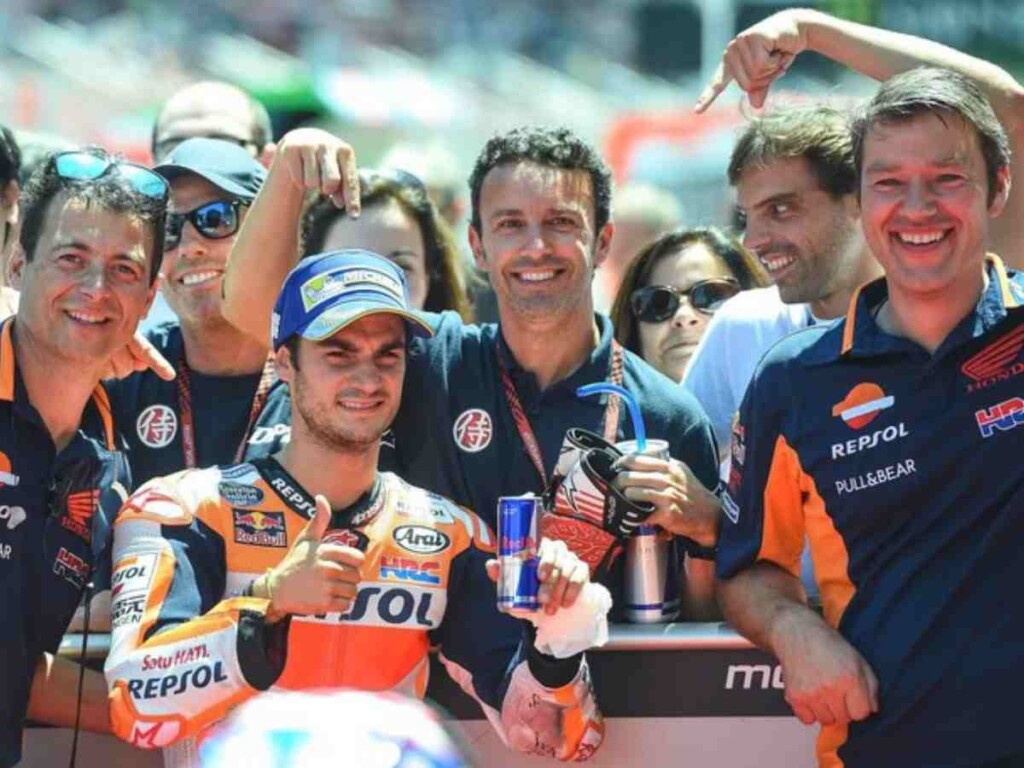 Dani Pedorsa's bonuses:
Dani Pedrosa has garnered notable bonuses and partnerships throughout his career. As a wildcard participant in the 2023 MotoGP Spanish Grand Prix with Red Bull KTM, he enjoyed the support of Red Bull. In 2016, Pedrosa was named a Rudy Project ambassador in the MotoGP world. Following his retirement, there were speculations about him potentially becoming a Honda brand ambassador.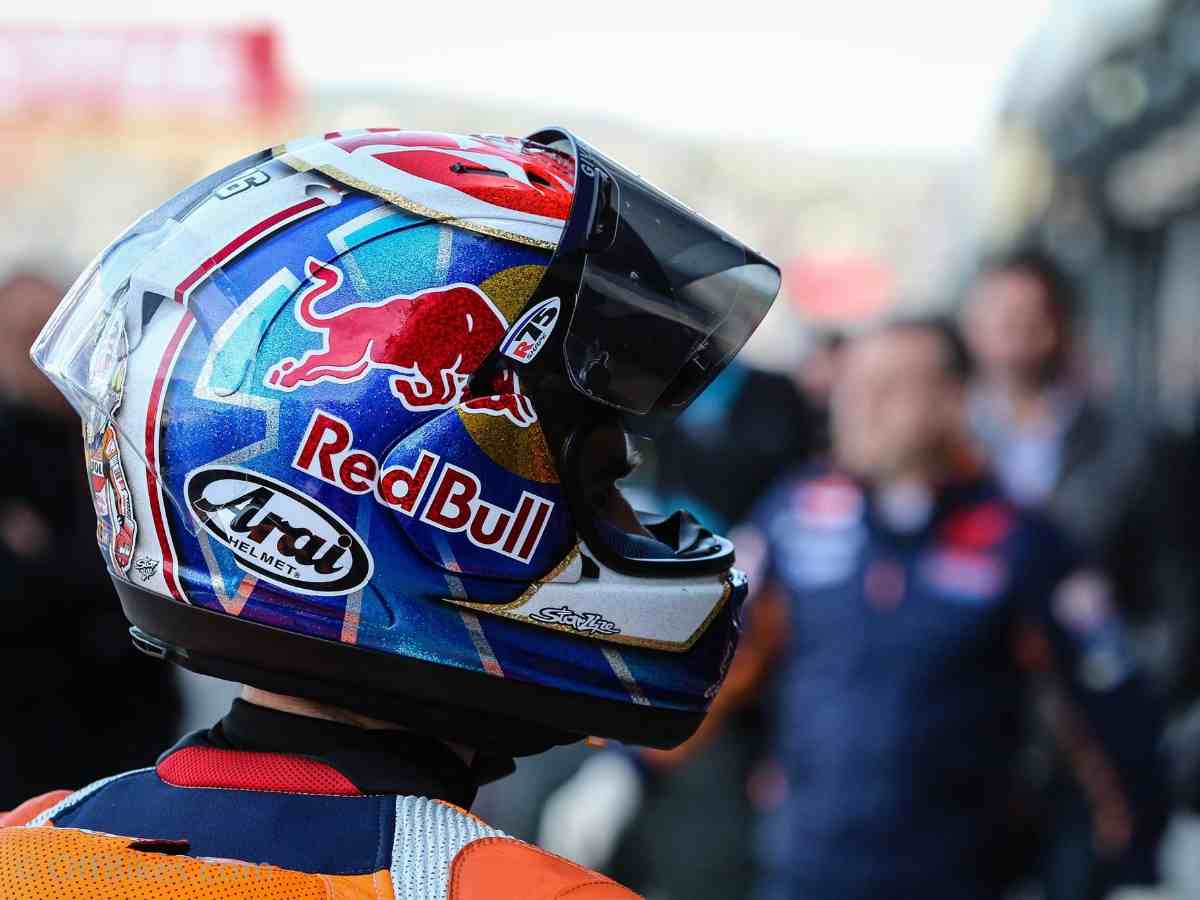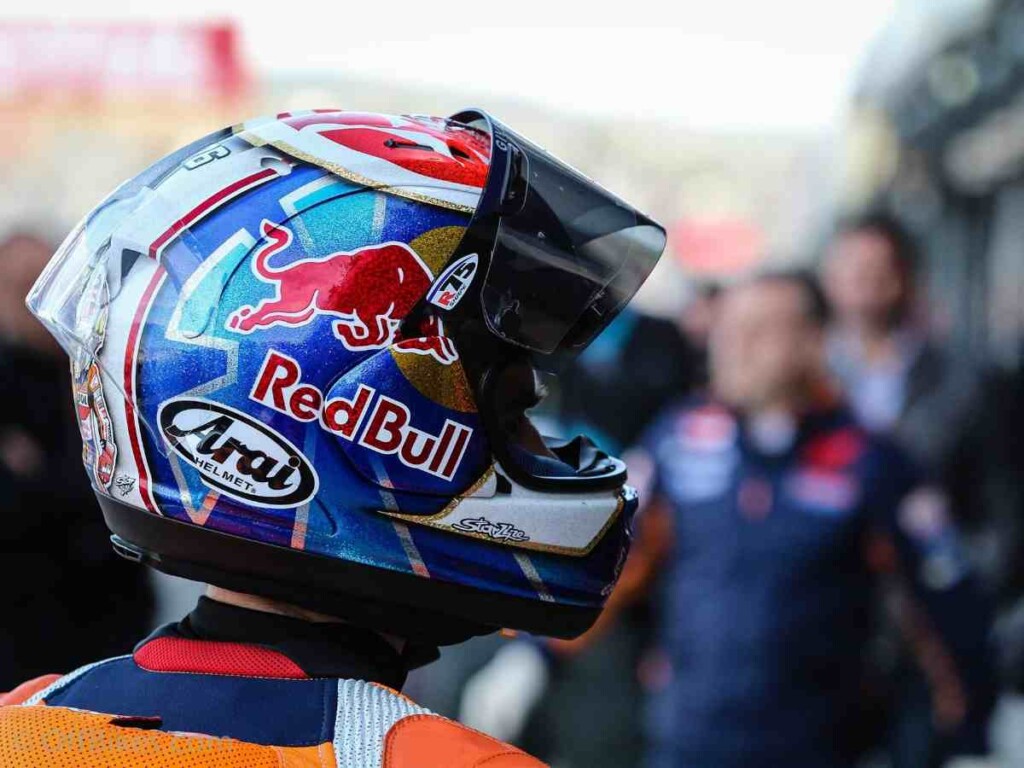 Additionally, Pedrosa forged a new relationship with CVSTOS, resulting in the creation of a limited-edition sculpture to commemorate their collaboration. Furthermore, he has entered into an agreement with Arai Helmets. These endorsements and partnerships serve as a testament to Pedrosa's standing and influence. They have come in hand to the #26 driver has earned decent wealth out of these endorsements.
Dani Pedrosa's investments:
There is no significant information is available regarding Dani Pedrosa's investments. His primary focus has been on his racing career, dedicating his time and energy to excel in the world of MotoGP. Pedorsa is a very reserved and private guy, like all his fellow riders.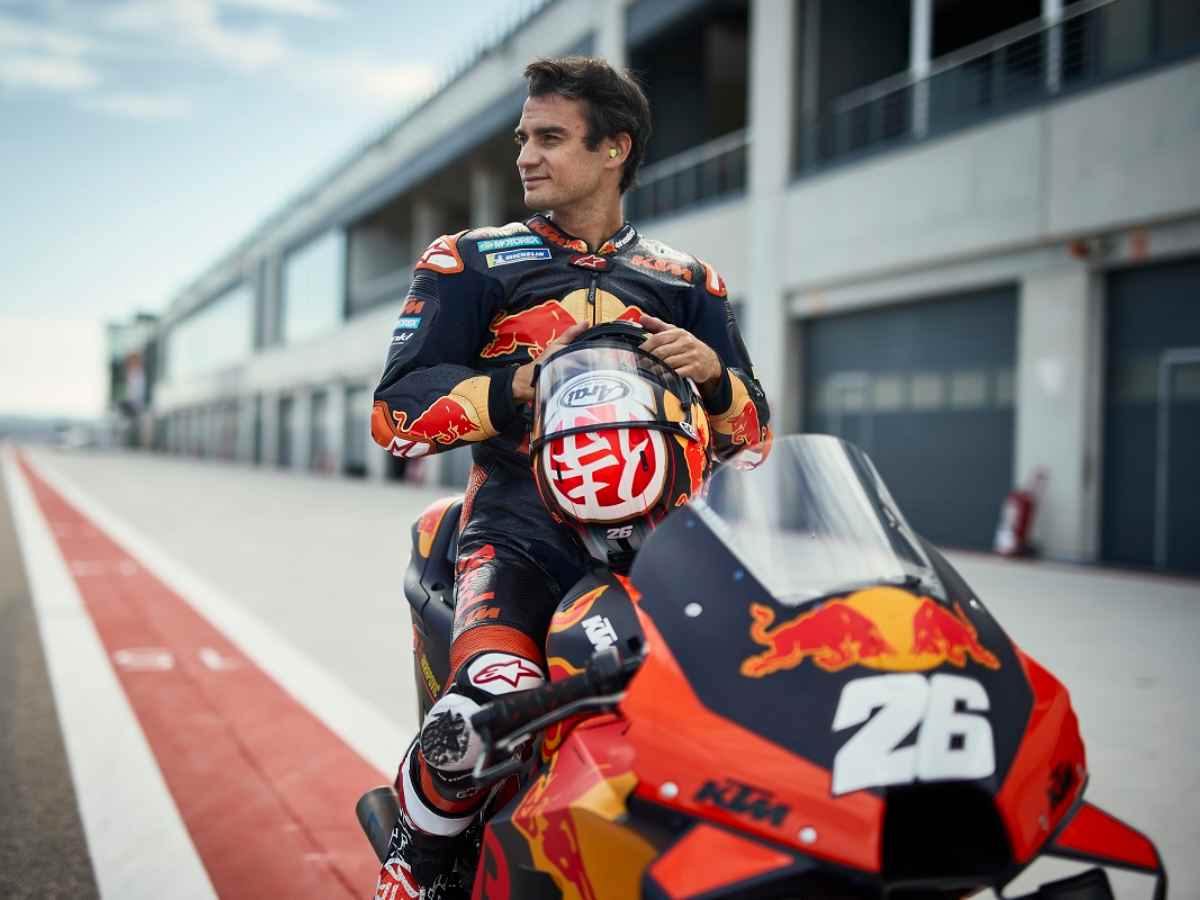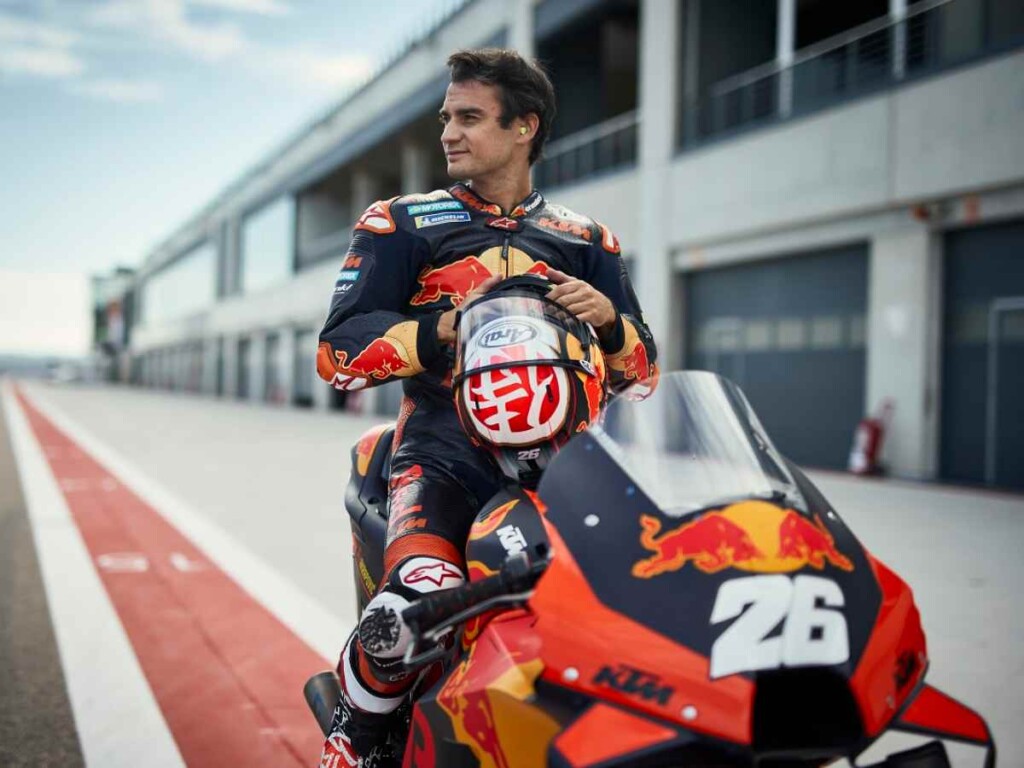 Dani Pedrosa's car collection:
Dani Pedrosa, known for his penchant for luxury, has curated a notable car collection, although specific details remain undisclosed. In 2011, he was seen behind the wheel of a Honda CR-Z, but it remains uncertain whether he personally owned the vehicle or if it was provided by Honda. Reports suggest that one of Pedrosa's prized possessions is a customized and upgraded version of the Honda CR-Z, tuned by Mugen. While the complete extent of his car collection remains a mystery, it is evident that Pedrosa's love for automobiles extends beyond the realm of racing.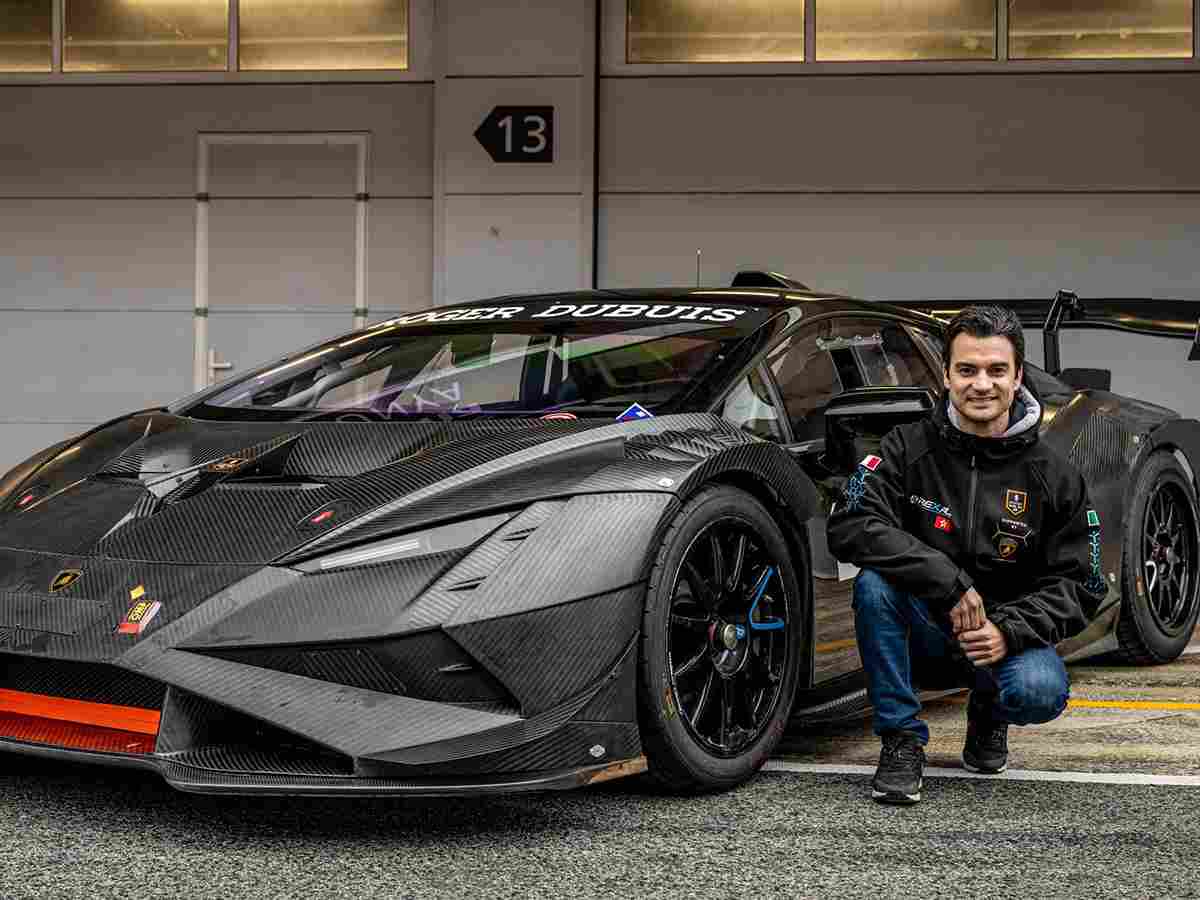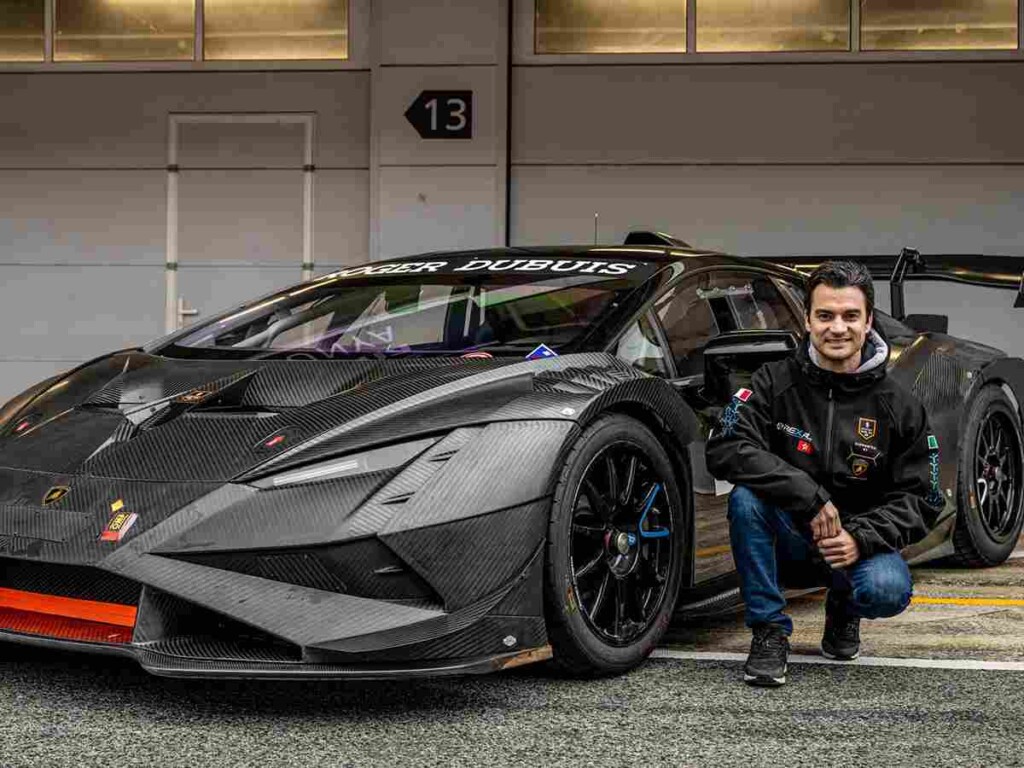 Dani Pedrosa's bike collection:
Dani Pedrosa's passion for bikes extends beyond the racetrack. Notably, Deus Ex Machina paid homage to him by creating a limited edition poster featuring his CR500 bike. In addition, Red Bull produced a captivating documentary called "The Silent Samurai," showcasing the creation of a bespoke motorcycle for Pedrosa. This custom 1985 Honda CR500 was dubbed a "certified weapon" tailored for the "Silent Samurai" himself. While the specifics of his personal bike collection remain undisclosed, these endeavors highlight Pedrosa's deep connection to the world of motorcycles.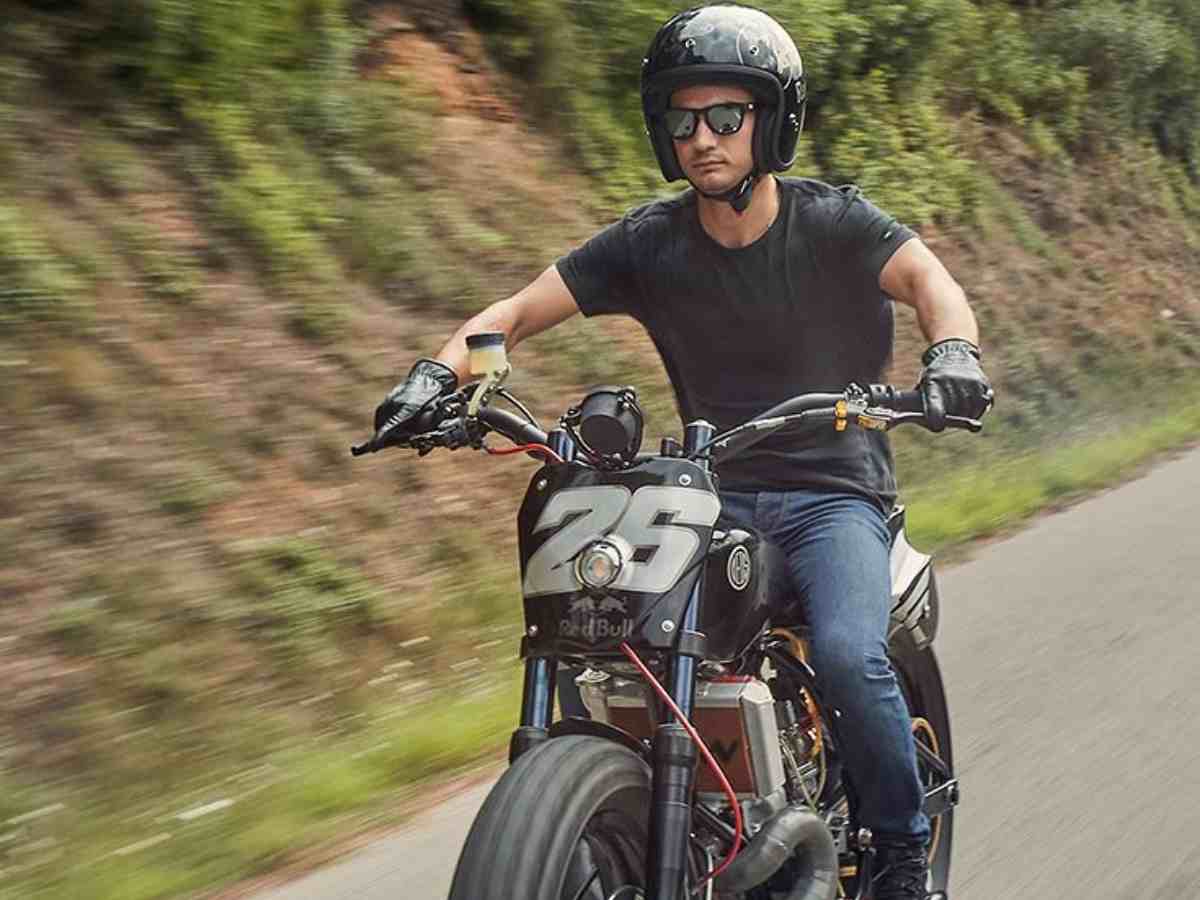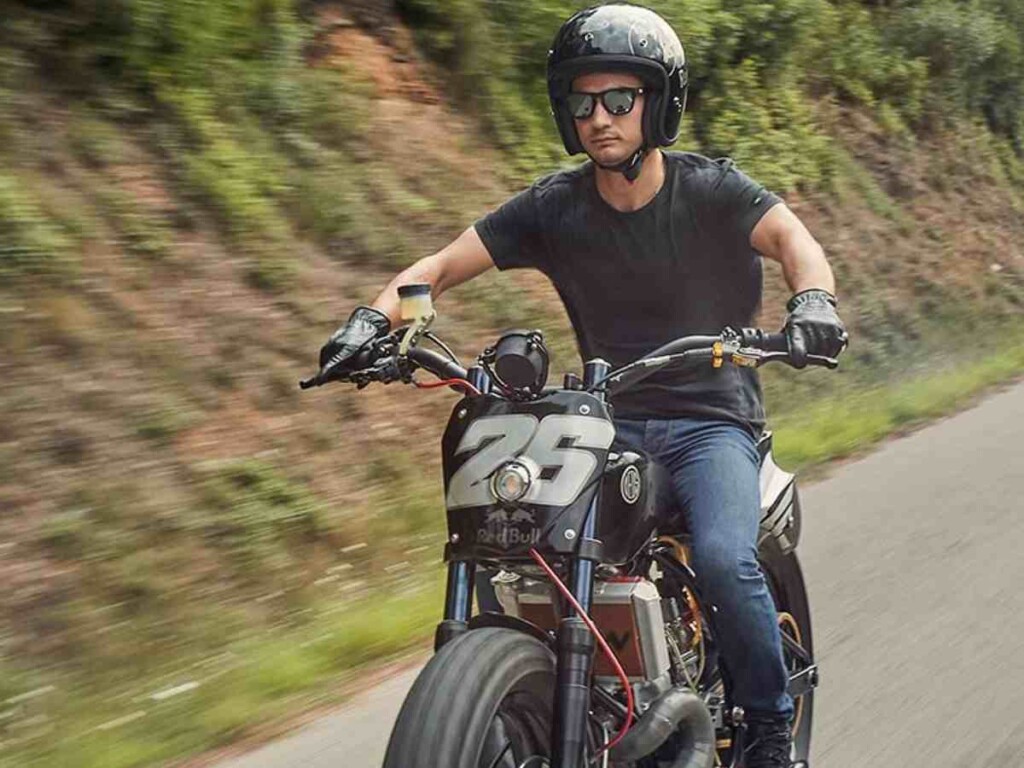 Dani Pedrosa watch collection:
CVSTOS has unveiled a remarkable timepiece, the CHALLENGE DANI PEDROSA LIMITED EDITION, crafted in collaboration with the renowned rider. This exclusive watch showcases the synergy between Pedrosa's remarkable career and CVSTOS' exceptional craftsmanship. While information about the rest of his watch collection remains undisclosed, the creation of this unique timepiece solidifies Pedrosa's status as a style icon both on and off the racetrack.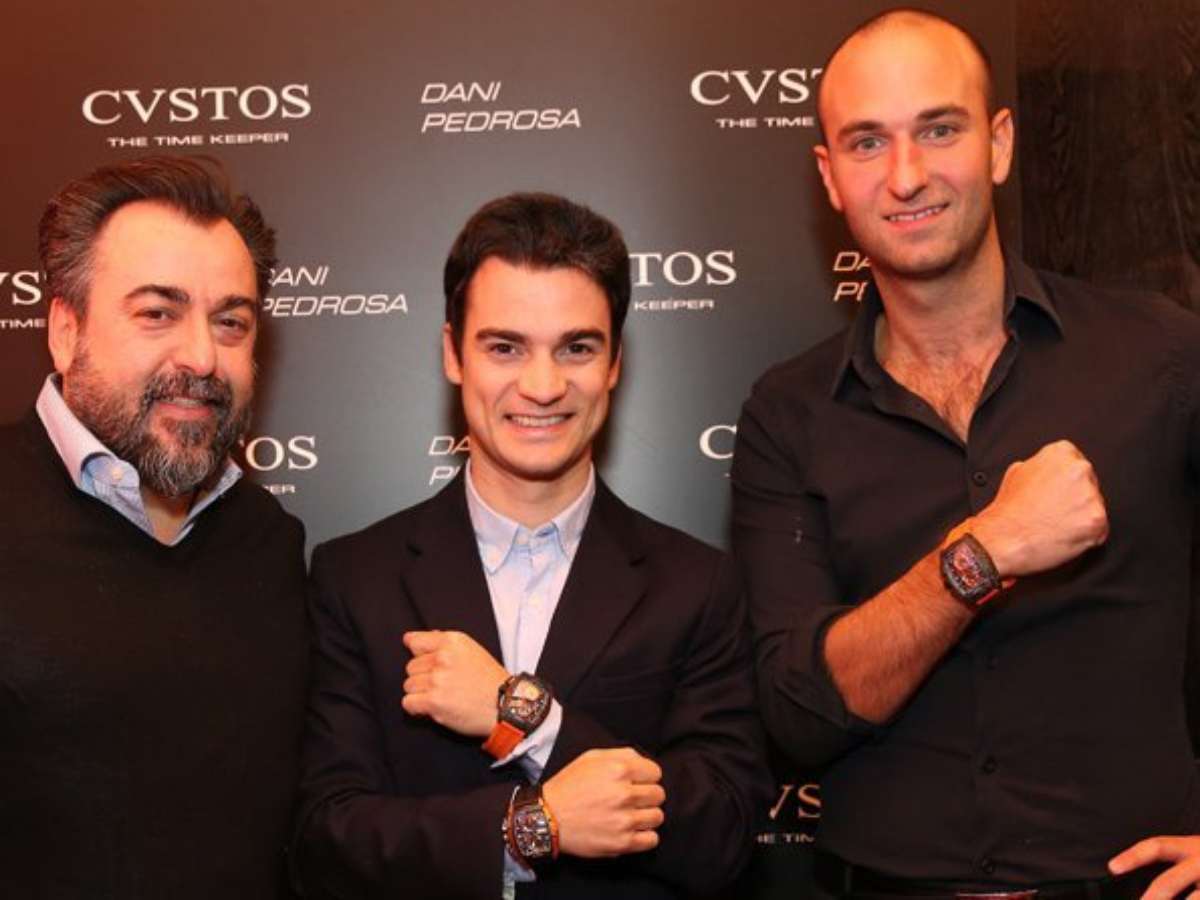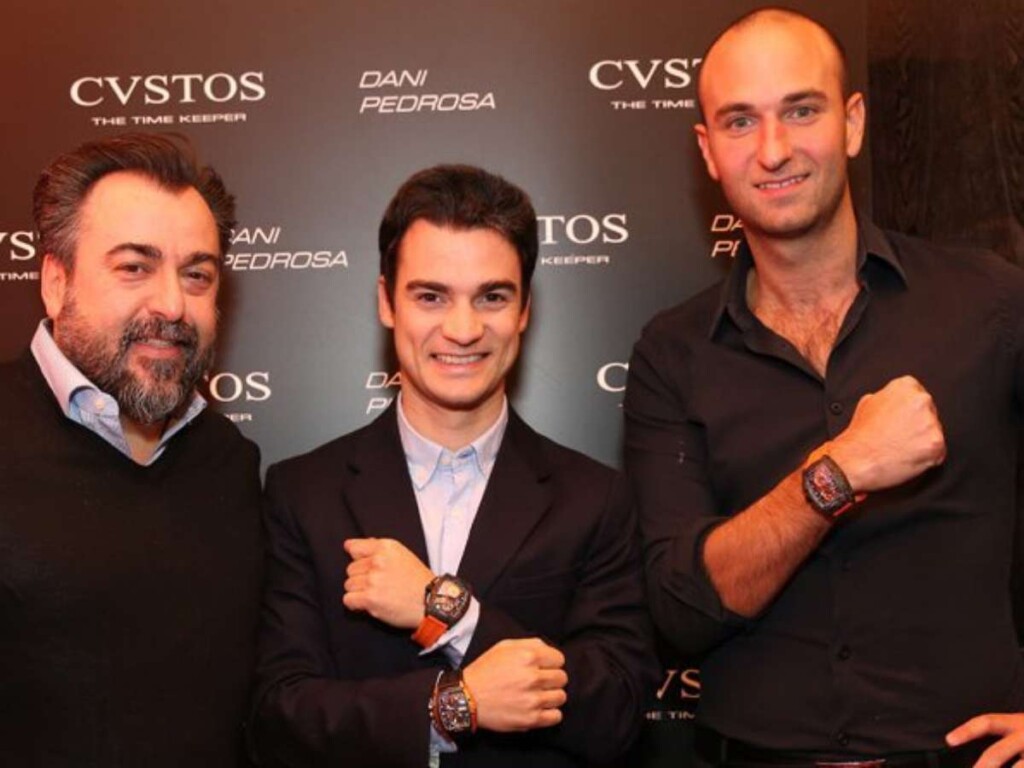 Dani Pedrosa's girlfriend's net worth:
As of 2023, Dani Pedrosa is currently single and not in a relationship. Known for his private nature, Pedrosa has kept his personal life out of the spotlight. While Yvette Amescua was occasionally seen with him, there is limited information available about her. Unfortunately, her net worth remains undisclosed to the public. Pedrosa's focus has primarily been on his racing career, capturing the hearts of fans worldwide with his extraordinary talent and dedication on the track.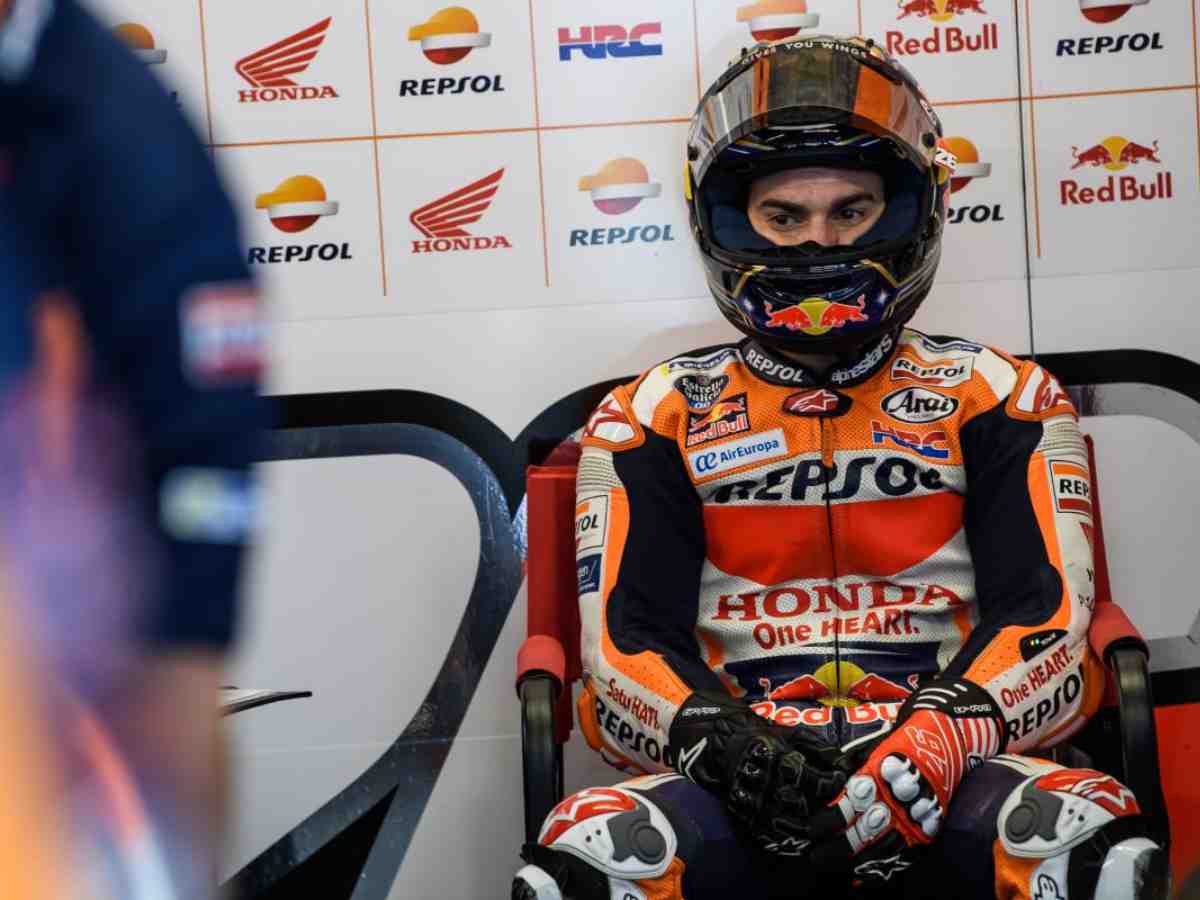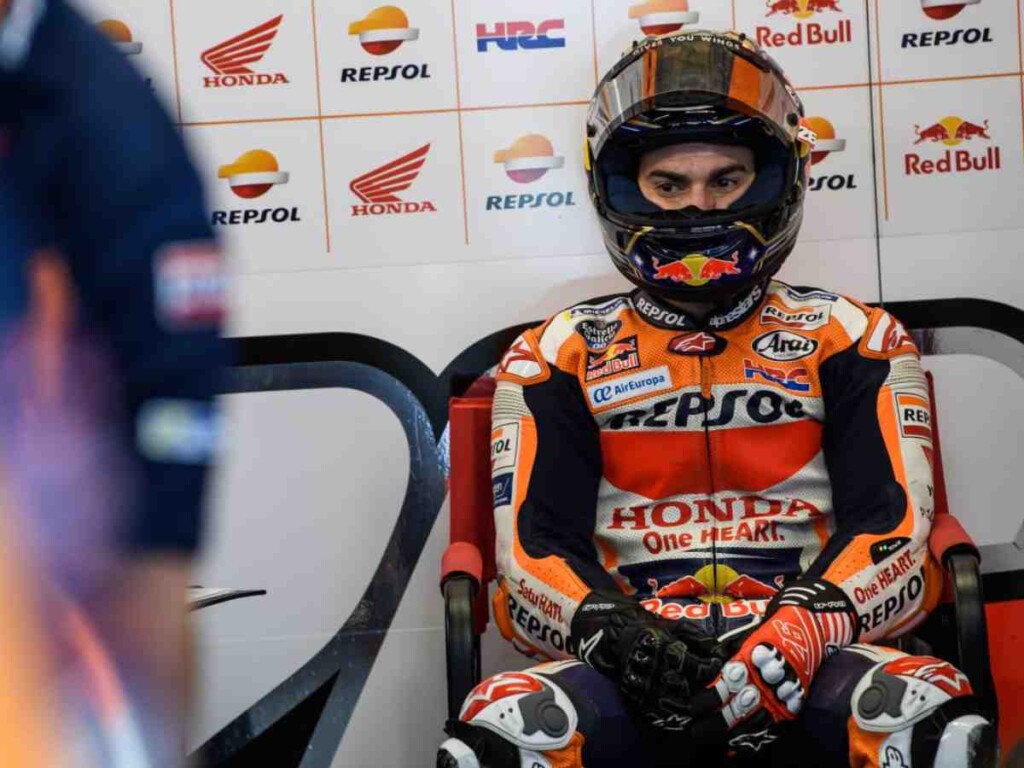 In case you missed it: