Enea Bastianini is one of the most talented hotshots present on the 2023 MotoGP grid. Having been a part of Gresini Racing for the 2022 season, the young Italian managed to impress many in the paddock with his impressive performances. He went on the win a race four times over the season and managed finish his charge by ranking third in the riders standings. However, this was just the start for Bastianini.
After his impressive performances in the 2022 season, Ducati felt that he was deserving enough to have the second seat in the factory team. With Enea Bastianini signing with Ducati is factory team for the 2023, MotoGP season, there were a lot of changes coming towards him. First is the change of scenery with the Italian moving from Gresini Racing to the championship winning factory team. although this wasn't the only challenge that the talented rider will have to face.
Enea Bastianini will be partnering up with 2022, MotoGP world champion, Pecco Bagnaia. With the rider's biggest rival being his teammate, Bastianini will have a lot of pressure on him to perform and be better than him. there will be a lot of eyes on the Italian rider who will be competing in his first season with Ducati. Racing for a top team means that he cannot afford to have a slip up.
Related: "Any conversations around buying McLaren is a non-starter" : Zak Brown
Enea Bastianini will have a big challenge ahead of him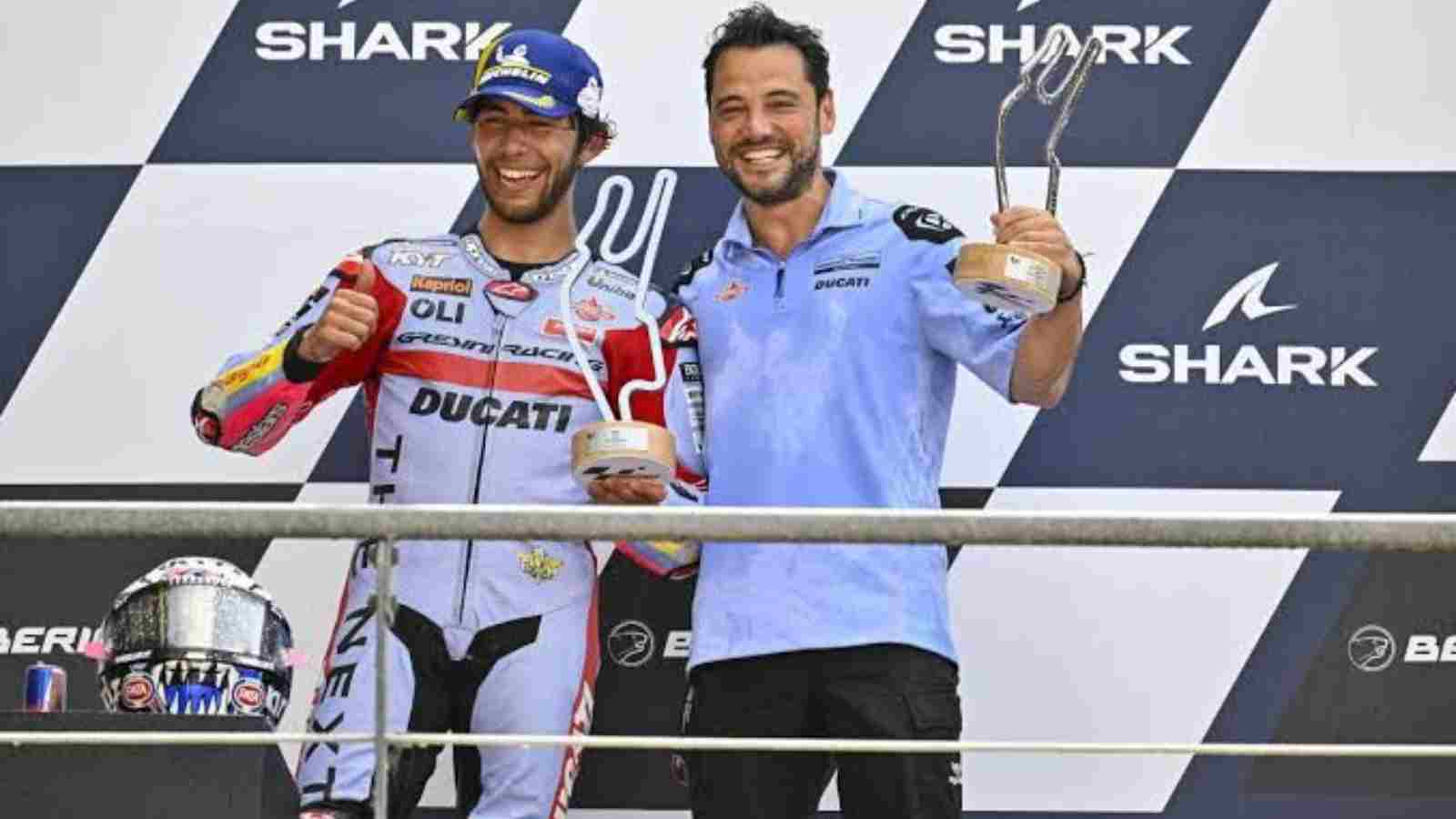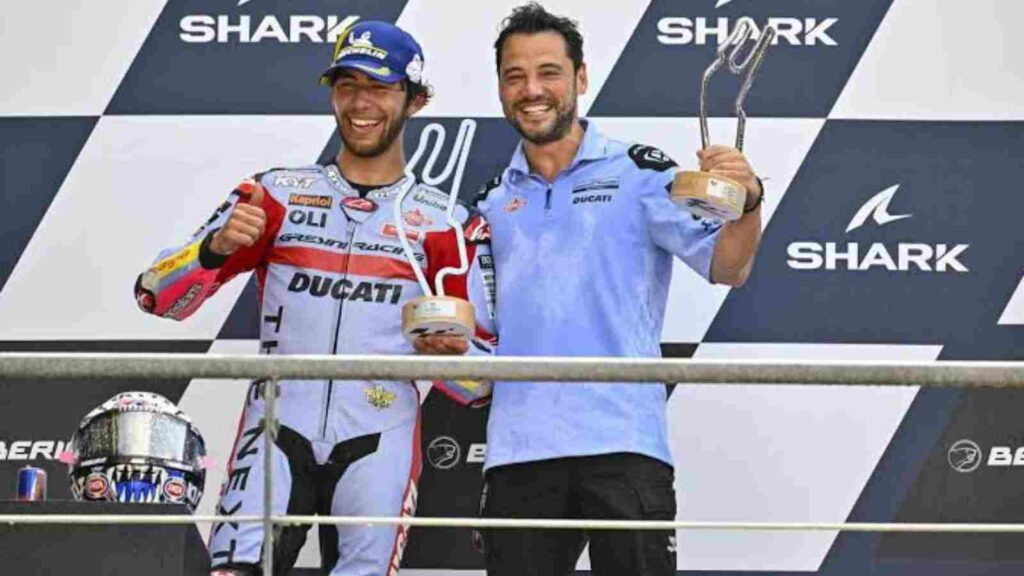 In an interview with Marca, here is what the multi race winner had to say. "We already know that the bike is very competitive. I think the team is at the top but it's my first year with them so I have to give 100% of myself. My partner is already the world champion, so I will have to follow his footsteps to achieve my goal," he said.
After finishing third in the standings, Enea Bastianini has set the bar for the upcoming 2023 MotoGP season. having Bagnaia as his teammate is going to be very tough. With both the riders, seemingly having the same mentality, fans predict that the competition will be really tight between the two. It will be interesting to see who comes out on top in the teammate battle at Ducati for 2023.
Related: "You should try driving mate," Lando Norris opines on his heated altercation with Ted Kravitz after Mexican GP
Related: Lewis Hamilton and Michelle Obama share a warm embrace as former first Lady of US makes special appearance in Mercede Garage