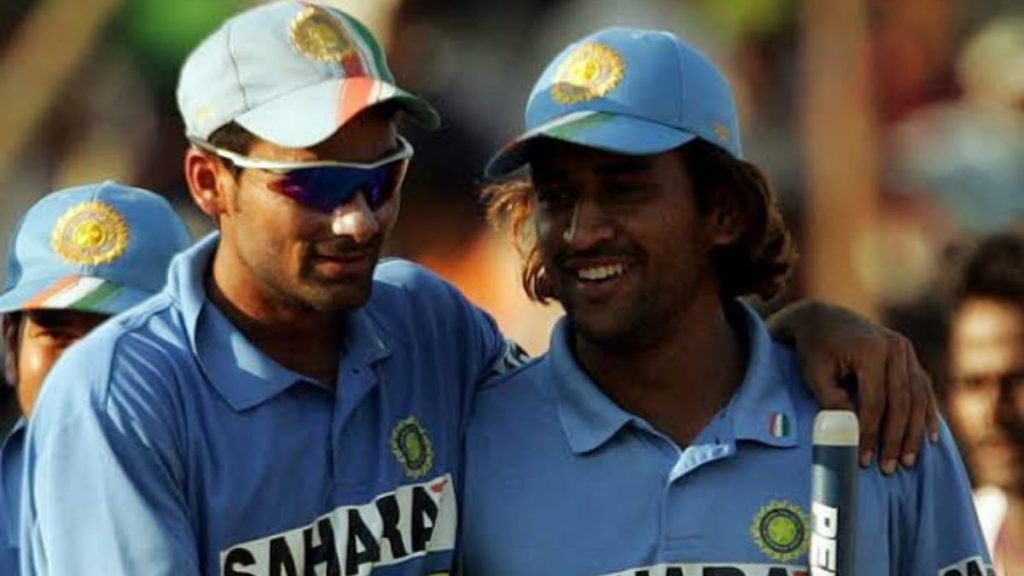 Mahendra Singh Dhoni is one of the best wicketkeepers in the history of cricket. He has 444 international dismissals under his cap. MSD finished his career next only to Sangakkara and Gilchrist on the all-time dismissal chart.
Former India batsman Mohammad Kaif believes MS Dhoni could have been a great fielder if not for a wicketkeeper. Kaif also said he couldn't have been a great wicketkeeper if he had taken up the wicket keeping gloves.
Mohammad Kaif is all praise for MS.Dhoni
Mohammad Kaif is currently the assistant coach of Delhi Capitals. He tweeted an old video of himself and Dhoni, where one can see the duo effecting a run-out. Sarang Bhalerao, a cricket analyst pointed out that Mohammad Kaif was caught at covers by MS Dhoni in the final of IPL 2008. Parthiv Patel was behind the stumps for CSK when Dhoni was fielding.
Meanwhile, former Indian pacer Irfan Pathan said, "We have seen a new visual where we have seen MS Dhoni keeping the wickets. This never happens, this is something new for me because I have played cricket for so many years with him, whether it is for the Indian team or in the league with CSK, I have never seen him keeping wickets." as quoted by India Today.
Irfan Pathan said that the MS might be practicing wicket keeping to get himself back to the groove. He further said, "I guess there was some leg-spinner bowling, so he may be trying to check the new bowlers but it is good to see that he is keeping during practice."
The entire CSK franchise will depend upon MSD's leadership qualities after two of its senior players withdrew from the tournament. Chennai Super Kings will look to begin their campaign with a victory against Mumbai Indians on September 19th.
ALSO READ: IPL 2020: Aakash Chopra picks CSK's playing XI