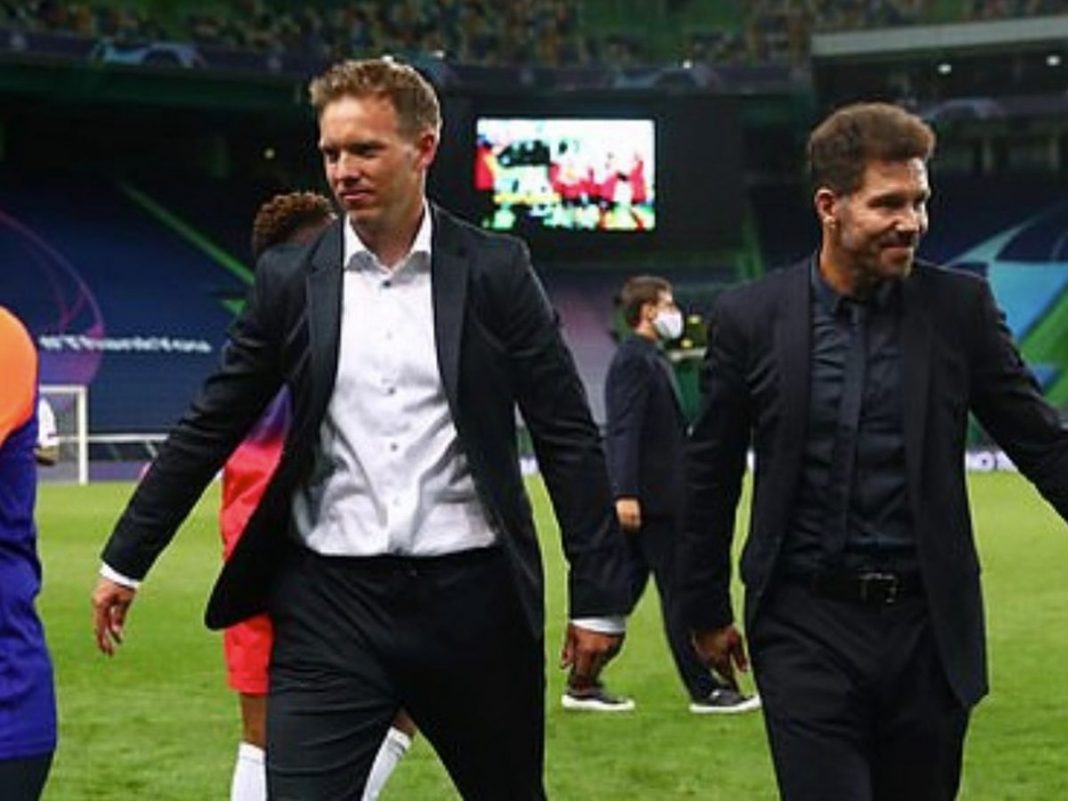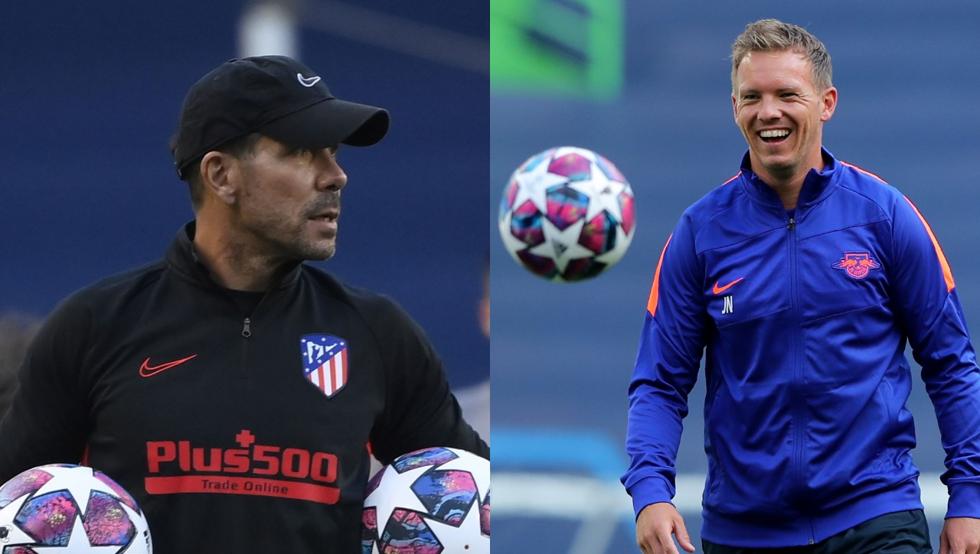 Julian Nagelsmann RB Leipzig's boss announced a spat with Diego Simeone after his side beat Atletico Madrid 2-1 in a historic semi-final.
The U.S. international Tyler Adams scored an 88th-minute goal to help RB Leipzig defeat Atletico Madrid 2-1 and progress to the Champions League semi-finals.
Dani Olmo offered the German side the lead in the 51st minute after Atletico's Jao Felix came off the bench to score the penalty to equalise the tie.
However, Adams snatched victory with a deflected shot from outside the box to seal their semi-final spot against Paris Saint-Germain.
Nagelsmann in the post-match interview told reporters:
"I'm not going to say anything about the title. But of course, we do want to reach the final now.
"That's just normal, I think. If we get there, we can speak about other things.
"The team as a whole beat Tottenham [in the last 16] before and now Atletico. It's not about duels between coaches – not against Mourinho, not against Simeone and now not against Tuchel either. It is a team game and the guys did brilliantly today."
Nagelsmann on half-time spat with Diego Simeone: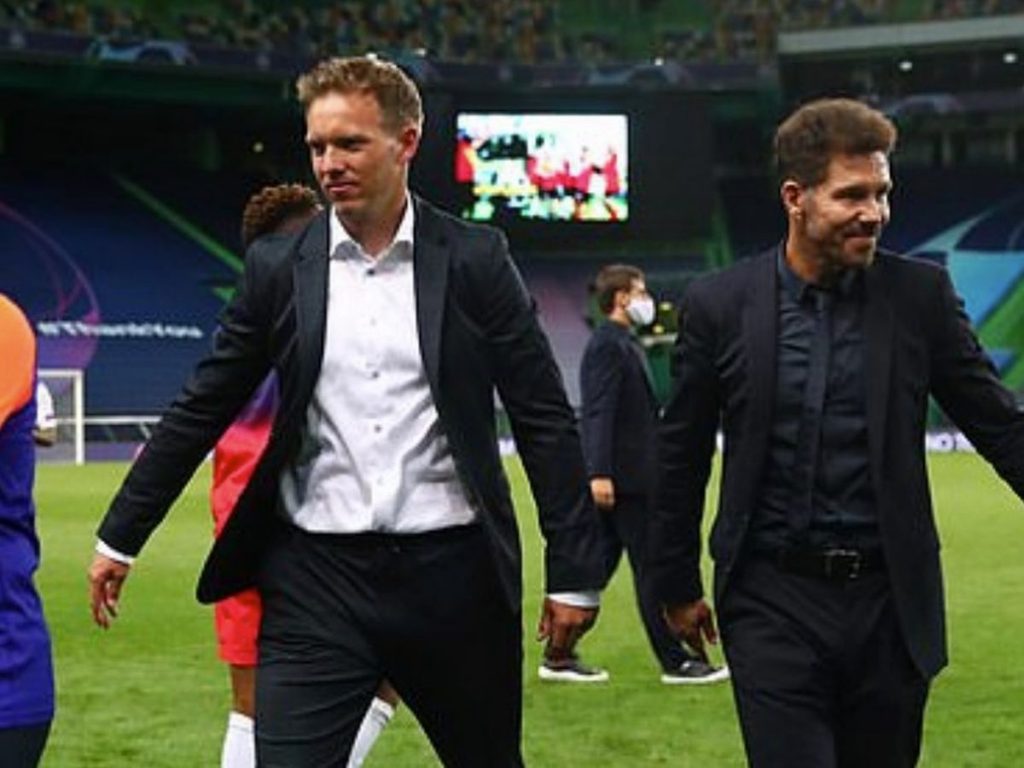 "Simeone congratulated me afterwards, it was very sincere. He said, it was a great game and a deserved win for us.
"At half-time we had a little spat, but that wasn't very serious. He's just an incredible winner who even wants to win on the way to the dressing room.
"But that's not bad, I actually want to point out that I think he's personality as a coach is awesome. So, everything's fine."
RB Leipzig will face Paris Saint-Germain in the Champions League semi-finals on 19th of August (12:30AM Indian Standard Time).
Also read: Trent Alexander Arnold wins the 'Premier League Young Player of the 2019-20 Season'