Ryan Blaney secured his first win behind the wheels of a Next-Gen car at Texas Motor Speedway in the annual All-Star where 24 of the top drivers and qualifiers went hard at the million-dollar payday. Though the Mid-Season exhibition race didn't offer any points, it didn't stop the drivers from putting on a strong show producing one of the most chaotic races of recent cup races.
Ryan Blaney's win became much easier after his main rials Kyle Larson, Kyle Busch, and Chase Elliott secured their way out of the race early giving him the chance to shine. Ryan Blaney was fighting his teammates Joey Logano and Daytona 500 winner Austin Cindric in the final laps of the race to win and just as he finished the race at first in regular time NASCAR called caution, forcing a restart which saw Blaney taking the win home. Ryan Blaney was lucky because NASCAR dodged the window net safety rule to let him win.
Austin Cindric who had been having a roller-coaster of a ride in his rookie season after his incredible run at the season opener at Daytona finished P3 behind JGR driver Denny Hamlin and in front of teammate Joey Logano, securing him one of his top results of 2022. Now the young Cindrick has come forth claiming that he was ready to give all his support to let Blaney win at the end of the race.
Austin Cedric on Ryan Blaney's All-Star Race win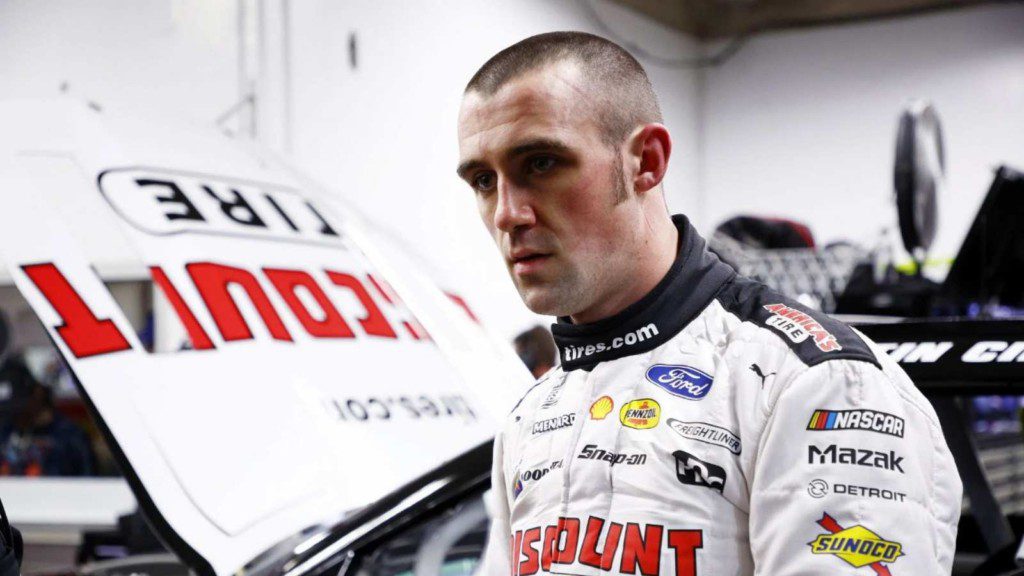 Austin Cindric acknowledged that he is really happy for Ryan Blaney and the No:12 team on their win adding he was ready to help them at all costs to go for the win, with the fastest car of the day they had, if he didn't have a chance at the victory lane. He went on to he was committed to helping Blaney and pointed out that he gave Blaney the best push possible at the final restart.
"Really happy for Ryan (Blaney) and the No. 12 team. They had the fastest car all night and if I wasn't going to win it, I was committed to helping him. I lined up behind him on that last restart and gave him the best push possible," Austin Cindric said.
Austin Cindric went on to say he is proud of what his team was able to achieve on Sunday as they had a strong showing which produced one of the No:2 team's best results after the Daytona 500 win at the beginning of the season. He went on to add that he wishes the race had points pointing to the fact that a couple of points from his stage win and P3 finish would have accumulated some points and added that this builds confidence and momentum for him going into Coca-Cola 600.
"I am proud of my guys. We had a strong showing tonight. I just wish it paid points, getting the stage win and third-place finish. But if anything, it builds our confidence and momentum going into Coca-Cola 600 weekend," Austin Cindric added.
Austin Cindric's teammate Joey Logano on his All-Star race outing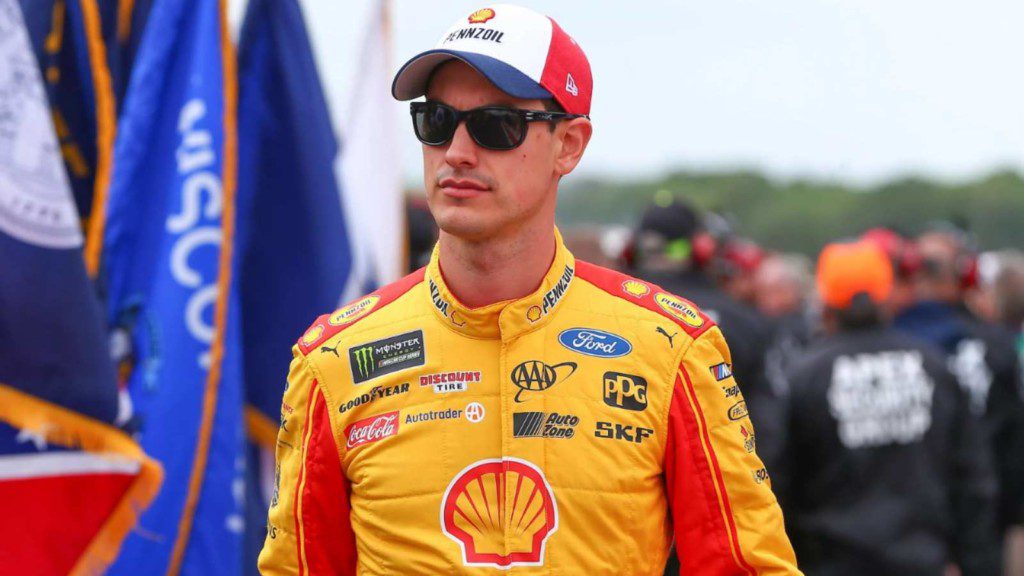 Joey Logano was quick to acknowledge the efforts put in by his crew who won the crew challenge tonight and appreciated their great work and effort. He went on to say it was good to have all the top 3 positions at the final restart and congratulated teammate Ryan Blaney for the win, suggesting he won the race for everyone at Team Penske.
"First off, congrats to my guys on pit road winning the pit crew challenge tonight. Those guys have been working extremely hard and that was a great effort. It was good to have ourselves in a position to start first, second and third as a team at the beginning of the last stage. Congrats to my teammate Ryan Blaney on the win, if we can't win, glad he could win it for everyone at Team Penske," Joey Logano said.
Also read: "IndyCar oval shit," NASCAR Twitter reacts to Ross Chastain slamming into Kyle Busch and Chase Elliott in the NASCAR All-Star Race at Texas
Also read: "Never should have been a yellow in the first place," Denny Hamlin expresses his concerns after the highly disputable All-Star Race ending