NASCAR Hall of Famer Denny Hamlin has pointed out that a massive change to the playoff system in 2024 cost him the prestigious Cup series title. He believes that if the premier stock car racing sanctioning body hadn't changed the rules and kept it the same as the previous season, he would have won it over Kevin Harvick.
2014 was the second-best season of Dale Jr.'s career, and the only the second time he came close to winning one. Ironically, his first solid title chase was in 2004 with Dale Earnhardt Inc., the same season the playoff format was implemented. In 2004, he lost the title to Kurt Busch despite scoring six wins and 16 top 10s. In 2014, he won 4 races and had 14 top-5s.
In 2014, NASCAR introduced the playoff elimination system, and the HMS star couldn't survive long enough to emerge victorious. He talked about that disappointing finish to his campaign in his Dale Jr. Download podcast. Dale Jr. said he would have won it without the new system changing the whole game.
Dale Earnhardt Jr. said in his podcast, "One year they changed the system and if they had left it alone, we would've won. But it wasn't the old Winston Cup system. That was one of the playoff systems … I think it was 2014 or something."
In case you missed it: Dale Jarret brands Martin Truex Jr.'s 2023 playoff campaign so far as a 'DISASTER'            
Dale Earnhardt Jr. explains his new approach to NASCAR
Dale Jr., in the same podcast, explained how his approach towards NASCAR changed after retirement. He pointed out that, at first, he was just a fan of pure racing who waited for the next races. But now he is more interested in the storylines of the racing, and that helps him to find NASCAR racing entertaining.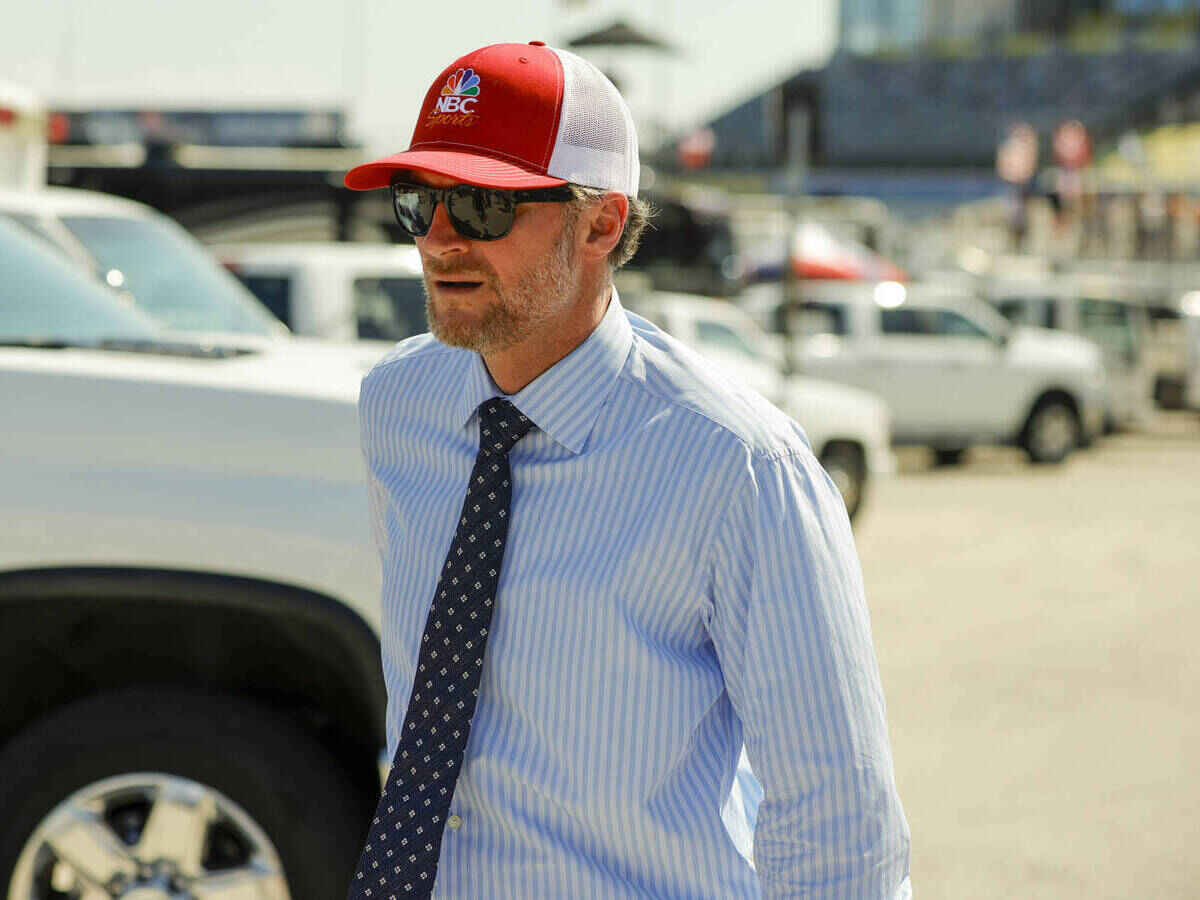 "I'll say this as a fan; I am not entertained by this sport unless I really invest in the storylines. I used to struggle with that. I used to not really want to deal with the storylines; I just wanted to see an awesome race," Dale Jr. said.
"I just wanted to see a race and go, 'Heck yeah, I can't wait to come back here next year.' It was very singular. So, what really went wrong, or rather what changed through the years? But now, there are all these stories that are compelling to me, that I used to not get into, used to not think much about," Dale Jr. added.
Discover: