NASCAR Hall of Famer Dale Earnhardt Jr. returned to the sport after a long weekend break at the Bristol Xfinity event. He drove the No:88 Chevy Camaro for his team JR Motorsports. The veteran driver had a strong outing that saw him leading 47 laps before retiring as his car caught on fire. He ended the day on victory lane, though, thanks to his driver, Justin Allgier, who scored the win.
After the race, Dale Jr. took it X and asked his fellow veterans to come out of retirement and race with him in the Xfinity series. He tagged his former Hendrick Motorsports teammate and four-time Cup champion Jeff Gordon and fellow NBC Sports analyst Jeff Burton in the post. Junior believes the un-retired veterans racing together will be a delight for the fans.
In the recent episode of Dale Jr. Download, talking about his social media post, he admitted that he was just teasing retired drivers Gordon and Burton with the X post. He pointed out that the drivers have several reasons why they don't want to race again and highlighted that the fear of not succeeding is the prominent one.
"I think that's why when I joked about it on social media, what retired driver you want to see run a one-off Xfinity race, and I teased Jeff Burton, and I teased Jeff Gordon, I honestly think that while they're probably some good reasons why they don't want to come back and do that, one big reason, they're afraid of not succeeding. There's probably some of that fear of not being good enough," Dale Jr. said.
In case you missed it: NASCAR's most popular driver, Chase Elliott, claims he is in 'no rush' to get married
Dale Earnhardt Jr. claims he was close to the embarrassment in Martinsville
Dele Jr. recollected his first start in the No:88 JRM car in the Xfinity Series since retiring from the Cup series in 2022. He pointed out that he was nearly eliminated for not matching the minimum speed requirement to race.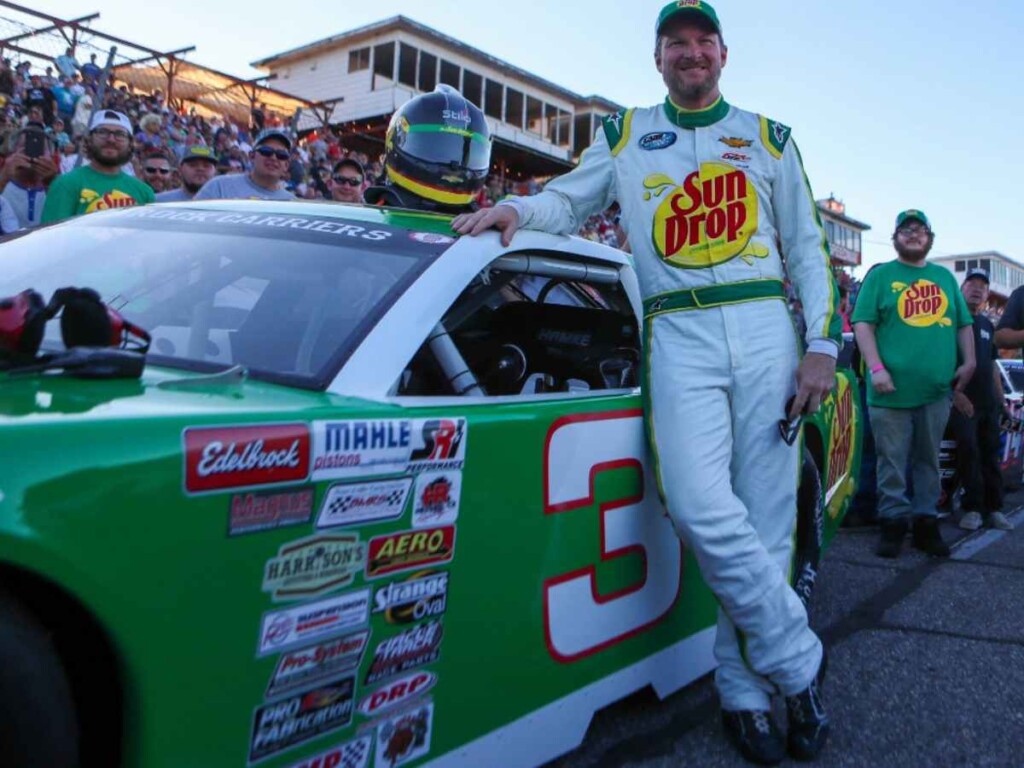 He said that the Martinsville outing would've been embarrassing to him. Dale Jr. said, "Just a couple tenths or hundreds or thousands, and I would've been out of that race. That would've been embarrassing as hell. That's what you're worried about."
The fear Dale Jr. has claimed to be a factor in veterans' decision not to race again seems to be a convincing answer after all, as poor outings might put a stain on the legacy they have built over the years. While the skill isn't an issue for them, the physical discomfort and other problems with age make their races harder.
Discover: