Bubba Wallace, since joining 23XI Racing in 2021, has been one of the most improved drivers in the Cup garage. The sole black athlete in the series was given the opportunity to drive a competitive car for the first time in the premier division. He did justice to the opportunity securing two wins so far. While he earned praise for his performance on the track, he also got criticism for his on-track antics.
The latest of the many incidents occurred last Sunday in Charlotte. Wallace got into a heated encounter with Stewart Haas Racing's Aric Almirola. The veteran driver shoved Wallace during the clash. Later the No:10 Mustang driver said he confronted the TRD driver because he showed the birdie during the race.   
Now Denny Hamlin, 23XI Racing co-owner, pointed out that his river should stop such childish actions. He said it's outdated, and not everyone will take the action lightly. Hamlin said that some rivals of Wallace might take it personally and dump him, which would put a financial burden on him as a car owner.
"As his car owner, I don't love it at all. I mean, just keep your hands in your car. Just stop it. You've got some positive momentum on the racetrack. Let's just chill for a little while and, you know, just take the dubs when you get them, and that's running well," Hamlin said in his Action Detrimental podcast.
"It's out of style. Everyone needs — whoever still does it needs to stop because it's out of style. Stop doing it. It's childish. It's just not worth it. Like, you know, many times someone's gotten the finger, and the next thing you know, they just get dumped in the next corner because people take it personally. It's not something you should probably do for sure," Hamlin added.
In case you missed it: WATCH: Danica Patrick's 'sensual' dance during the Indy 500 goes viral
Corey LaJoie makes surprising admission about Bubba Wallace showing the birdie during the race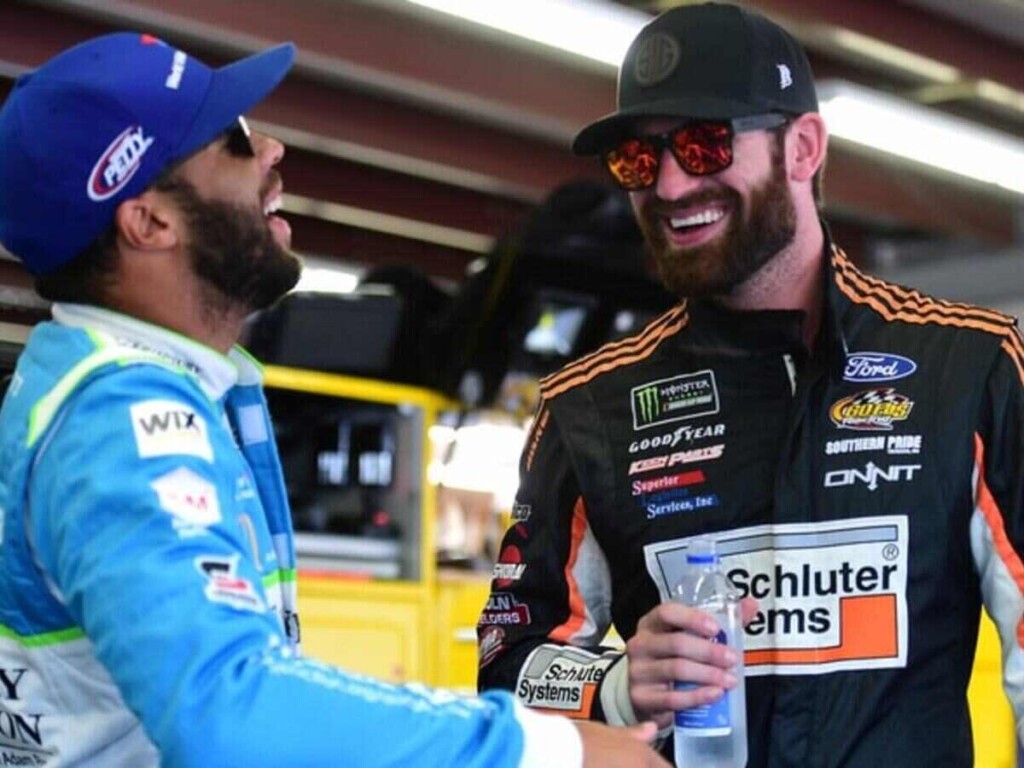 Bubba Wallace's fellow Drive for Diversity graduate Corey LaJoie recently admitted that showing the birdie is a thing between the two. He said that his good friend Waallace had a competition that saw who could hold the hand out the most in the race showing the bride, and Wallace held the record with two laps in Michigan.
"Him and I, if we're running, if we're having a comparable day, we will throw the bird to each other no less than like four or five times. It's actually kind of a competition sometimes to who can hold their middle finger out to each other the longest. He has a record of two laps with his bird out the window at Michigan, so I still haven't been able to beat that amount of time with one hand on the wheel," Corey LaJoie said.
Discover more: