Ross Chastain riding the wall and taking Denny Hamlin just meters ahead of the finish line in Martinsville to secure a championship four entry was hailed as the move of the 2022 Cup season. The Trackhouse Racing driver faced admiration and criticism for putting his and his competitor's life on the line with the maneuver.
NASCAR was called on to take action soon after the incident, but the sanctioning body decided not to make any amends to rule last season. But now it has taken a U-turn and has decided to ban the move for good. The premier body stressed that Rule 10.5.2.6.A that covers such situations, and violation of the rule will result in a time or lap penalty.
"Safety is a top priority for NASCAR and NEM. Therefore, any violations deemed to compromise the safety of an Event or otherwise pose a dangerous risk to the safety of Competitors, Officials, spectators, or others are treated with the highest degree of seriousness. Safety violations will be handled on a case-by-case basis," the rule states.
The rule change might not be targeted at Chastain as he already stated that he would never try the move again as it might pay off well as it did in Martinsville. He said, "I don't think it will ever happen again. I don't think it will ever pay the reward that it paid off for us that it did that day,".
But at the same time, the move will be part of the Chevy driver's legacy, and even if he went on to win a championship, it would still be discussed for years. Chastain understands this as he said, "I'm proud that I've been able to make a wave that will continue beyond just 2022 or just beyond me. There will be probably a day that people will learn about me because of that, and I'm good with that. I'm proud of it,".
Discover more: Chase Briscoe is ready to take the SHR lead driver role after Harvick and Almirola's departure
How NASCAR Twitter reacted to the rule-change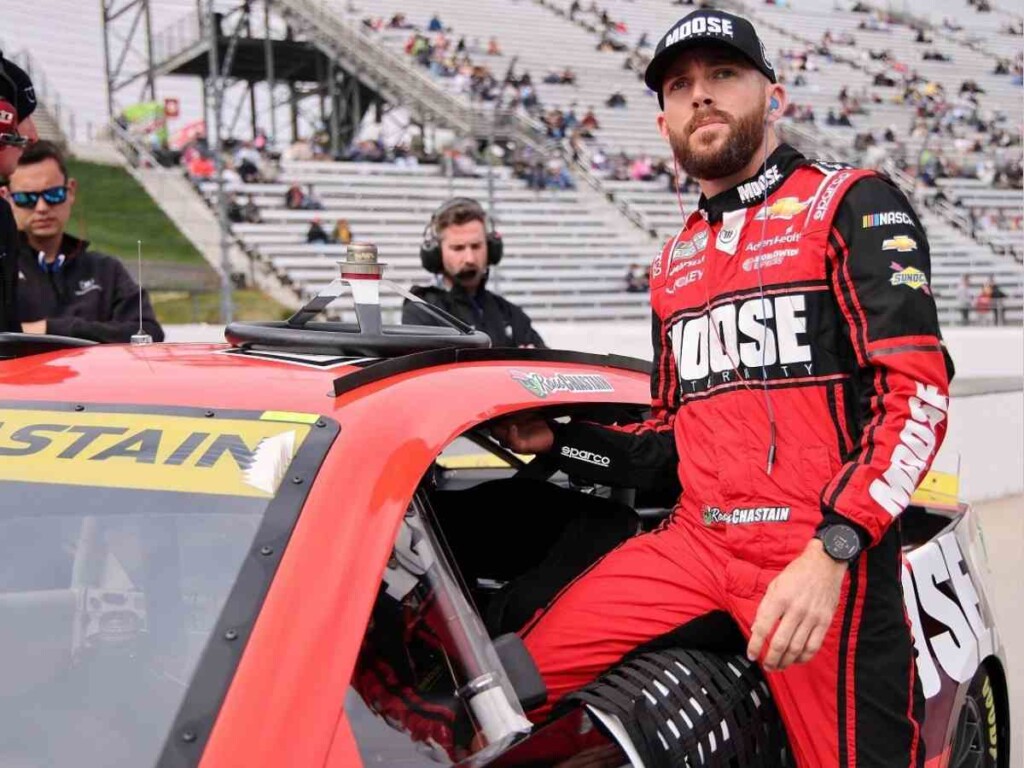 The reaction from fans on Twitter was mixed, as some felt it was not right to outlaw a move that defined the 2022 Cup season. Some fans think it was the right thing to do to ensure the safety of the personnel on and off track. A few fans also claimed that NASCAR is taking away the thrill and entertainment factor from the races.
In case you missed it: