Jenson Button had a unique experience on Sunday. It was the former Formula 1 world champion's NASCAR debut. Button qualified 24th and finished 18th in the EchoPark Automotive Grand Prix. Thankfully for him, he made it to the checkered flag in his first Cup Series race. However, it was not an easy one. The driver of the No.15 Mobil 1 Rick Ware Racing Ford Mustang made it through triple overtime and various racing incidents.
The 43-year-old suffered from heat exhaustion during the race. The first road course for the 2023 season was intense already. The stock car was enclosed, and the temperature outside reached 80 degrees Fahrenheit. It was difficult for Jenson Button as he struggled to keep his body cool. The 2009 Formula 1 world champion almost stopped his first NASCAR race because of the heat. But he did not give up. In the end, Button was happy that he got a good result.
After his race, Button stated, "Finished 18th after almost stopping because I had heat exhaustion. It was so hot, I thought I was going to faint in the car. So, I stopped twice for a minute. They put ice on me, gave me loads of water, and I went back out. I was so close to getting out of the car because I thought I was going to faint. I must've drank eight (or) nine bottles of water during the race. The team kept me calm, and it's the reason why we got a good result in the end. So, I was happy."
Related: Tyler Reddick was unbeatable at COTA: Kyle Busch
Jenson Button was focused on finding a rhythm during his race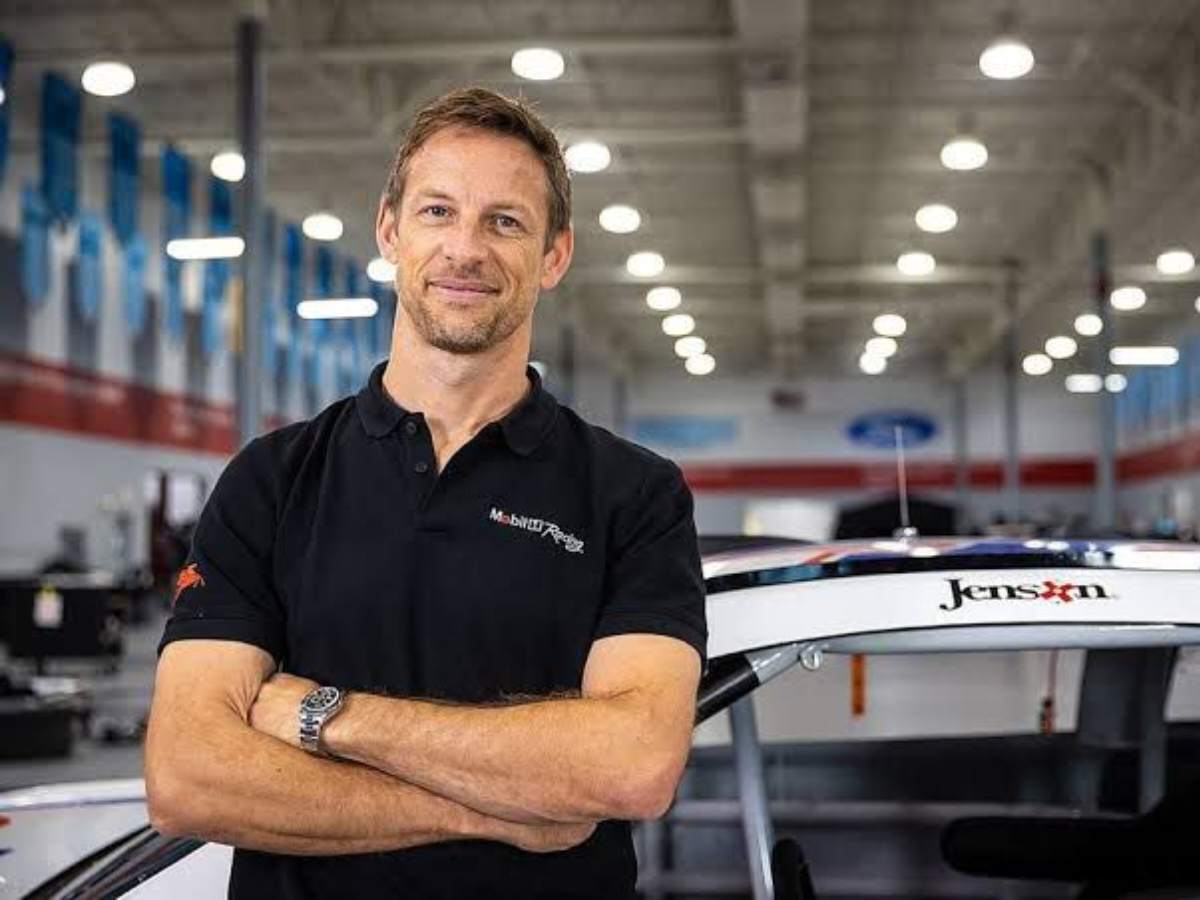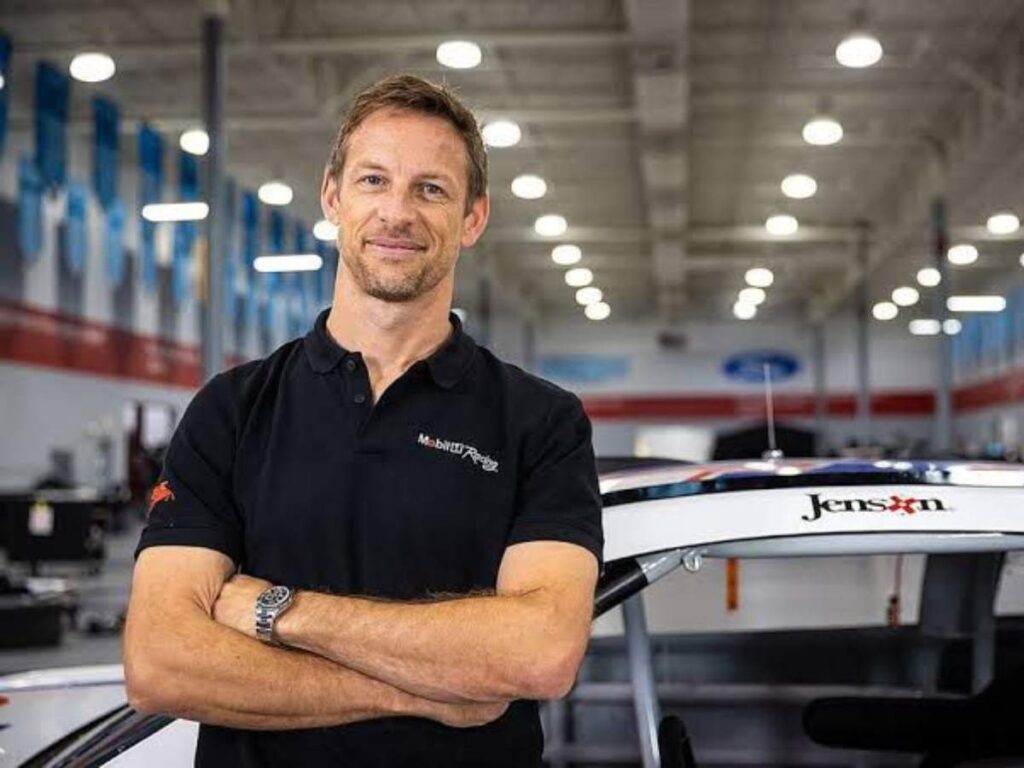 Jenson Button spoke about his first NASCAR race experience. "It was an emotional rollercoaster. First, it was terrible. I mean, I must've been last by the end of it. And I was just like, 'Everyone: Go. I just need to drive and find a rhythm.' I've never gone through a corner too wide, so often. And trying to place my car in the right place – I just got it wrong every time. Normally, nobody tries to overtake you from the outside if you're a little bit slow through a corner. Because they're not going to make it on the next one. But here they do, because they get a wheel inside for the next one, and if you turn in, you turn around."
Button confessed that his first stint was bad and embarrassing for him. He wanted to pit and get some fresh air. His pace and consistency were good. The Briton was happy that he overtook a few cars. Jenson Button explained how he got unlucky with the safety car as it was two laps before his window. He also had a big oversteer that made it difficult to drive. Button also had a run-in with Kimi Raikkonen, his fellow Formula 1 world champion.
Button stated that he had a massive whack from Raikkonen, and things got difficult soon after. Every time he turned in, he felt the rear tires chatter and then oversteer. Button admitted it was difficult. However, in the end, the team made good calls and put him on fresh tires. Button was happy with the last three restarts. He got good placement and opportunities to overtake from the outside. Jenson Button went home a happy man. He will make his next Cup Series appearance on July 2nd at the Chicago Street Course.
In case you missed it:
"It's not going to stop at road courses," Denny Hamlin is already getting dividends from costly Tyler Reddick investment.
"Colossal waste of time and money"- Fans react to 7 times Cup champion Jimmie Johnson's DNF without completing a single lap at COTA