Kyle Busch had another solid outing at COTA as the No:8 Richard Childress Racing driver finished P2 behind Tyler Reddick. The 23XI Racing driver secured his maiden win with Toyota and secured TRD their first win of the season. Busch, in his post-race interview, pointed out that Reddick was nearly unbeatable on Sunday, and the P2 was arguably the best result he could hope for.
Reddick and Busch were the headline makers in the pre-season. Tyler Reddick was replaced in the No:8 RCR Chevy by the veteran while the youngster moved to the Toyota garage. The two times Cup champion missed the advantage with the pit strategy. He had chased down Reddick in worn-out tires in the final restarts, and catching up with Reddick, who had the fastest car of the week, was nearly impossible.
Busch acknowledged Reddick's dominance in COTA, claiming that the P2 was the best result he could hope for as the No:45 car was strong. The Chevy driver's fight with HMS's Alex Bowman in the final restart also hindered his hopes of catching the Toyota, as once he got cleared, the Reddick was way ahead.
"Oh, no question, yeah, for sure. Reddick, when we tested here, was super, super, fast. He was the best car here when we tested, and he just didn't have the long-run speed, but then they went to work and figured out the long-run speed to go with the front-side speed," Kyle Busch said.
"So we just didn't find enough front-side speed to be able to contend with those guys. But he's a really good road racer; he's proven the last couple of years winning road races. So (it's) cool to come home second and get a good one here," Kyle Busch added.
In case you missed it: "Change their name to 45XI Racing cause the 23 s**ks"- Twitter goes crazy as Tyler Reddick lands first win of Michael Jordan's 23XI Racing in 2023
Kyle Busch and Tyler Reddick are enjoying their time with new teams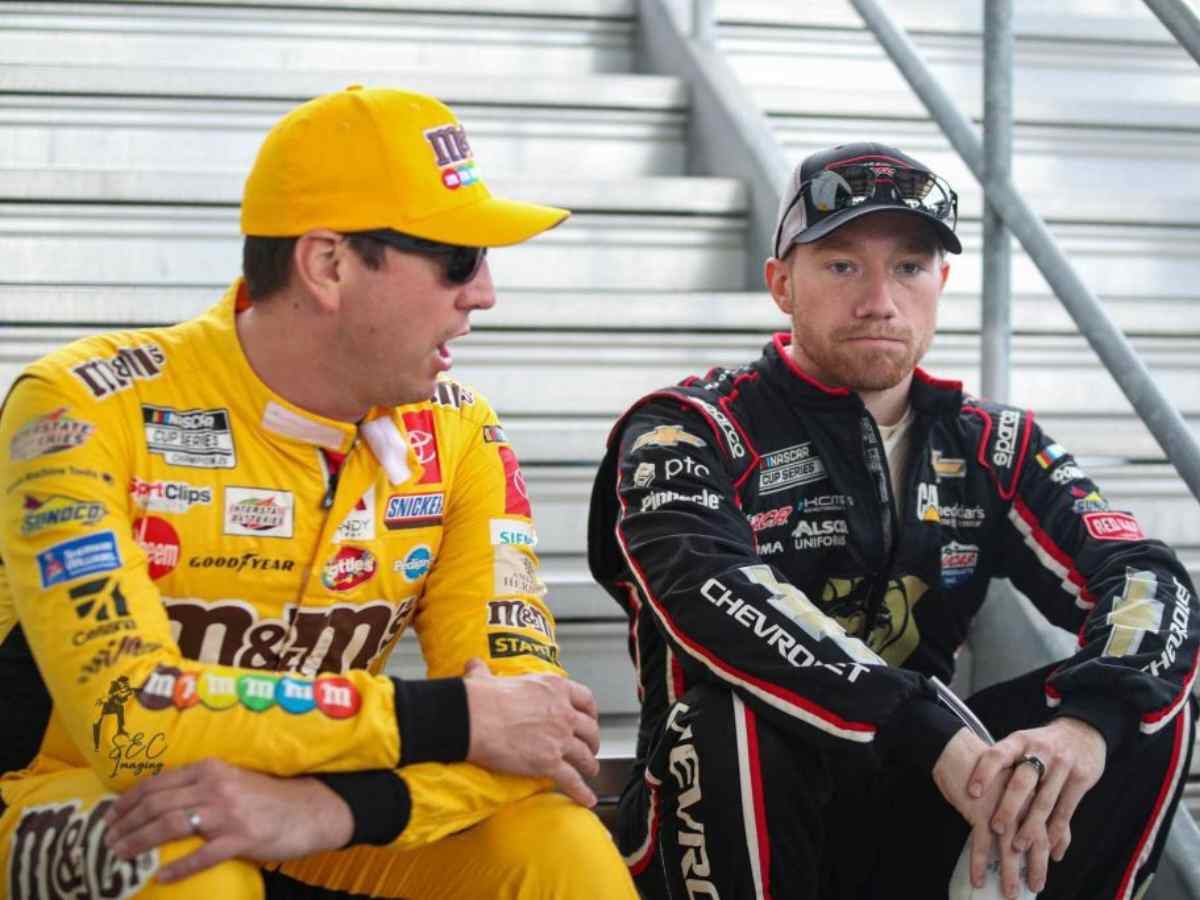 Both Chevy and Toyota race officials are pretty impressed with the Busch-Reddick swap. Both drivers had an impressive start in the 2023 campaign. Busch had the better start among the two as he was competitive. He finished P2 in the unofficial season opener and was close tow in his maiden Daytona 500. The No:8 wait didn't last long as they won the Fontana cup race in impressive fashion. He secured top 10 finishes after a P14 in Las Vegas before the COTA P2.
Tyler Reddick, on the other hand, had a tough start to his Toyota debut. He finished outside the top 30 in his first two races. He made his comeback in Las Vegas with a Top 20 before securing back-to-back top 5 finishes in Phoenix and Atlanta. He backed it up with an impressive win at COTA on Sunday.
Discover: