| | |
| --- | --- |
| Name | Kenny Wallace |
| Age | 59 |
| Occupation | Retired NASCAR Driver |
| Net Worth | $9 million |
| Marital Status | Married to Kim Wallace |
| Residence | Arnold, Missouri |
| Nationality | USA |
| Updated | January 2023 |
Kenny Wallace is an American former stock car driver. Born in Missouri, Wallace started his racing career by working as a mechanic on his father's race cars and his brother's team. He made his driving debut at the Illinois Street Stock State Championship and won the event. Wallace got his chance to drive in the Xfinity Series in 1988 when Dale Earnhardt gave him the No.8 GM Goodwrench Chevrolet.
The following year, Wallace started competing in the Xfinity Series full-time, driving for his brother Rusty Wallace's team. He won the Rookie of the Year award in 1989 and made his Cup Series debut in 1990. He subbed for Kyle Petty in several races in the Cup Series. At the Pyroil 500, he competed against his brothers Mike and Rusty, marking the first time since Bob, Fonty, and Tim Flock raced that three brothers competed in the same race.
Wallace became a full-time Cup Series driver when he signed with SABCO Racing to drive the No.40 Pontiac Grand Prix in 1993. The team dropped him at the end of the season. Wallace returned to Cup Series racing with FILMAR Racing in 1996. Over the years, he has driven for several teams, such as Dale Earnhardt inc., Petty Enterprises, Front Row Motorsport, etc.
Related: Red Farmer's Net Worth, NASCAR Salary, Endorsements, Wife and more
Kenny Wallace's Net Worth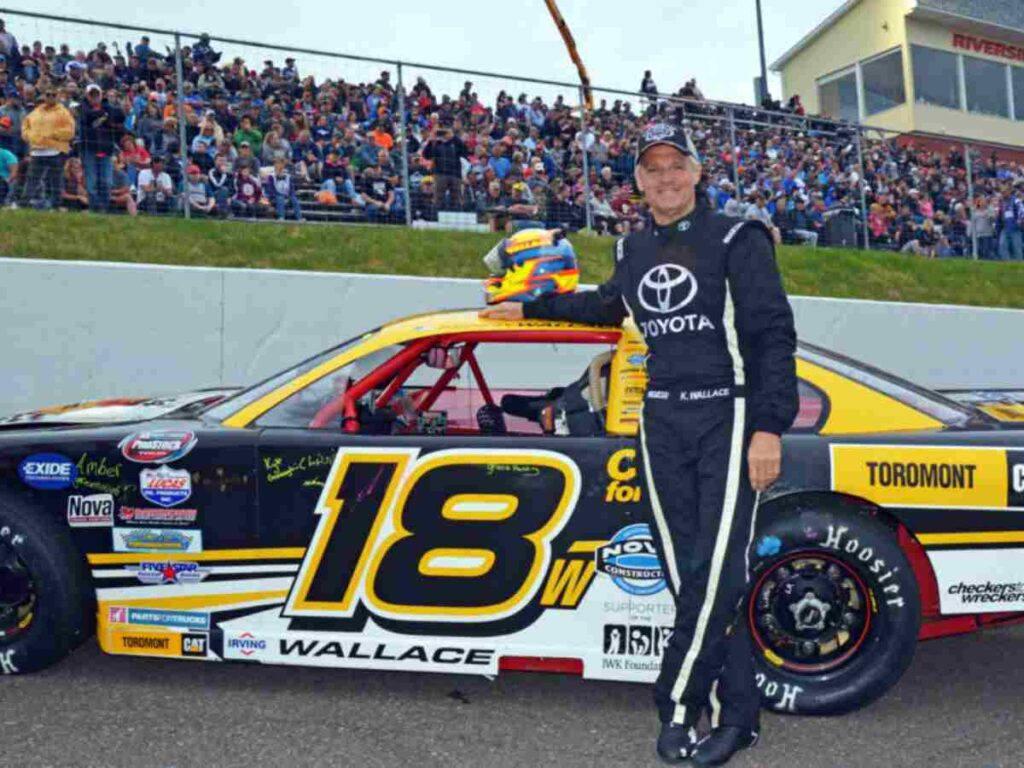 Wallace is reported to have a Net Worth of roughly $9 Million. He is believed to have earned most of that figure through his 26-year-long NASCAR career. Wallace has collected a substantial amount from endorsements and sponsorships due to his last name's popularity.
Kenney Wallace's NASCAR Wins and Achievements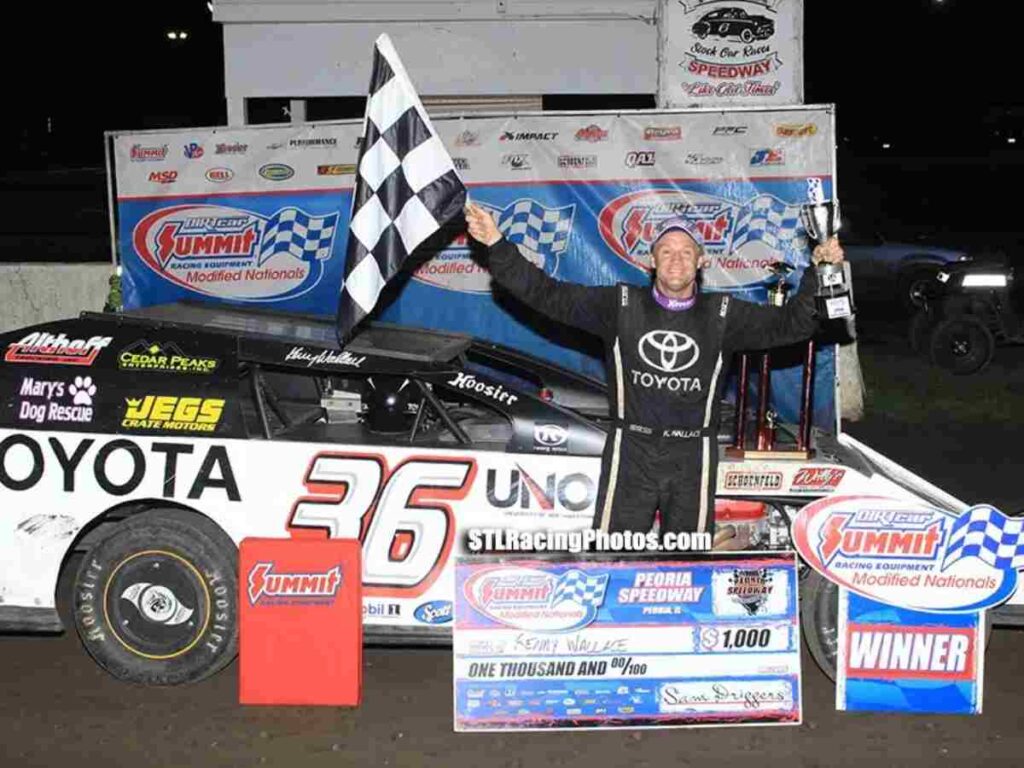 Wallace competed in 547 Xfinity Series races over 26 years and collected 9 wins in that duration. He was also awarded the Xfinity Series Rookie of the Year award in 1989. Wallace appeared in the Cup Series 344 times and remained win-less throughout his Cup Series stint. Wallace won the 1991, 1994, and 2006 NASCAR Xfinity Series most popular driver of the year award.
Kenny Wallace's Sponsors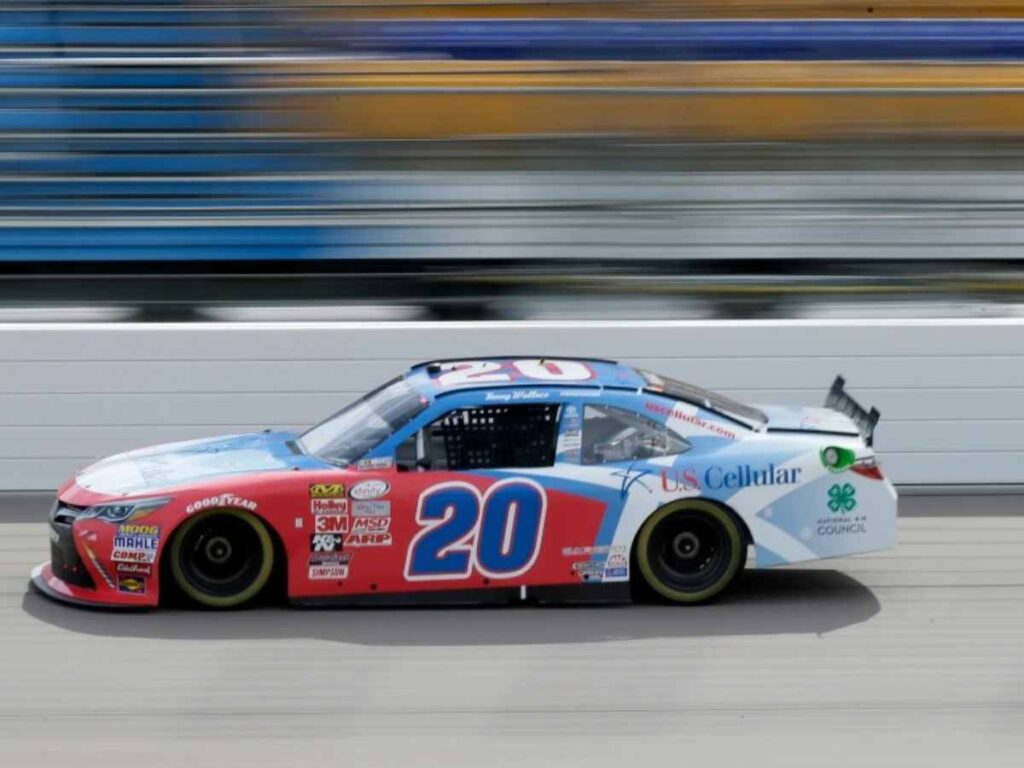 By belonging to one of the most famous racing families in the world, Wallace is a remarkably marketable driver. He has previously held sponsorship deals with brands such as Sunny D, NVE Pharmaceuticals, Zimmzang, Goulds Pumps, etc.
Kenny Wallace's Wife and Family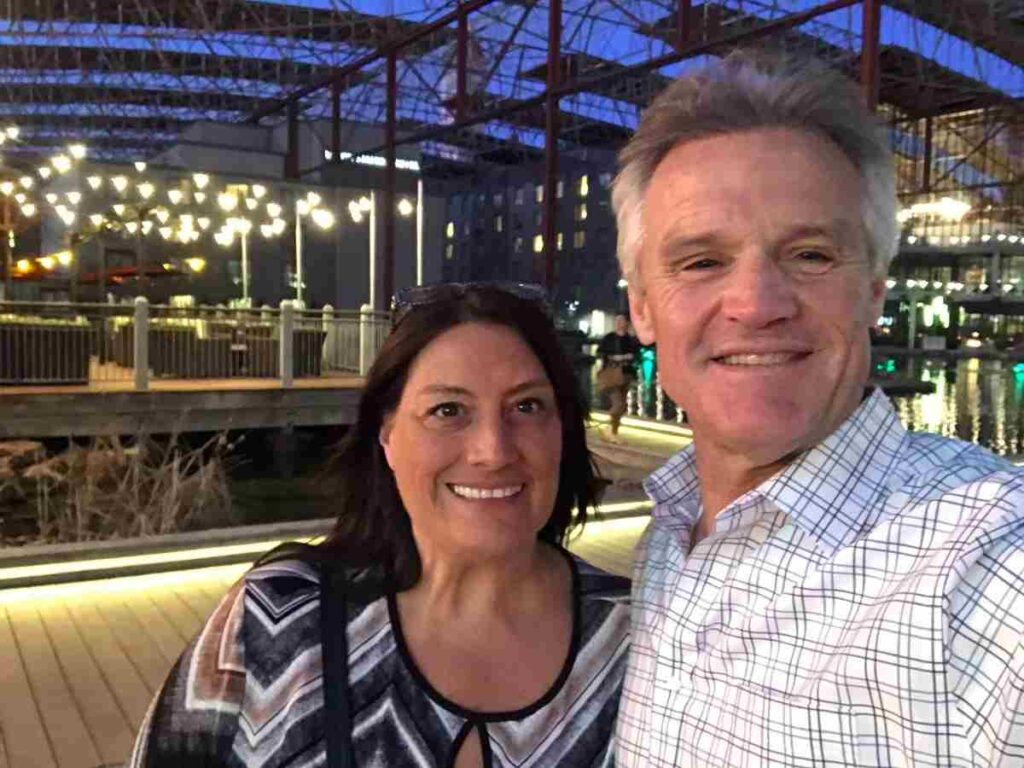 Kenny is the youngest son of racing driver Russ Wallace. His elder brothers, Rusty and Mike, are also prolific NASCAR drivers. Kenny is married to Kim Wallace. The couple has been married since 1984. The pair have 3 daughters, Brooke, Brandy, and Brittany.
Who is Kenny Wallace's Wife?
Wallace is married to Kim Wallace.
What is Kenny Wallace's Net Worth?
Wallace is worth roughly $9 Million.
How old is Kenny Wallace?
Wallace is 59 years old.
In case you missed it: