Two-time NASCAR champion Kyle Busch has pointed out that his former teammate, Denny Hamlin, is doing a perfect job at playing the role of NASCAR's new heel. The No:11 Toyota Camry driver publicly embraced the heel role following his impressive win at Bristol. He proclaimed to the fans booing at him, "I defeated your favorite driver…all of them."  
He doubled down on his claims during the post-race interview and his podcast "Action Detrimental." Hamlin explained that he knows he isn't ever going to win the Most Popular Driver title, and the fan's boos aren't going to stop anytime soon, so instead of ignoring or running away from them, he decided to embrace it.
Kyle Busch was NASCAR's most hated villain before his move to RCR, and some impressive PR through social media changed his perception. Hamlin just filled the massive void that was there. While discussing seeing his former teammate taking up the mantle, Busch pointed out that the JGR veteran is doing a perfect job.
"When you're in that spot like I was, and I guess Denny is, you've got to do what Denny is doing. I mean, it's perfect. You've got to play with it and just go with it and roll with it. I did. There were so many quotes in the years past when I was talking about (Dale Earnhardt) Jr. Nation and other stuff. Trust me, you're never going to win those battles. They're hard, hard, hard, hard to win," Busch said, as reported by NBC.
In case you missed it: Denny Hamlin is longing to 'own or run' a long-lost iconic NASCAR track in Virginia
Kyle Busch admits he can easily retake the title from Denny Hamlin
The former Xfinity champion was the poster villain NASCAR in his JGR with his run-ins with some of the most popular names of the sport. While Hamlin had some high-profile beef as well, his antics went under the radar while Busch and Joey Logano took center stage. But as time progressed, some fans changed their attitude towards Busch, and that's when Hamlin became the target.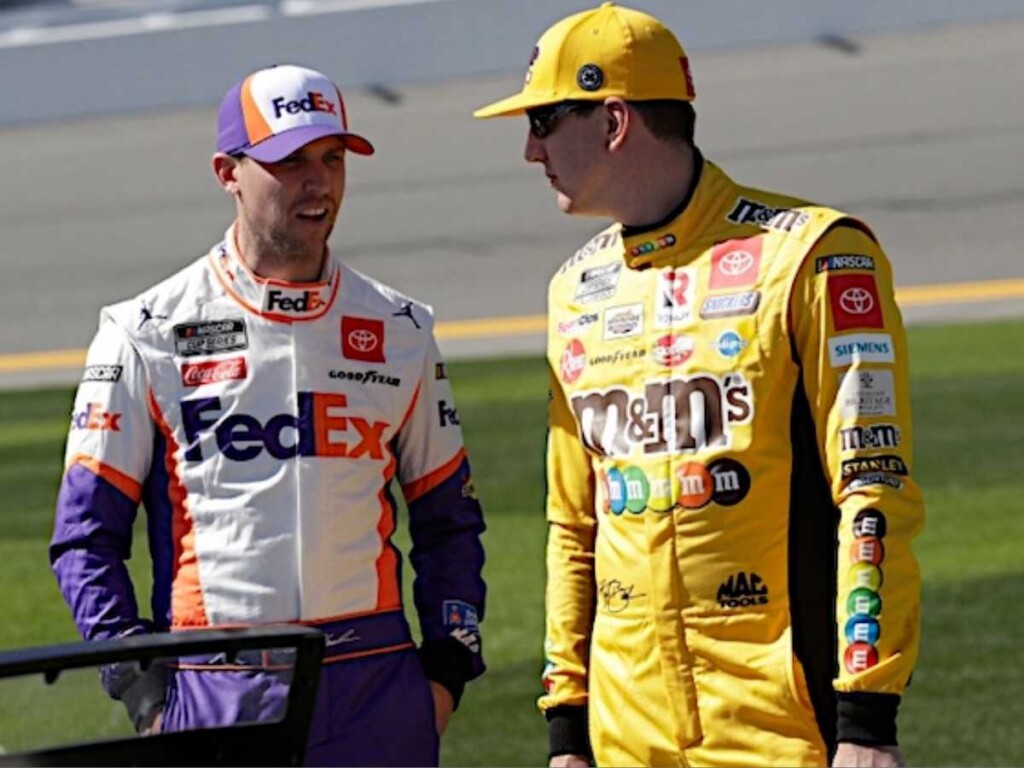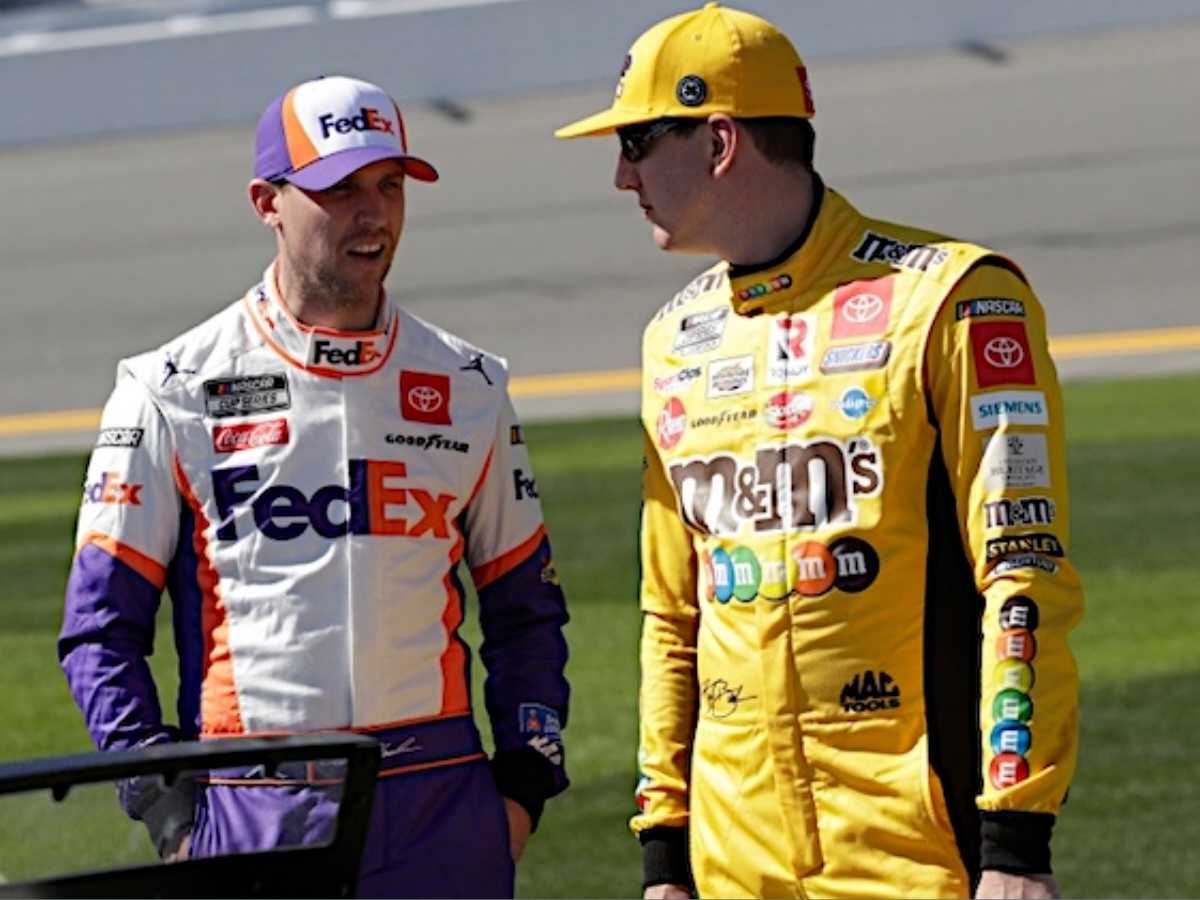 But Busch is convinced he can retake the mantle under the condition that he can pull off some of his notorious antics from the past. He said, "I'm sure I could put myself back in that category real easy. It would only take something spectacular to do."
Busch, before giving the temporary mantle verdict, explained that his brother Kurt Busch, making a lot of enemies before he got there, played a role in his heel turn. He claimed many fans were already turned against him once he made his Cup debut.
"I don't know if I've ever been in this spot because when I first came into the sport … my brother had made a lot of enemies both on and off the racetrack, so I was kind of thrown into that right off the bat," Kyle Busch said.
Discover more: