Hendrick Motorsports driver Kyle Larson will honor the fallen heroes of the US military with a special paint scheme at Charlotte. The 2021 Cup champion's No:5 Chevy Camaro ZL1 features Army E4 Specialist and fallen hero Martin "Marty" J. DeHime, a native of Rome. DeHimer was given the Silver Star Award for valor in 1970.
The DeHimer family will join Larson in honoring the fallen soldier and his compatriots on Memorial Day. According to the press release from HMS, His family "will spotlight his heroism and participate in Memorial Day activities at the Speedway, which includes a visit with Larson during the sport's traditional weekend of remembrance,".
DeHimer enlisted in the Army after his graduation and trained as a Light Weapons Infantryman (11B). He was sent to Vietnam on July 17, 1969, as a member of Company C, 2nd Battalion, 7th Armored Cavalry Regiment, 1st Cavalry Division, as reported. He was killed in Action, and he was posthumously awarded Purple Heart, Combat Infantry Badge, and National Defense Service Medal.
Kyle Larson, who swept last week's north Wilkesboro race weekend, winning the All-Star race and Truck Series race, will hope for yet another impressive run this Sunday. He will start row six on Sunday after the qualifying and practice session was scrapped due to rain.
In case you missed it: Denny Hamlin backs ending NASCAR's meaningful presence in the huge Southern California market in favor of Chase Elliott's home state
Kyle Larson is dominating the 2023 season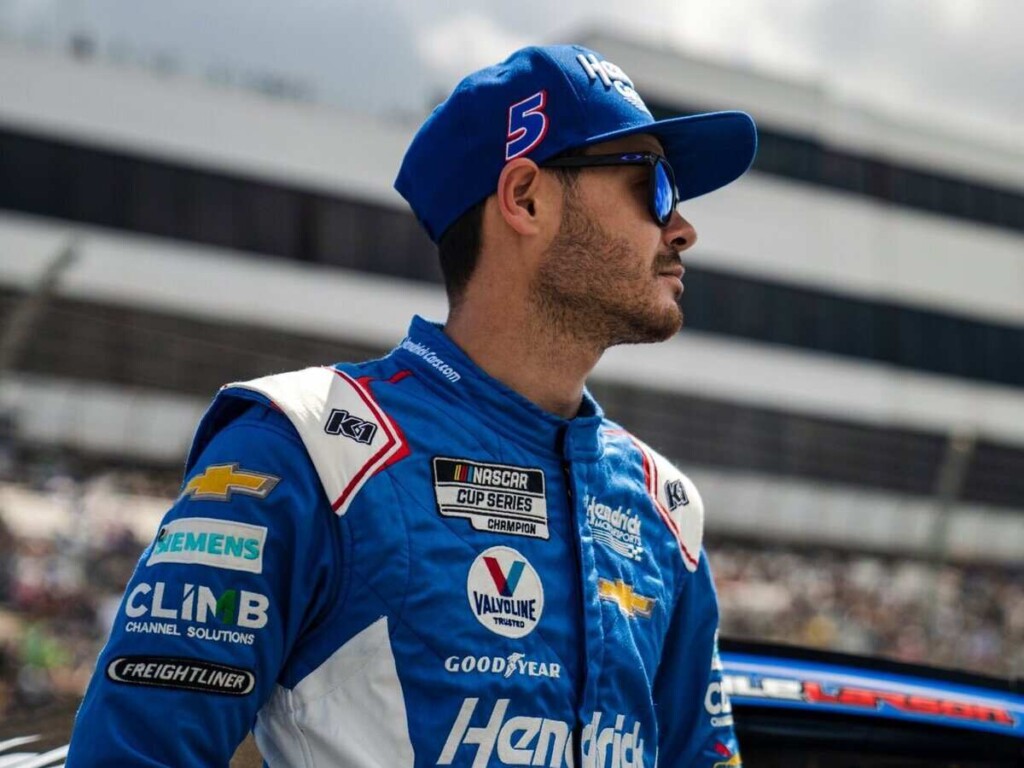 HMS No:5 Chevy Camaro ZL1 has been the most dominating team in the 2023 season. They have won three Cup events, including the one million dollar chase at NWBS. Larson has been the most consistent driver when it comes to staying in the fight for the race win this year, and if not for some unfortunate incidents, he would have been in the victory lane couple more times.
The driver is so confident that he compared his 2023 season to his championship campaign, where he scored ten race wins on the way to winning the Cup. Ahead of the 600 Miles race, he said 2023 feels like 2021 in terms of success and productivity.
"I feel like this (NASCAR Cup Series) season has felt so similar to 2021. We've had a car capable of winning every weekend. Honestly, even a little better than we were in 2021 to this point. I feel like those races were a little more drama-free for us in 2021. We would get those good finishes or finish around where we deserved," Larson said.
Discover more: