In a bold move signaling a paradigm shift in its century-long legacy, Goodyear Tire & Rubber, the official tire supplier for NASCAR, has announced a colossal sell-off of assets, amounting to a staggering $2 billion. Termed "Goodyear Forward," this transformative initiative, unveiled on November 15, 2023, represents a significant departure from convention aimed at reshaping the company's trajectory for a more robust and profitable future.
One of the key facets of Goodyear's strategic maneuver is portfolio optimization. The venerable tire manufacturer is actively exploring strategic alternatives for various segments, including its Chemical business, the Dunlop brand, and the Off-the-Road equipment tire business. This deliberate pruning of non-core elements underlines Goodyear's commitment to honing its focus on essential, high-impact operations.
Simultaneously, Goodyear has embarked on a comprehensive cost-reduction plan. This initiative spans various operational dimensions, encompassing footprint actions, plant optimization, purchasing, selling, general administrative expenses (SAG), and supply chain and research and development (R&D) activities. The company anticipates reaping the benefits of these measures, with an ambitious annual run-rate benefit of $1 billion anticipated by the conclusion of 2025.
Furthermore, Goodyear aims to fortify its financial profile through diligent debt reduction. Leveraging enhanced earnings, robust cash flow generation, and strategic debt reduction, the company endeavors to approach an investment-grade rating. The envisaged debt reduction of approximately $1.5 billion, net of restructuring costs, underscores Goodyear's commitment to achieving a net leverage ratio of 2.0x to 2.5x by the close of 2025.
Goodyear is aiming to mirror the strategic moves of General Electric
The strategic significance of these moves is underscored by Goodyear's exploration of potential business sales, including its chemicals operation, the Dunlop brand, and the Off-the-Road equipment tire business. This proactive approach to divestment aligns with a broader corporate trend seen in industrial stalwarts like General Electric and 3M, who have pursued similar strategies to streamline their operations.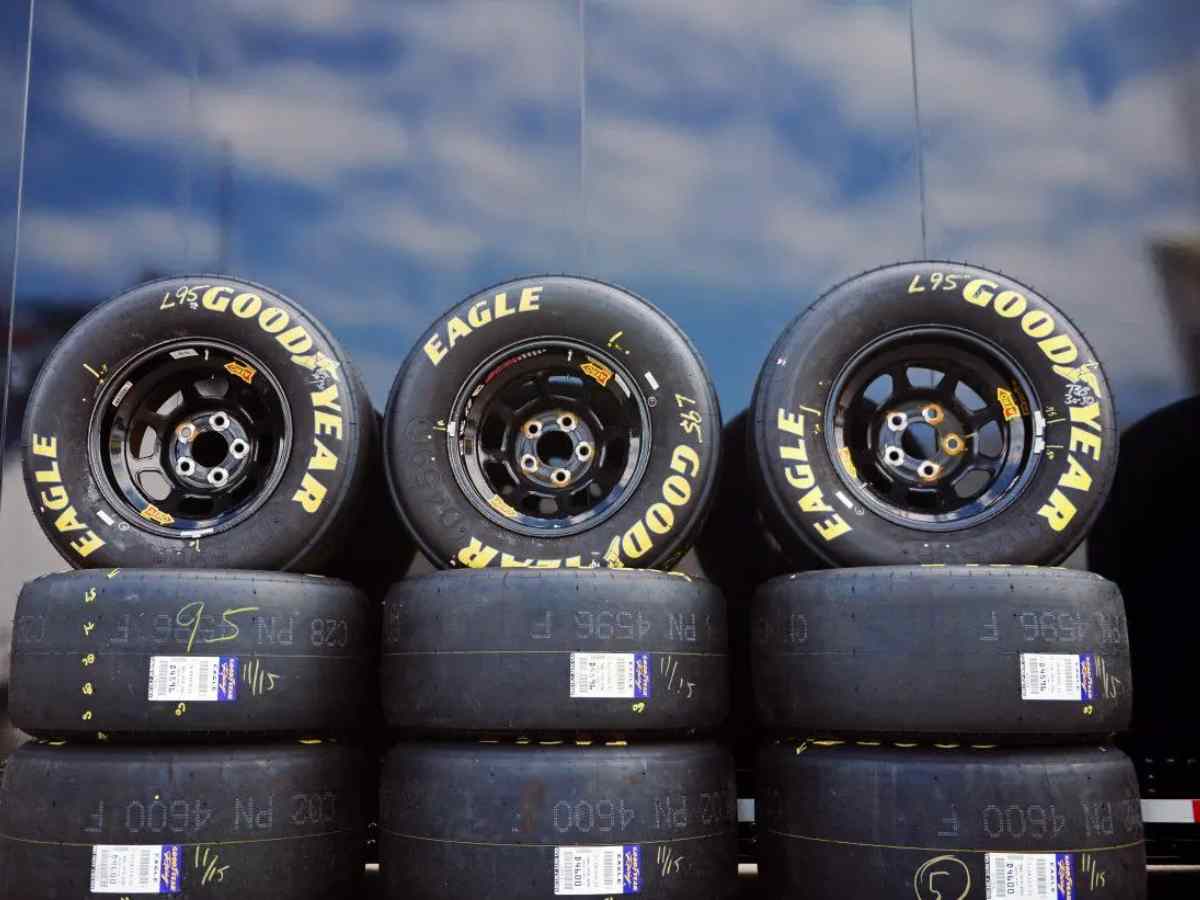 Investors have responded favorably to Goodyear's forward-looking initiatives, with the company's shares experiencing an uptick following the announcement. This positive market sentiment indicates confidence in Goodyear's ability to navigate the intricate terrain of change, positioning itself for a more resilient and lucrative future.
The cars that won @Goodyear and @GoodyearRacing its 1,000th & 2,000th #NASCAR victories: pic.twitter.com/Gqd1BRnFyO

— Always Race Day (@AlwaysRaceDay) July 10, 2023
The NASCAR community, in particular, will be watching Goodyear's evolution closely, given its role as the official tire supplier for the high-speed, high-stakes racing series. As Goodyear transforms its business landscape, the impact of its involvement in motorsports, including NASCAR, remains a dynamic aspect to monitor.
In case you missed it: