Drive for Diversity graduate Rajah Caruth will drive the No:24 Chevrolet Truck In the 2023 NASCAR Truck Series for GMS Racing. The youngster dove part-time this year in select Xfinity and Truck races while competing full-time in the ARCA Mendes series.  He finished P3 in the ARCA Championship in 2022.
Caruth will be the third full-time driver for GMS Racing. Dye and Grant Enfinger join him in the Richard Petty and Jimmie Johnson-owned team. Chad Walters will be crew chief for him next season. The sim racer turned professional racer will be hoping to achieve success similar to that of William Byron of HMS, who is also from an iRacing background.
The Wendell Scott Foundation will be the prime sponsor for Rajah Caruth. The foundation honors Wendell Scott, the first African American driver to win a NASCAR race. The trailblazer is a Hall of Famer. The organization is known for providing resources and opportunities for underprivileged African-American youth in Scott's hometown.
Rajah Caruth, who is still in college, has made 11 top tier NASCAR race appearances and 20 ARCA series starts this year. He scored 7 top-5s in ARCA. He made  7 Xfinity starts with Alpha Prime Racing. He scored 3 top 20's towards the latter part of the season. He started 4 races for Spire Motorsports in the Truck series and scored one Top 15 finish.
Also read: Ross Chastain claims his Martinsville move is "too unrealistic," for Hollywood
GMS Racing president on Rajah Caruth signing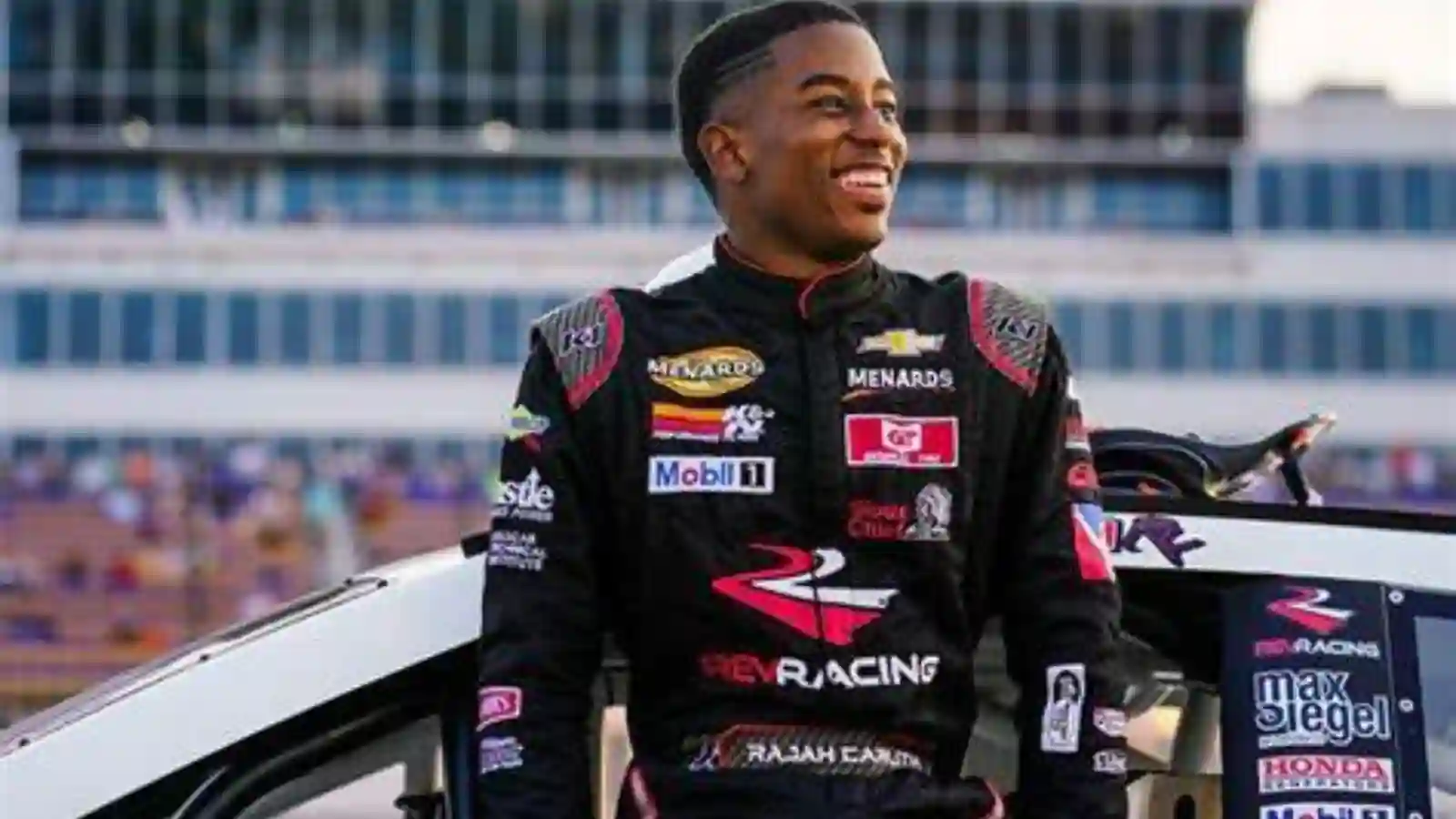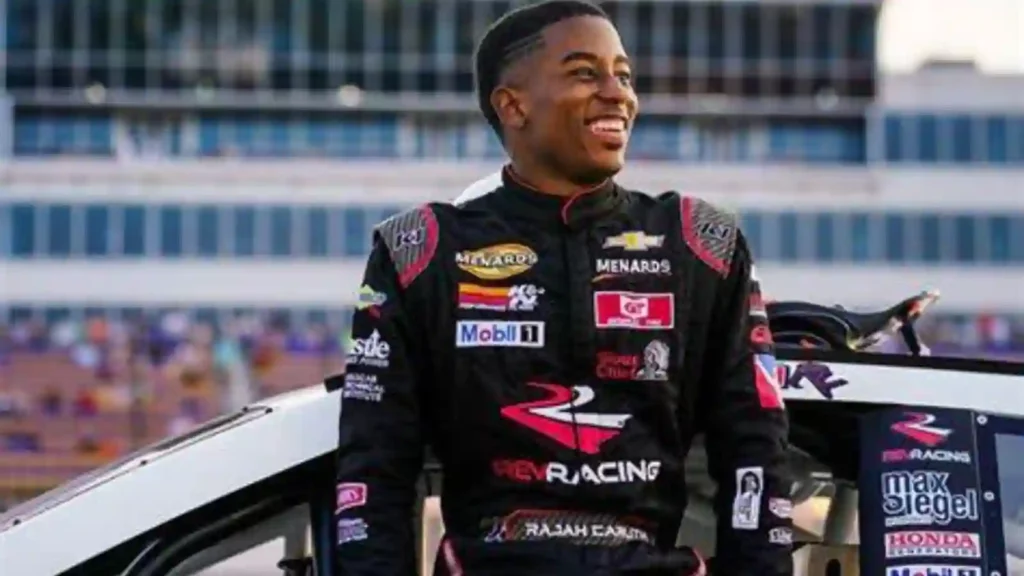 Mike Beam, GMS Racing president, shared his excitement about the Rajah Caruth signing. He acknowledged that Caruth has been on the teams' radar following his impressive ARCA outings. He also pointed out that the championship battle between Caruth and his current teammate, Dye, in ARCA will be great for the team.
"We are truly excited to welcome Rajah to our team next year. I've studied up on him ever since I saw him racing in ARCA, but I know that he's been on the radar for many people in the industry for quite some time now," Mike Beam said.
" It was fun to watch him and Daniel (Dye) fight for the championship last year, and I think having both of them make the jump up to the Truck Series will be a benefit because they will both be able to learn together," Mike Beam added.
Also read: The data-driven style of 23X1 Racing is "the right approach,"  for Tyler Reddick in 2023
Also read: "I've been blessed with great people," Ty Gibbs reveals the driver that is helping him to make the transition to the cup series