Trackhouse Racing, a NASCAR team owned by Justin Marks-Pitbull, has been the topic of conversation in the 2022 season. After only one and a half seasons in the cup series, they have already proven to be a serious rival to the major teams. With their historic runs, the Daniel Suarez-Ross Chastain tandem has kept the squad on track and has already cemented their status as title contenders this year.
Trackhouse Racing's success wasn't just due to the successful No. 1 and No. 99 Camaro ZL1s produced; it also had a lot to do with Justin Marks' brilliant business and marketing skills. One of his most recent and possibly most ambitious initiatives is PROJECT91, which offers champion drivers from various auto racing leagues a ride in the NASCAR Cup Series.
PROJECT91 has now started with a bang in Watkins Glen on Sunday as the No:91 Camaro ZL1 of Trackhouse Racing hosted Kimi Raikkonen, the former Formula 1 world champion with Ferrari. The "Iceman," who has less than a month to prepare himself for the race day did an impressive job at the track until he was nudged off to the tire barrier.
Kimi Raikkonen's day came to an early halt after he was forced to the grass and then the tire barrier by a four-car incident involving Chastain and Dillon in the resort to stage 34. But the Finland native earned the respect of his fans as he was in his element at tintack getting into the top 20 with ease and even holding the p8 position for some times in stage two.
Also read: "There's a big change coming," Kyle Busch opens up about his contract situation with JGR
Find out what Kimi Raikkonen had to say about his Watkins Glen outing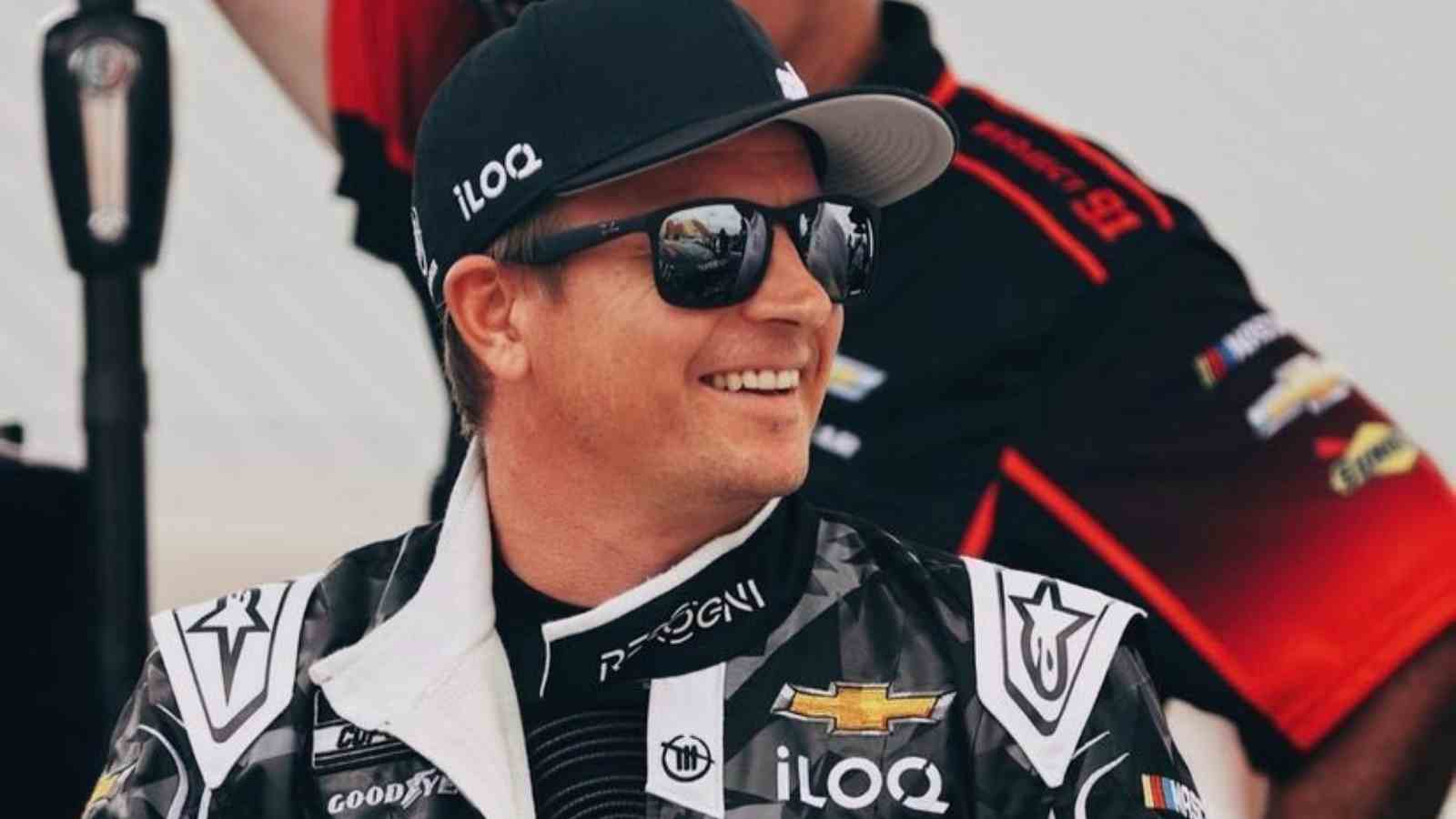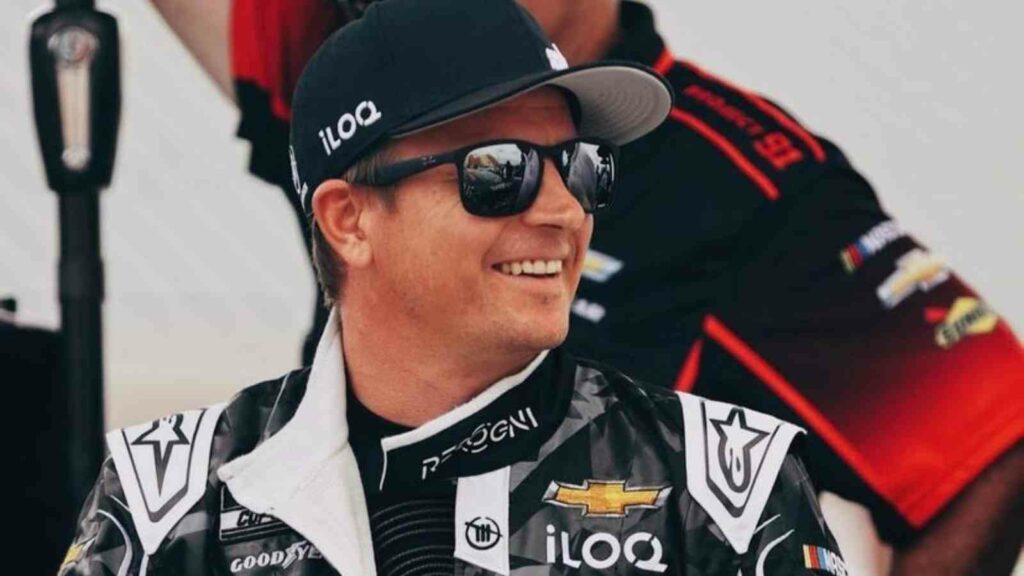 Kimi Raikkonen talking about his crash acknowledged that he doesn't have any idea what happened in front of the car and added that he was pushed to the right side while he was in a good line going to the curve. He pointed out that he was helpless when everyone just came at him after Austin Dillon's spin.
"I don't know what happened in front of the car. I had a good line going there. They all pushed kinda right inside. I kept (my) tight line. When they told me that someone spun in front of the cars everybody kind of came left and hit me on the side. There was nothing I could have done," Kimi Raikkonen said.
Kimi Raikkonen went on to say that something has gone wrong with his wrist after the first hit on his car and pointed out that it's just a part of arcing saying, "The first hit on my car spun the wheel in my hands. Something went wrong with the wrist, but I will fix it when I get back home. It's a part of the game,".
Kimi Raikkonen went on to explain that he just ended up in the wrong place on the track and he has nothing against the perpetrators of his crash. He added that he had really good speed after the pitstop and added that he might have been too harsh on one of the tire sets.
"I have nothing against it. It was all good and they were very nice and helpful. We just ended up at the wrong place. I felt we had very good speed, especially after the pit stops, but maybe I was a bit too harsh on tires on one of the sets," Kimi Raikkonen added.
Will Kimi Raikkonen come back to NASCAR?
Also read: "I'm not proud of it but I did what I felt like I had to do to get the win," Kyle Larson on winning the Watkins Glen cup race bumping off Chase Elliott
Also read: "The decision was not an easy one, but the right one," Kurt Busch to skip the remaining regular season races as he set to make a return in the playoff's