Ty Gibbs has emerged victorious in the 2022 Xfinity series championship finale at Phoenix. The No:54 JGR driver secured the win, holding off rivals Noah Gregson and Justin Allgaier of JRM in the last 20 laps to win his maiden NASCAR title. This was Gibbs's 7th and most prolific win of the season.
Few wanted Ty Gibbs to come out as the champion in the season finale. Gibbs lost the respect of most of the NASCAR community after he wrecked his teammate Brandon Jones to win the race at Martinsville last Saturday. No one expected such aggression from Gibbs, though he had some crazy incidents throughout 2022.
The No:54 Toyota was the fastest car on the track and dominated the proceeding leading 125 of 200 laps. Gibbs also had luck on his side, as his close rival Noah Gregson had a poor pit stop. The dominant performance and controlled aggression shown by Gibbs today have increased the probability of securing a cup seat with JGR next year.
Also read: "Better check Zane's truck. That thing is illegal," NASCAR Twitter reacts to Zane Smith's Truck series championship win
How NASCAR Twitter acted to Ty Gibbs win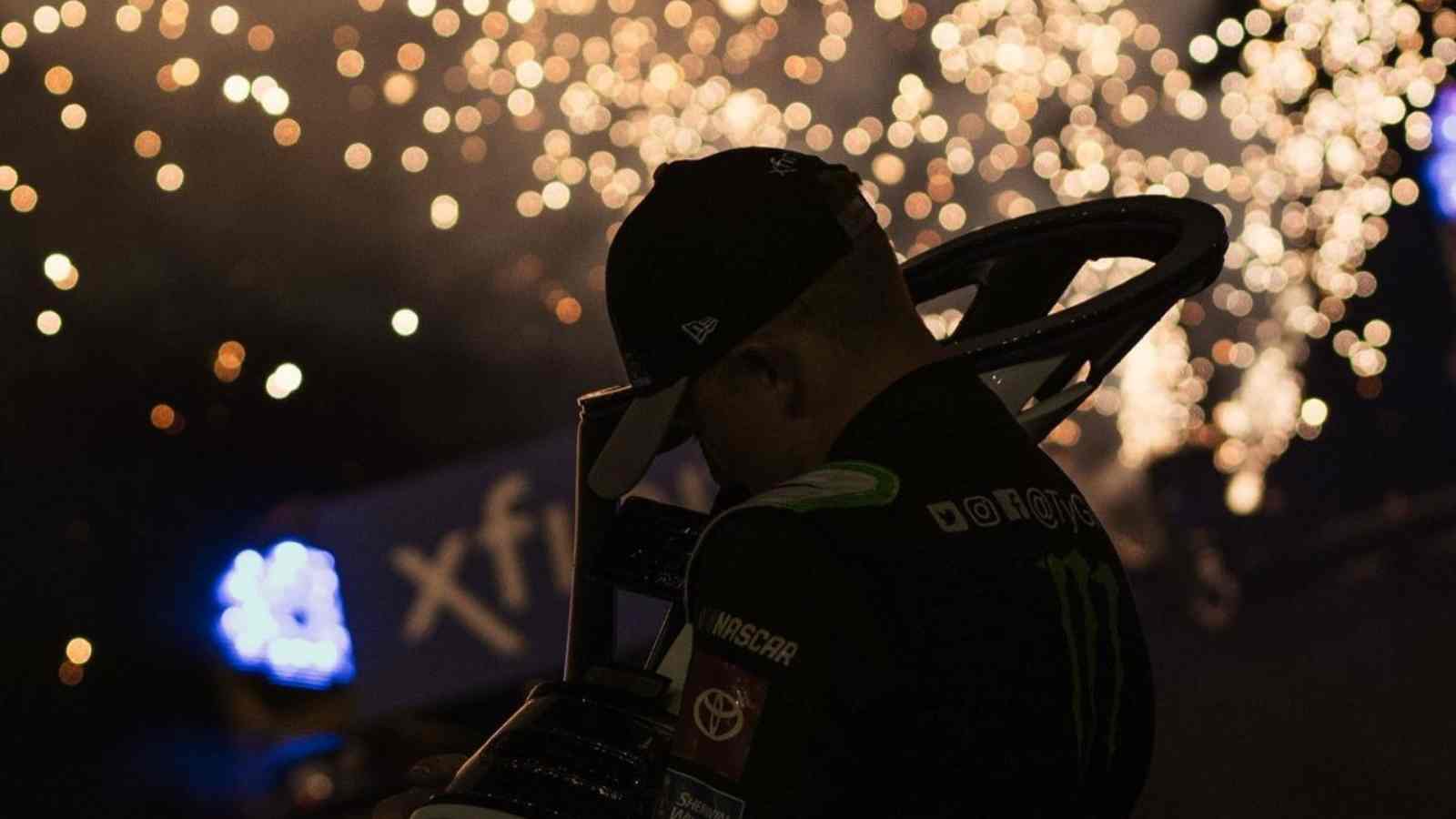 NASCAR twitter had a similar reaction to Ty Gibbs's win as the live reaction from spectators at Phoenix. Gibbs was welcomed with booes from the fans after the win. Fans on Twitter reacted similarly as they called Gibbs's title undeserved. They were also a few positive comments commemorating the youngster's achievement.
Ty Gibbs won the finale fair and square. Gibbs, indeed, has some anger issues. But most of the drivers who achieved NASCAR greatness had such troubled starts. Gibbs must prove himself worthy by winning more races and keeping a clean profile.
Also read: The consumer numbers debunks the popular belief that NASCAR is losing its fans
Also read: Kyle Busch announces new KBM partnership, inspired by Bubba Wallace Truck series success, after TRD exit