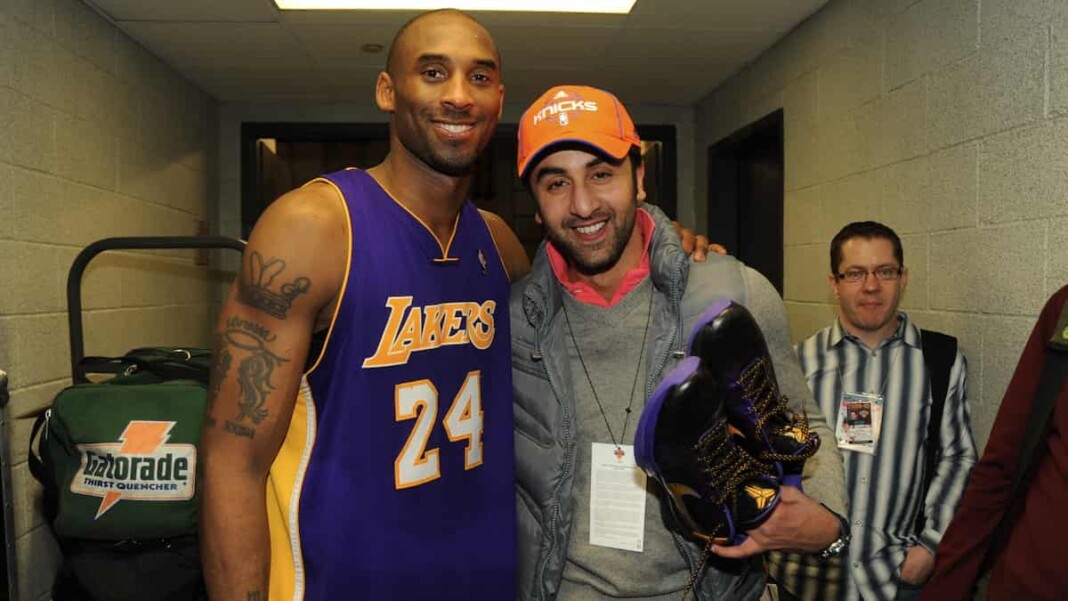 Knowing the potential that the Indian audience holds as consumers of sports, the NBA has assigned the Gully Boy's Ranveer Singh as the brand ambassador for its 75th edition. Ranveer Singh is known for his acting, dancing, action, and dressing sense. The 36-year-old is an energy shot. He is always in the best moods possible and is delighted to be a part of the NBA campaign. Safe to say it comes to be known that there has been an NBA and Bollywood connection for a while.
Bollywood and basketball have shared a very interesting history. Basketball is not a native sport to India but the land of Hockey, kabaddi, wrestling, etc. has accepted and embraced this sport as one of theirs.  So, if I tell you that Basketball has been a very major detail in some of Bollywood's biggest hits. Whether it is Anjali and Rahul from Kuch Kuch Hota hai, or Aishwarya Rai Bachan's and Hrithik Roshan's  1-on-1 in Dhoom 2, or the mysterious basketball match in Koi Mil Gaya. They were obviously far away from the real game but still, it shows how a game of basketball played a crucial part in the plot even though it was entirely painted in Bollywood's dramatics.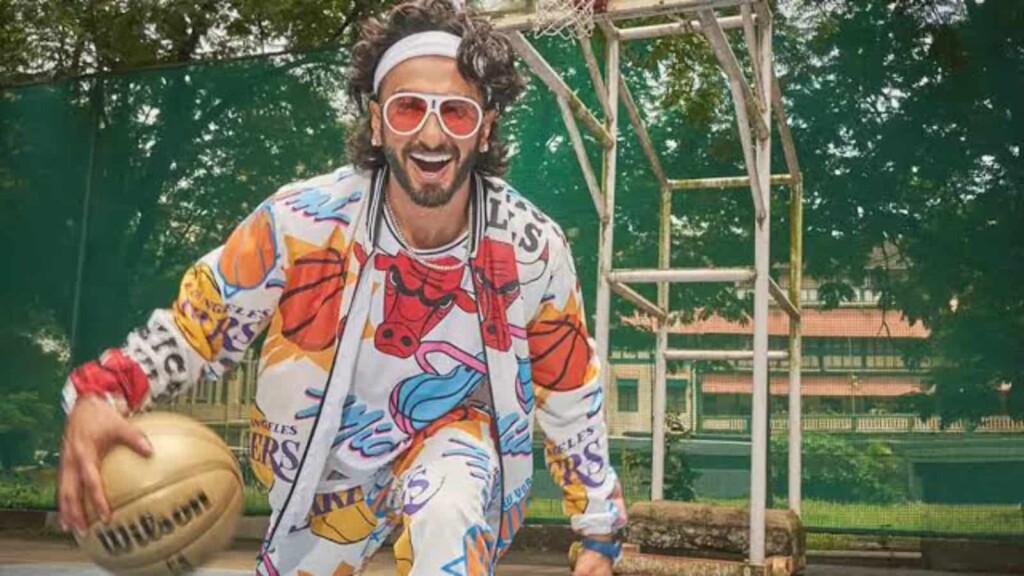 Bollywood And NBA Connection Since Ages
"I have loved basketball and the NBA since my childhood and have always been fascinated with its influence on popular culture, including music, fashion, and entertainment," said Singh. "With the NBA tipping off its 75th season celebrations, there couldn't have been a better time to join forces with the league and support their efforts to grow basketball in the country," Ranveer Singh told the reporters.
Singh is set to travel to Cleveland for the NBA All-Star 2022, where he'll be seen interacting with the players and posting behind the scenes videos and pictures under "NBA Style" (@nbastyle_in)".This account is specifically made to showcase the assimilation of NBA and pop culture. These BTS stories will be made accessible to the world through his personal social media account. Ranveer's job is to promote NBA in India and familiarize the sport to the audience who has never heard about or seen it before by taking multiple initiatives to encourage the Indian mass to watch the game.  
The relation between Bollywood and sports is very close-knit. The actors often buy or invest in teams in the leagues like Indian Premier League (IPL), Indian Super League(ISL), The pro Kabaddi league, etc. NBA may be new to the country but not to these stars. This is one of the reasons why other sports other than cricket, have gathered such a big fan page.
Ranbir Kapoor, the very talented actor, and dancer was seen at a LA Lakers game back in 2010 in Madison square garden. He got to meet the late Kobe Bryant. Kobe not only clicked a picture but also gifted his match-worn shoes to this young actor.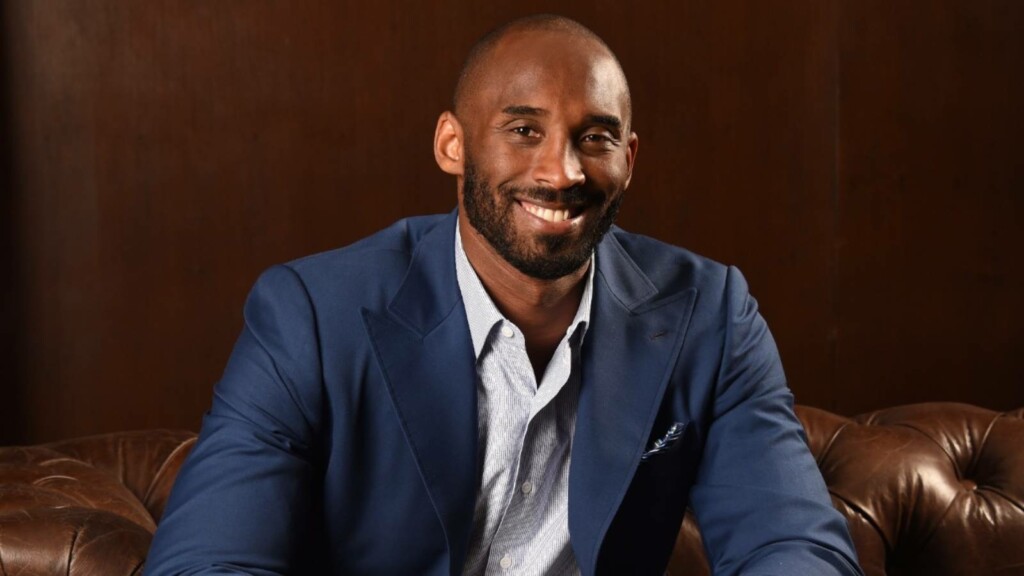 During Kevin Durant's visit to India in 2017, Abhishek Bachchan was seen welcoming him to the country. India's first-ever NBA draft pick, Satnam Singh was also present at the meet. Abhishek also participated in the 2015 NBA All-Star game in the Maddison Square Garden.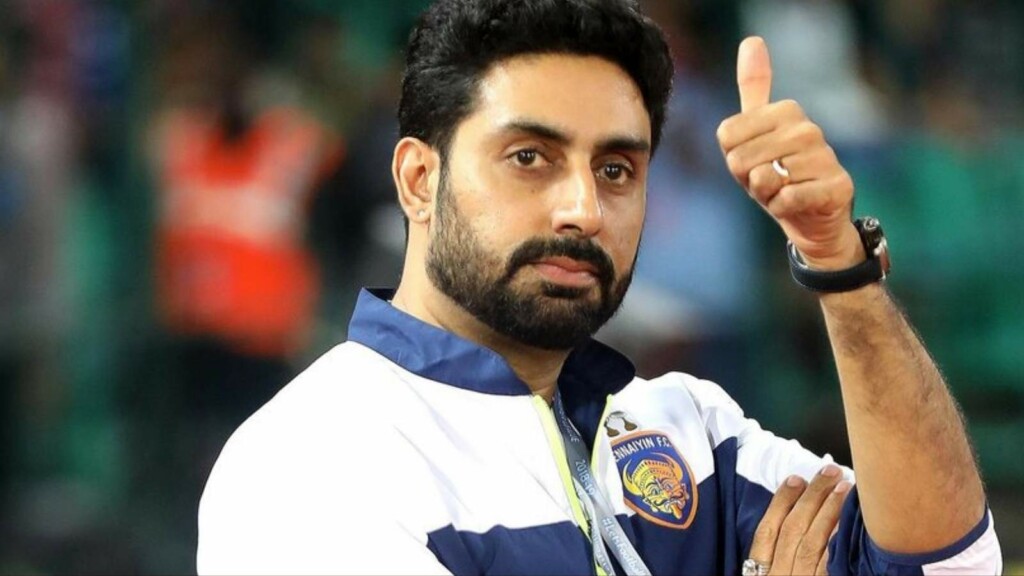 India is a tough nut to break when we already have sports like cricket i.e. consumed by almost the entire population.
Also Read: Watch: Draymond Green Hits Austin Rivers With A Flying Knee In…
Also Read: "When you grow up you admire a lot more people, even…