When you are playing in the pre-seasons, ideally, it is usually to test how fit you are and how are the preparations coming through. However, there are occasions where you can also have the living daylights knocked out of you when the game gets way too serious. Talking about one such pre-season folly, Austin Rivers saw stars circling around his head as Draymond Green clattered into him while the former was trying to defend. Green flew into Rivers with a stuck-out knee that caught the latter in his ribs.
In a very closely contested encounter in the preseason, Golden State Warriors and Denver Nuggets collided with each other. The Warriors walked away with the bragging rights as a gilt-edged contest borne witness to an ever-changing momentum. The Nuggets had the first quarter to themselves while the Warriors crafted a strong counterblast in the second. The last two quarters went down to the very wire as the fate of the contest was decided on a very slender thread of just 2 points.
The infamous collision of Austin Rivers and Draymond Green and what followed thereafter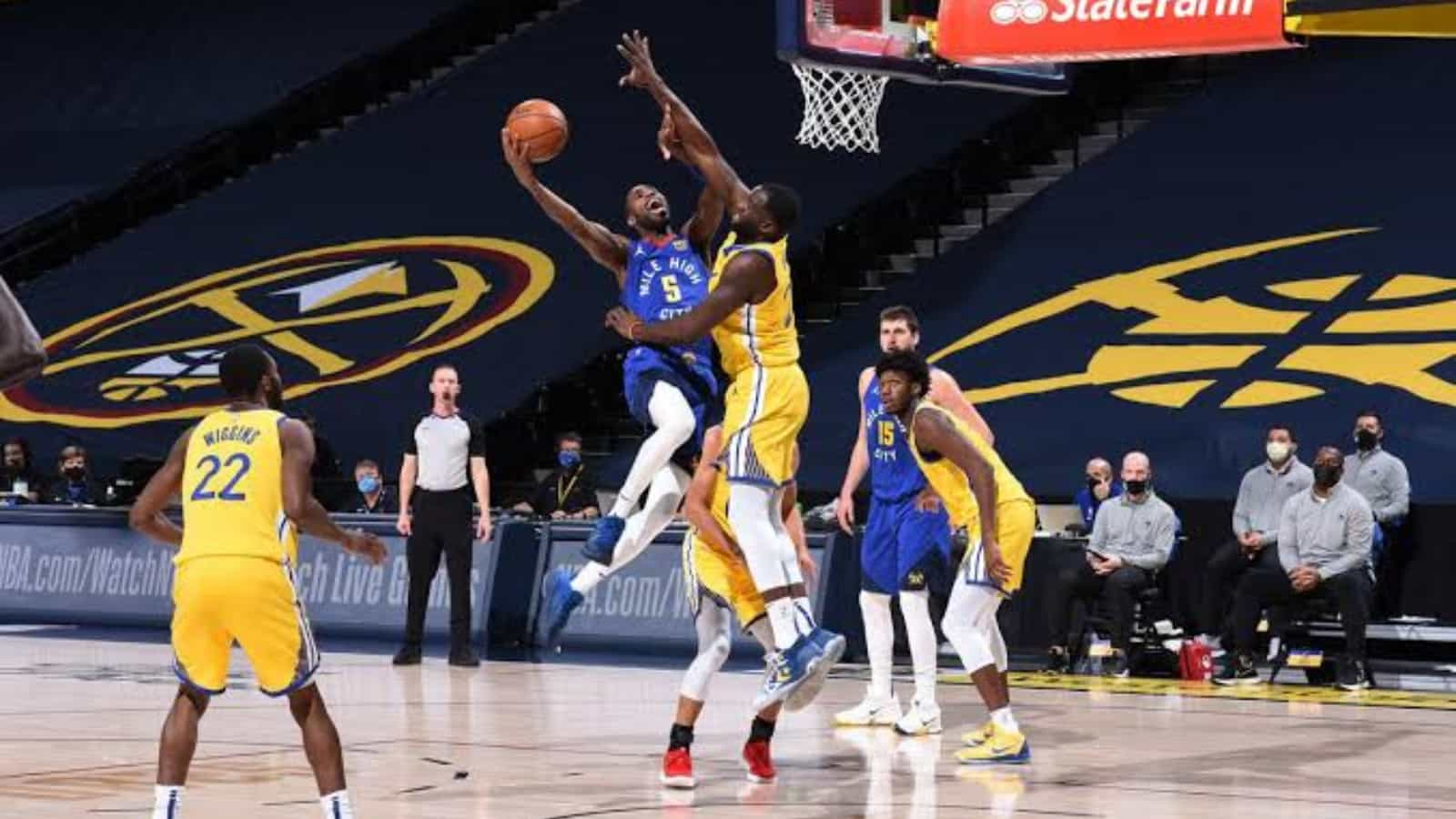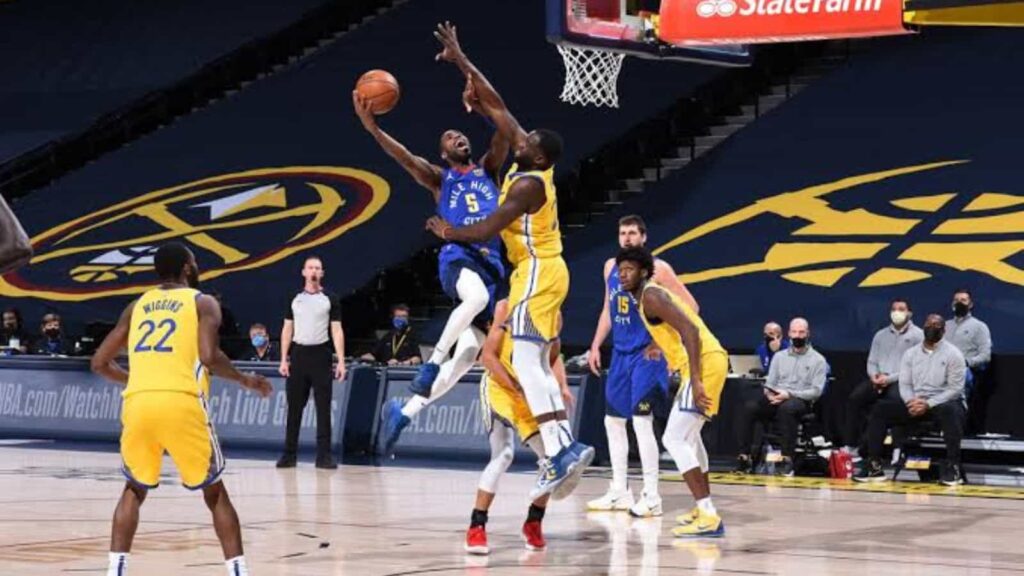 However, things looked pretty fine after a while as Rivers was back on his feet and continued the game without any ado at all despite contorting in agony after the collision. In fact, in an exemplary display of sportsmanship, Green also apologized to Rivers for the foul. With all said and done, the Warriors star was assessed a flagrant foul for the barreling through enterprise.
Green belted out a fine display against the Nuggets as he bagged 8 points, carved an assist and racked up three rebounds. Rivers was on for 22 minutes, grabbed three points, stitched a couple of assists and hit three rebounds. The Warriors will have a couple of preseason games coming up with the Los Angeles Lakers which will be followed with a bout against the Portland Trailblazers before they officially start the season with a match against the Lakers. Nuggets will be playing the Minnesota Timberwolves and Oklahoma City Thunder in their preseason before they open their NBA campaign against the Phoenix Suns.
Also read: "Life is Something Very Unfair": Pau Gasol Pays Emotional Tribute to…
Also read: "Oh we're way behind," Anthony Davis on LA Lakers 2021-22 Season…