When Carmelo Anthony joined the Los Angeles Lakers with star players LeBron James and Anthony Davis, his former Coach George Karl had some few words to speak about the Lakers latest addition to their roster.
Carmelo Anthony the latest addition for Los Angeles Lakers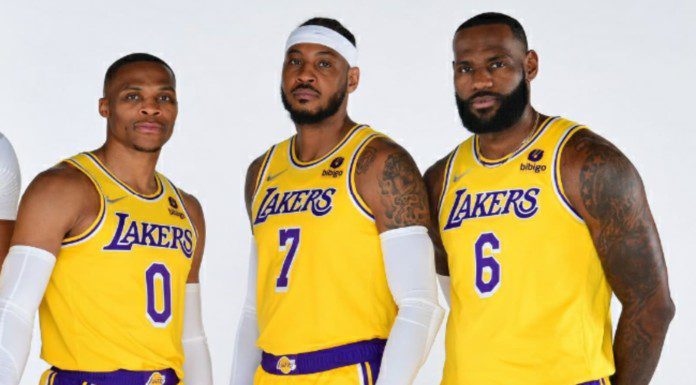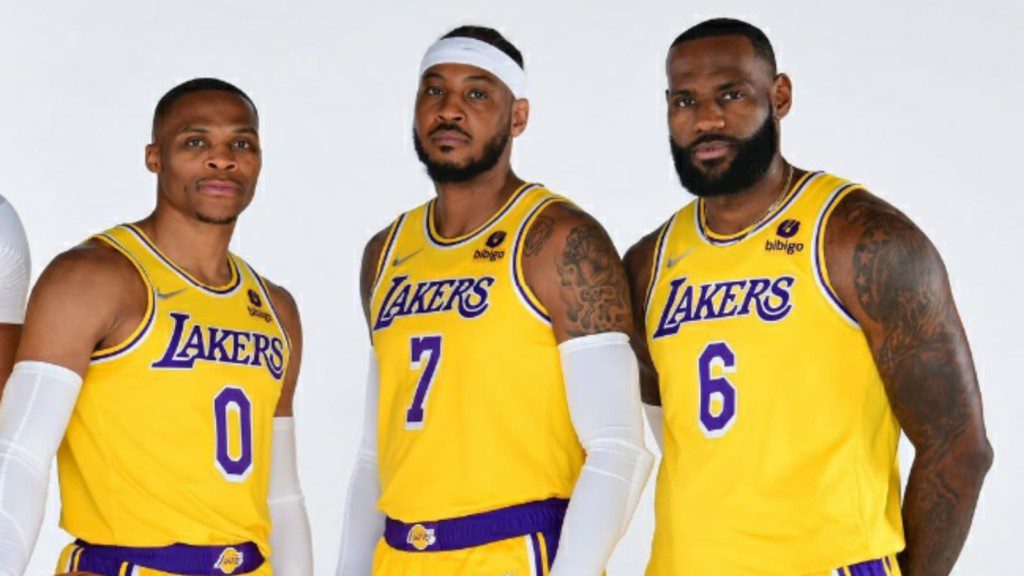 The Los Angeles Lakers had signed the small forward from Portland Trailblazers in order to fill up the shooting department, and not for his defensive capabilities. This made the veteran line-up alongside the likes of LeBron James. The former Denver Nuggets coach, however, had something critical to speak about the veteran's defensive abilities.
Also read: "He wasn't the face of his generation, LOL" JJ Redick calls…
Carmelo Anthony joined the Los Angeles Lakers for one last opportunity to win an NBA championship. Things, however, don't look bright at the moment for the Lakers at all, during his time with the Denver Nuggets, he played for 8 seasons with the Nuggets before he made his change, joining the New York Knicks in 2011. He has switched 4 teams since then and is still in search of the ring. He has been named an NBA All-Star ten times in his career and included six times in the All-NBA team member.
George Karl brought up the past with Carmelo Anthony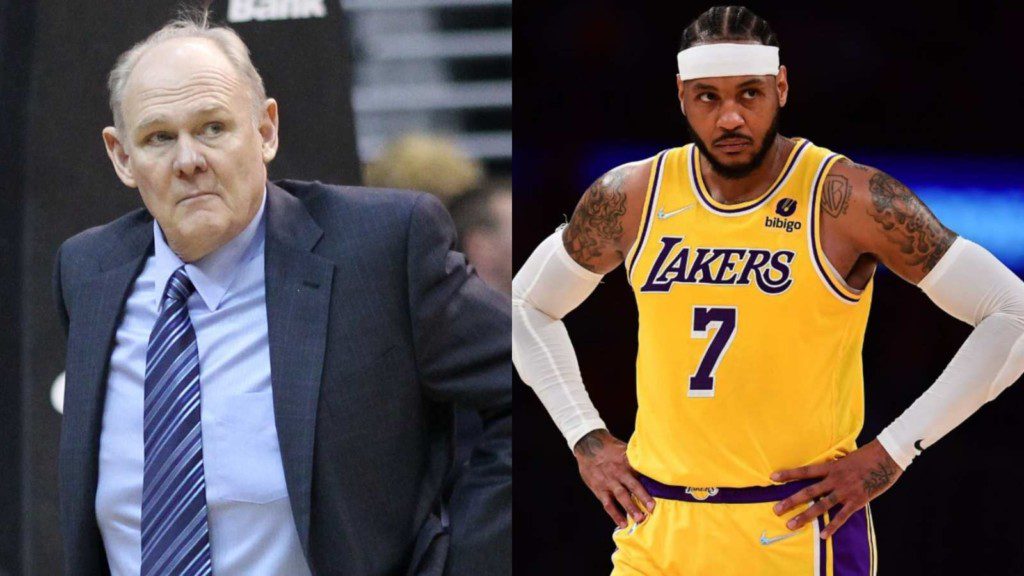 Coach George Karl and Carmelo Anthony had been together during their time at the Denver Nuggets where they didn't have a strong relationship, and still isn't a better relationship between them, since the 2009 Western Conference finals where coach George Karl had to play a game with a defensive mindset which excluded Carmelo Anthony from the starting five.
Carmelo Anthony for a search for the ring requested for a trade away from the Denver Nuggets and George Karl, he was traded to the New York Knicks, a move that never really materialized for Melo.
The 70-year-old coach spoke about Carmelo Anthony in an episode of Tiki & Tierney where he described his relationship with the Lakers' Small forward. They had spent 6 years together where they played in the post-season a total of 6 times and reached the Western Conference finals in 2010. George Karl said, " Carmelo Anthony was a ball hog and a sh***y defender in Denver"
George Karl didn't completely disregard Carmelo and did say good words about him but with a cost disregarding his defensive duties saying, "Melo was a great player for me. I can't deny that he turned this franchise in Denver around. It was him more than anybody else. He's a powerful player, but he's an individualist. And he likes to score more than he likes to play defense."
Also read: Revealed: The Jerami Grant trade offer that Pistons rejected from Lakers