Bam Adebayo is more than just a big man. He is a versatile star who can do it all for the Miami Heat. Since entering the league in 2017, he has shown his skills as a scorer, rebounder, defender, and playmaker. He has also earned his share of accolades, such as an NBA All-Star appearance, an NBA All-Defensive Second Team selection, and a gold medal at the 2020 Olympics.
But how much is Bam Adebayo worth in 2023? And what does he do with his money? In this article, we will explore his net worth, career earnings, personal life, and philanthropy.
Bam Adebayo's Net Worth in 2023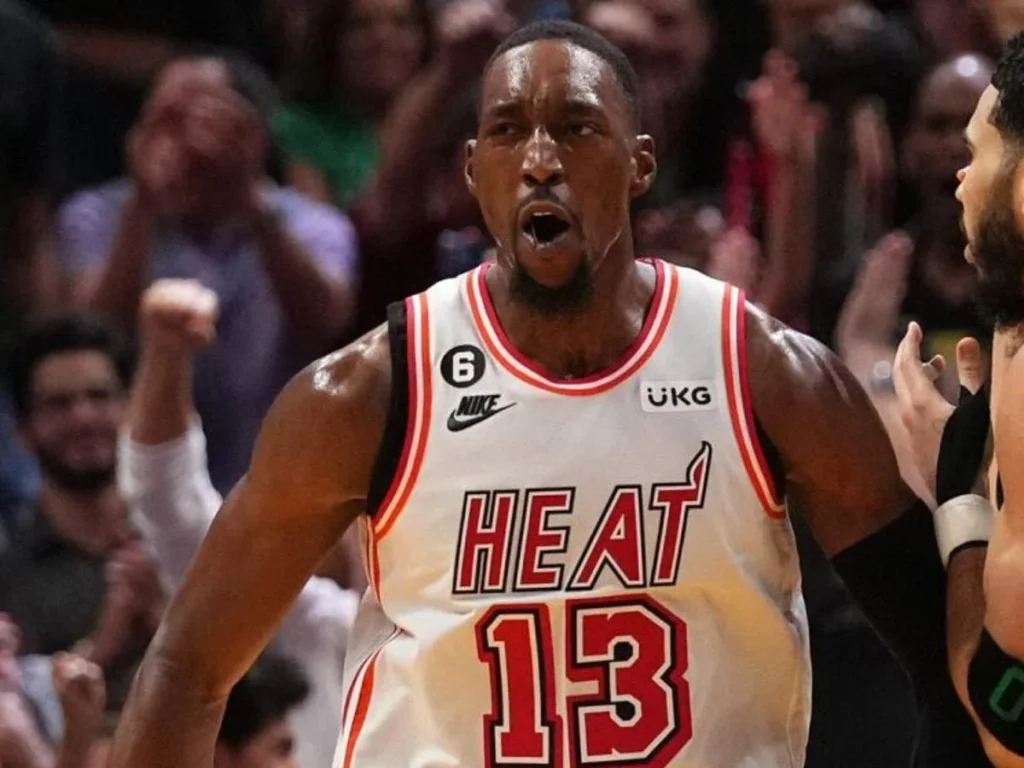 Bam Adebayo has built a fortune of $20 million as of May 2023, according to estimates based on his salary, endorsements, and investments.
The Miami Heat star earns most of his money from the five-year extension that he signed in 2020. The deal pays him an average of $32.6 million per year. His annual income will increase by about $3 million every year until 2026. Adebayo also has lucrative deals with several brands, such as Nike, Gatorade, Panini America, and BioSteel.
Adebayo doesn't just make a splash on the court, he also has a flair for fashion and business. He launched his own clothing line, BAMFAM, to showcase his style and personality. He's also savvy with his finances, working with a financial advisor to invest his money wisely and secure his future. He's bought several properties, including a Miami mansion and a home for his mom in North Carolina. "I'm blessed to be in this position and I don't take it for granted," Adebayo told Forbes. "I'm just trying to be smart with my money and take care of my family."
Also Read: Jimmy Butler Net Worth in 2023: How much is he worth?
Bam Adebayo's career highlights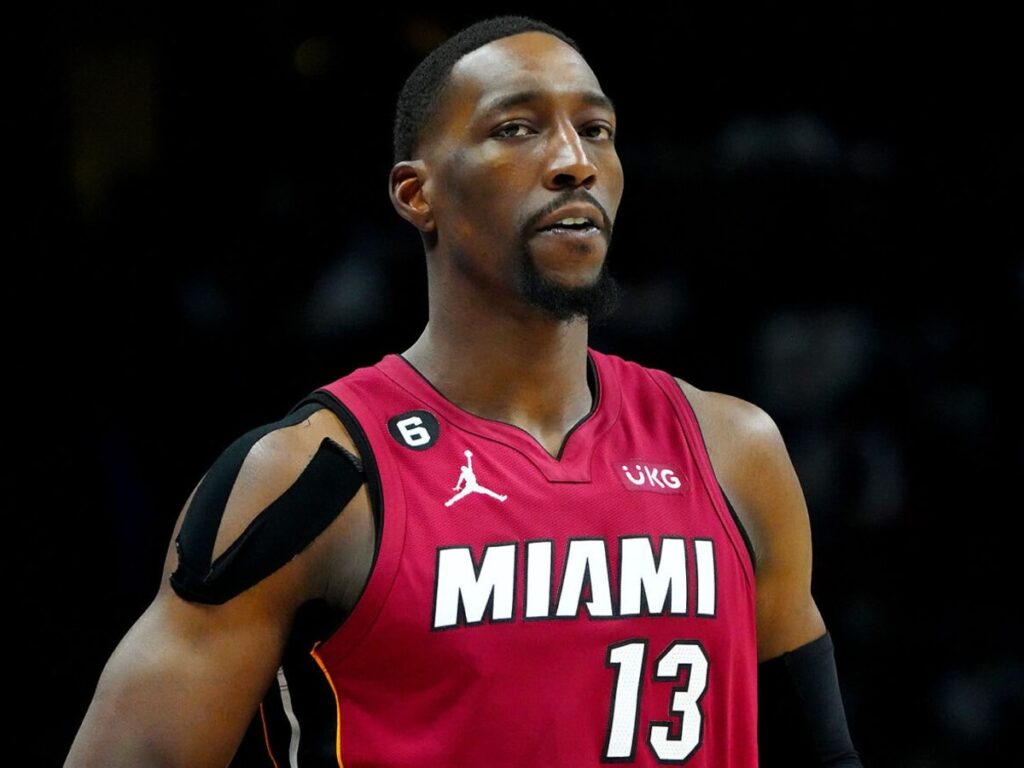 Bam Adebayo is a force to be reckoned with on the hardwood. He has been a beast since his days in North Carolina, where he put up monster numbers at Northside and High Point Christian Academy. He then took his talents to Kentucky, where he earned SEC accolades and posted solid stats in his lone season.
Miami Heat saw his upside and snagged him with the 14th pick in 2017. He hit the ground running, making an immediate impact in his debut. He also carried the Heat to the NBA Finals in 2020, where they came up short against the Lakers. He was rewarded for his breakout season with his first All-Star nod and All-Defensive selection. He has kept up his stellar play in 2022-23, leading the Heat to the Eastern Conference Finals where they are in a dogfight with the Celtics.
Bam Adebayo personal life and philanthropy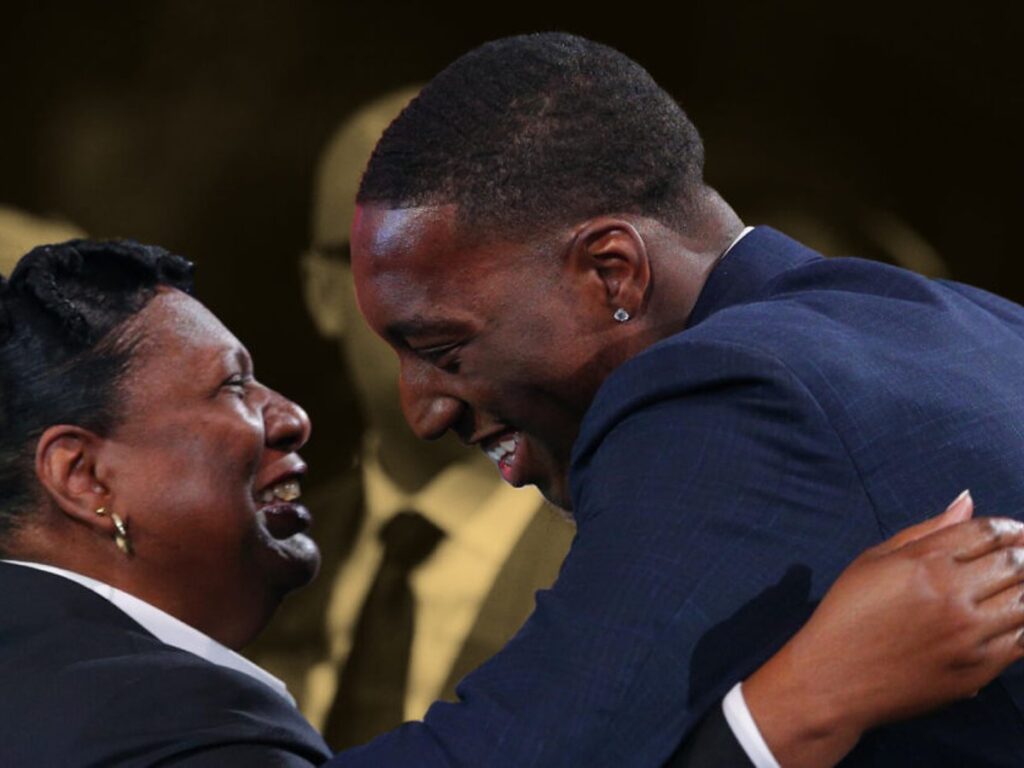 Bam Adebayo has a special bond with his mother, Marilyn Blount, who raised him on her own. She is his inspiration and his biggest fan. He showed his gratitude by surprising her with a new house on her 56th birthday in 2020.
He also has a heart for single mothers in his community who are facing hard times. He stepped up to help a woman who was about to lose her home due to the pandemic by covering her rent for a year. He also gave her home a makeover with new furniture and landscaping.
Adebayo is not one to share much about his personal life. He keeps his relationships and hobbies private. But he does connect with his fans on social media platforms like Instagram and Twitter, where he shares his career and passions.
Adebayo is one of the NBA's brightest stars and richest players. He has a net worth of $20 million as of May 2023 and makes $28.1 million per year from his deal with the Miami Heat. He has accomplished a lot in his career, such as making the NBA All-Star team twice, winning Olympic gold, and reaching the NBA Finals.
He is still young and has a lot more to achieve in basketball and beyond.
In Case You Missed: