Demar Derozan and Kyle Lowry reunited in the latest matchup of Chicago Bulls and Miami Heat as competitiors, but both the stars showed immense love to each other remembering their time as mates and bestfriends.

In the post game interview after Chicago Bulls 104-107 loss against Miami Heat when Demar Derozan was questioned by a reporter to share his bond with Kyle Lowry. Demar with a laugh replied to it with "No, I can't." taking a pause for some seconds and looking at the reporter's reaction he further added to it "If my mom had another son, it'd be Kyle. If his mom had another son, it'd be me. That's as simple as I can put it," he said. "That's how close we are."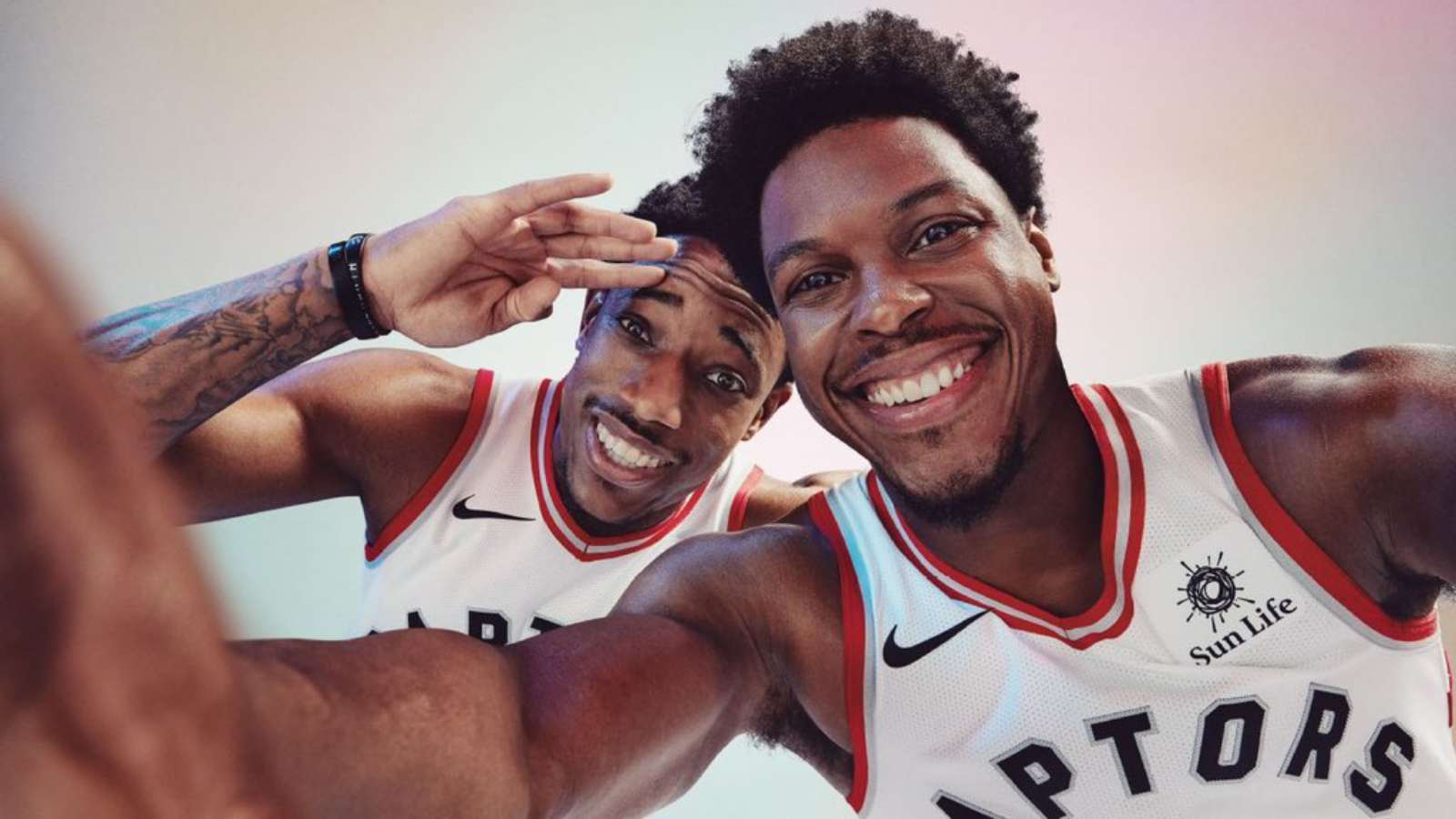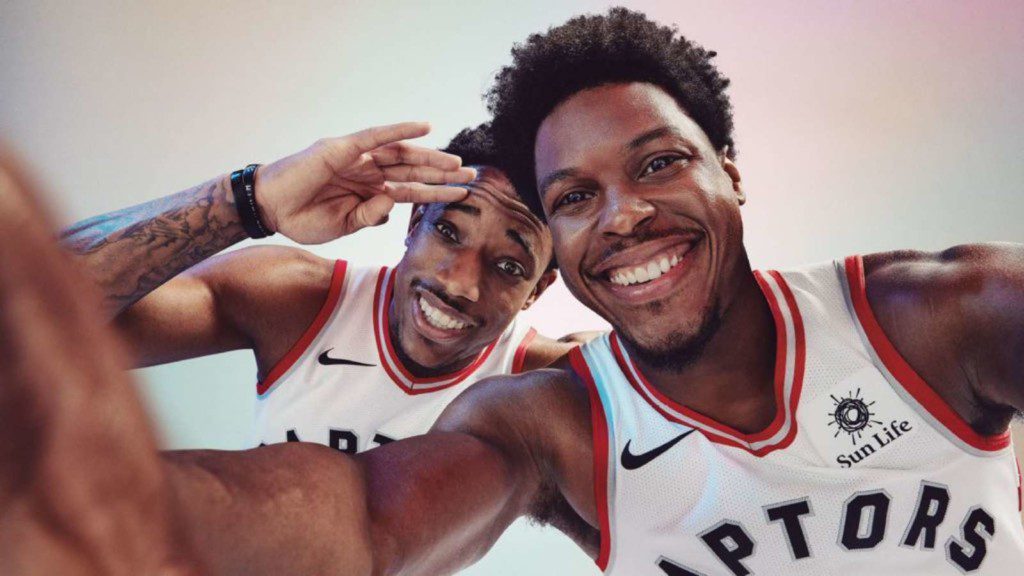 Sharing six seasons together at Toronto Raptors both the stars built a strong bond and connection between them both on and off the court which still stands. Despite the trade which seperated them by sending Demar Derozan to the San Antonio Spurs and leaving Kyle back at Toronto Raptors, Demar in his interview also shared that he and Kyle still talk everyday.
Also read:Watch: Fans at Staples Center boo Isaiah Stewart in Pistons vs…

This summer there were rumours regarding Kyle Lowry and Demar Derozan since both the all-stars were entering free agency and supposed to reunite at Los Angeles Lakers. In a recent interview it was stated that this was a done deal but just didn't work-out on time since Los Angeles Lakers ended up signing veterans and went low on cash.

Demar Derozan on him and Kyle Lowry as big brothers to each other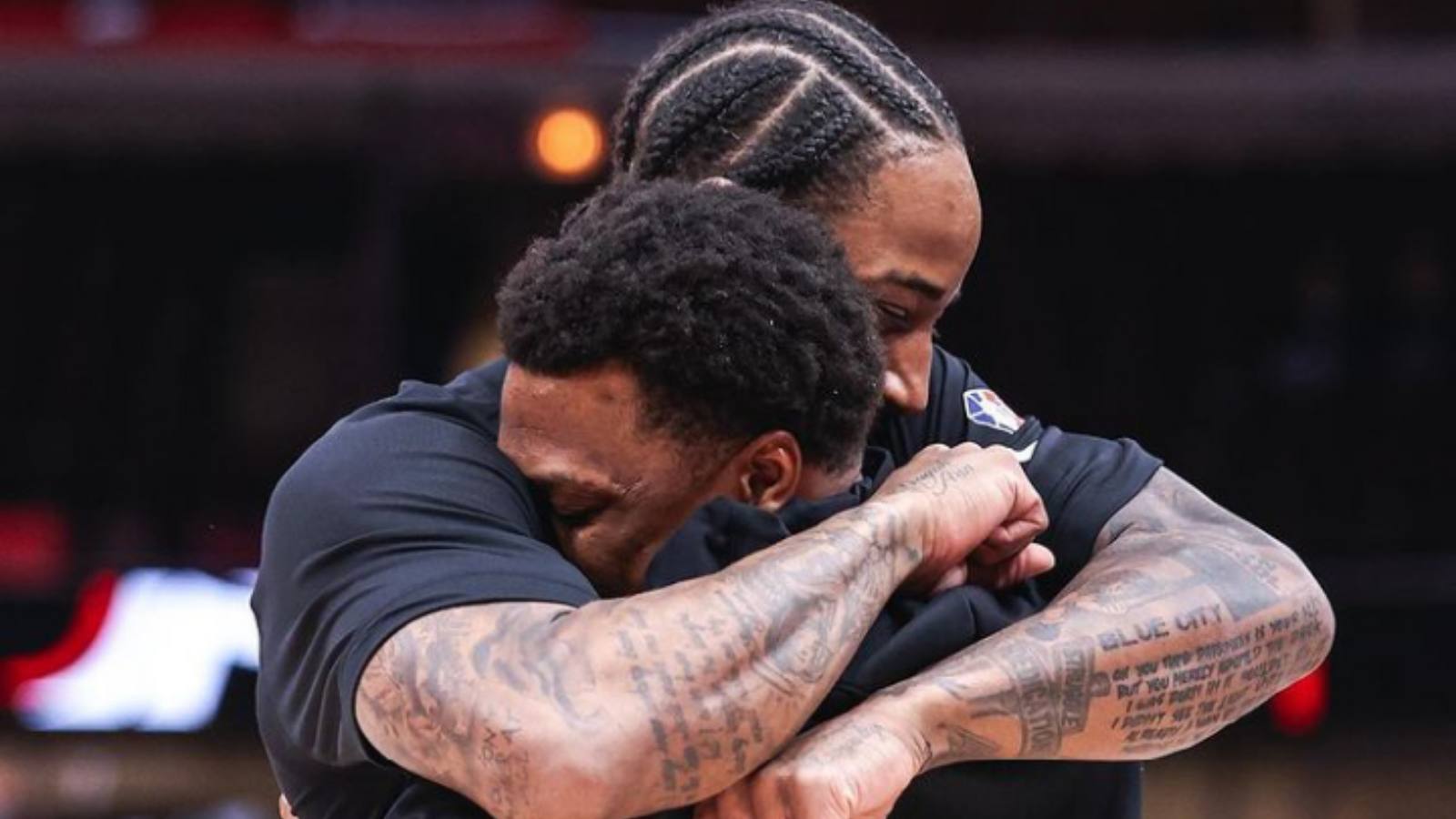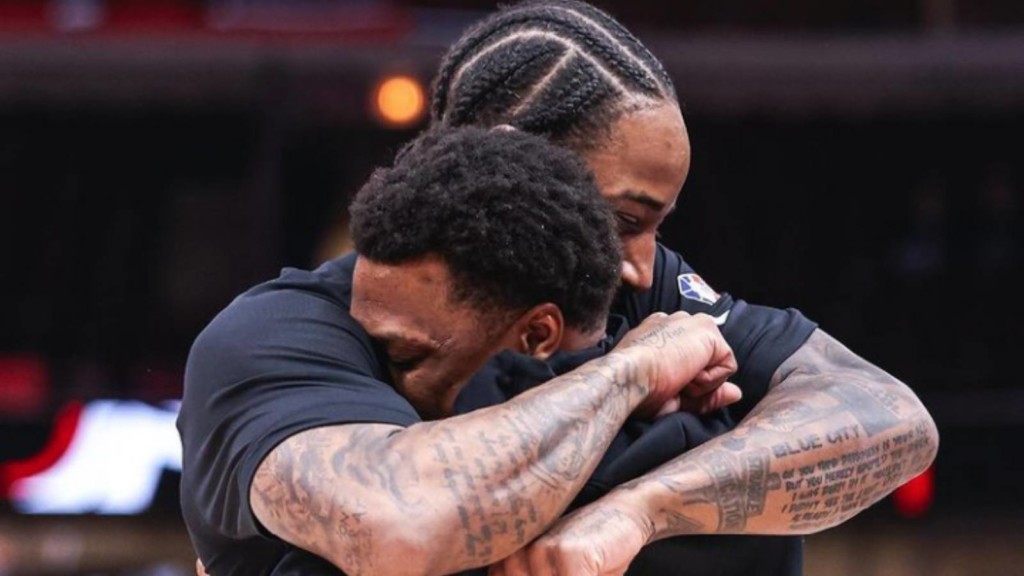 Demar Derozan showed his immense love for Kyle Lowry by relating him to if his mom had another son. But didn't limit it here he further added to it "He's like a big brother to me, and vice versa, I'm like a big brother to him, even though he's older, That's just my man."
Also read:Boston Celtics veteran Enes Kanter changes his last name to "Freedom"

Demar Derozan currently being a member of the National Basketball Association's MVP conversation while averaging 25.8 points per game, 5.2 rebounds per game and 4.8 assists per game. He received great complements by Kyle Lowry where Kyle also said that Demar is letting the league know he is still good at it.

Kyle also posted a Instagram story where he tagged Demar and showed his love with a post on their bond. Both the superstars are really like brothers as they were seen laughing around, having a moment during the pregame in their matchup and then went head to head against each other. We may find them reuniting together at any team in the near future since both the stars will again enter free agency after 3 years and that too together.