The 3-point specialist Stephen Curry has recently been slumpy in his daily business of hitting constant 3 pointers. Stephen Curry broke the all-time 3-point record of Ray Allen last month and dipped since then.
Curry hasn't been able to perform to the best of his 3-point abilities in the past many games, and his numbers are a testimony of how bad his performances have been, for example a 9-point game with 10% 3-point % and a 14-point game with 11.1% 3-point%, in back-to-back matches in the first half of this month, and we also remind you that these numbers aren't bad just for a player of Curry's caliber but any player for that matter.
Golden State Warriors Win 94-92 over Utah Jazz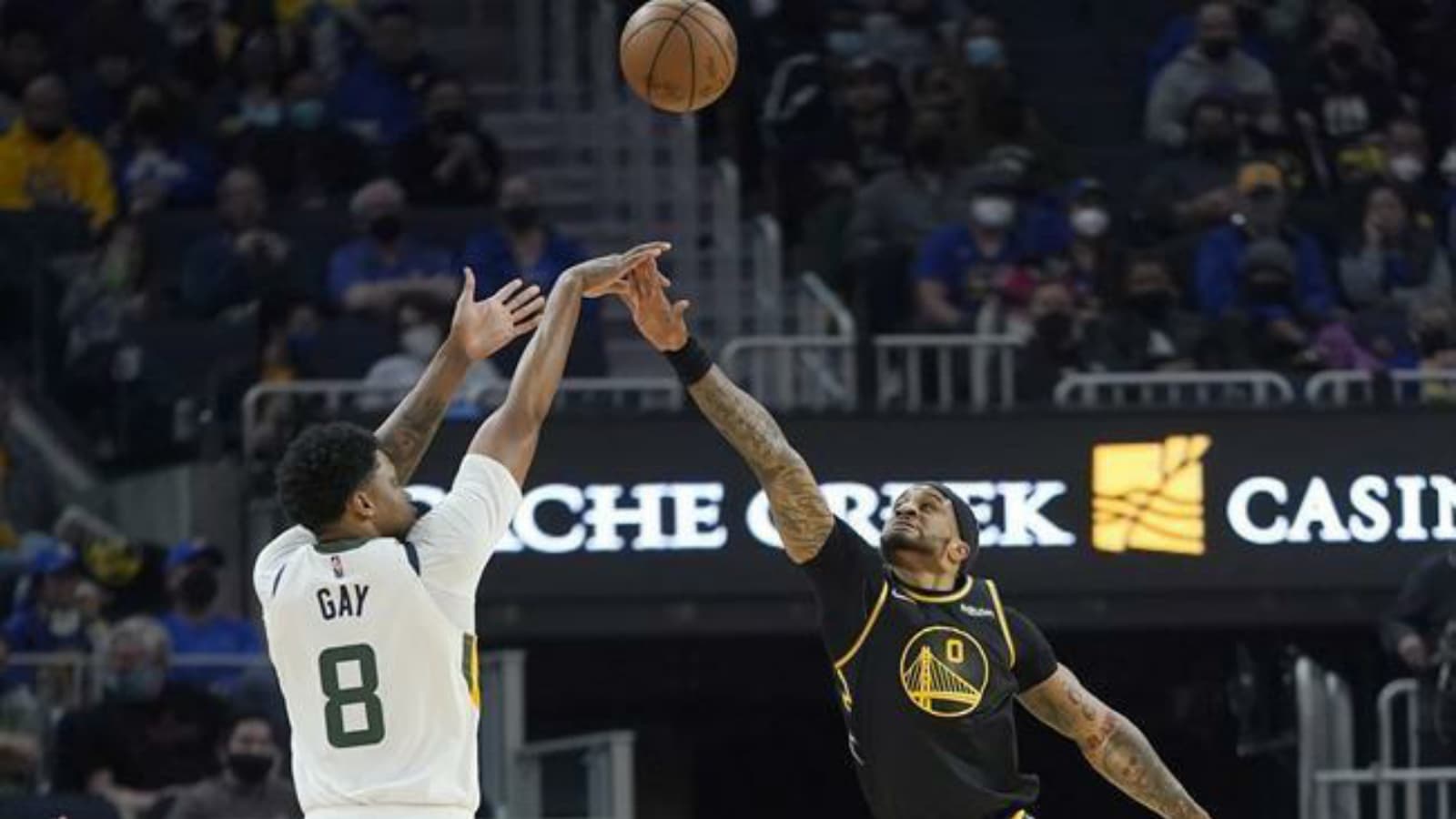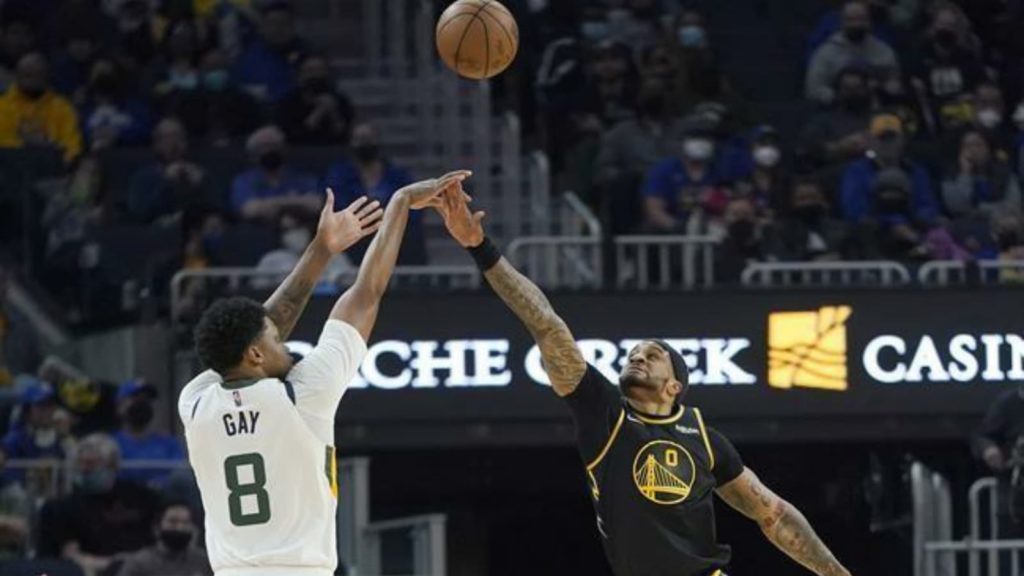 Despite the Warriors winning 94-92 over Jazz, the record-breaking performance by the "Baby Faced Assassin" will remain be a trademark effort to remind players how not to play. Even if this was a "bad day at the office" as many social media users pointed out, it must be remembered that the past few weeks at the office have been very bad and it isn't just about this day.
The Warriors were able to gain nothing from Stephen Curry's performance in the match, barely winning by a 2-point margin against a team like the Jazz who are 2-3 in the past 5 games.
Also Read: "Moves like Jagger!" Twitter reacts to Jordan Poole snatching away Jordan…
The warriors were missing both of their star players, Klay Thompson and Draymond Green while the Jazz's star Donovan Mitchell was down due to a concussion. With Curry struggling to score and the other major players missing, the Warriors barely managed to pull the win off.
Stephen Curry Breaks Astonishing Record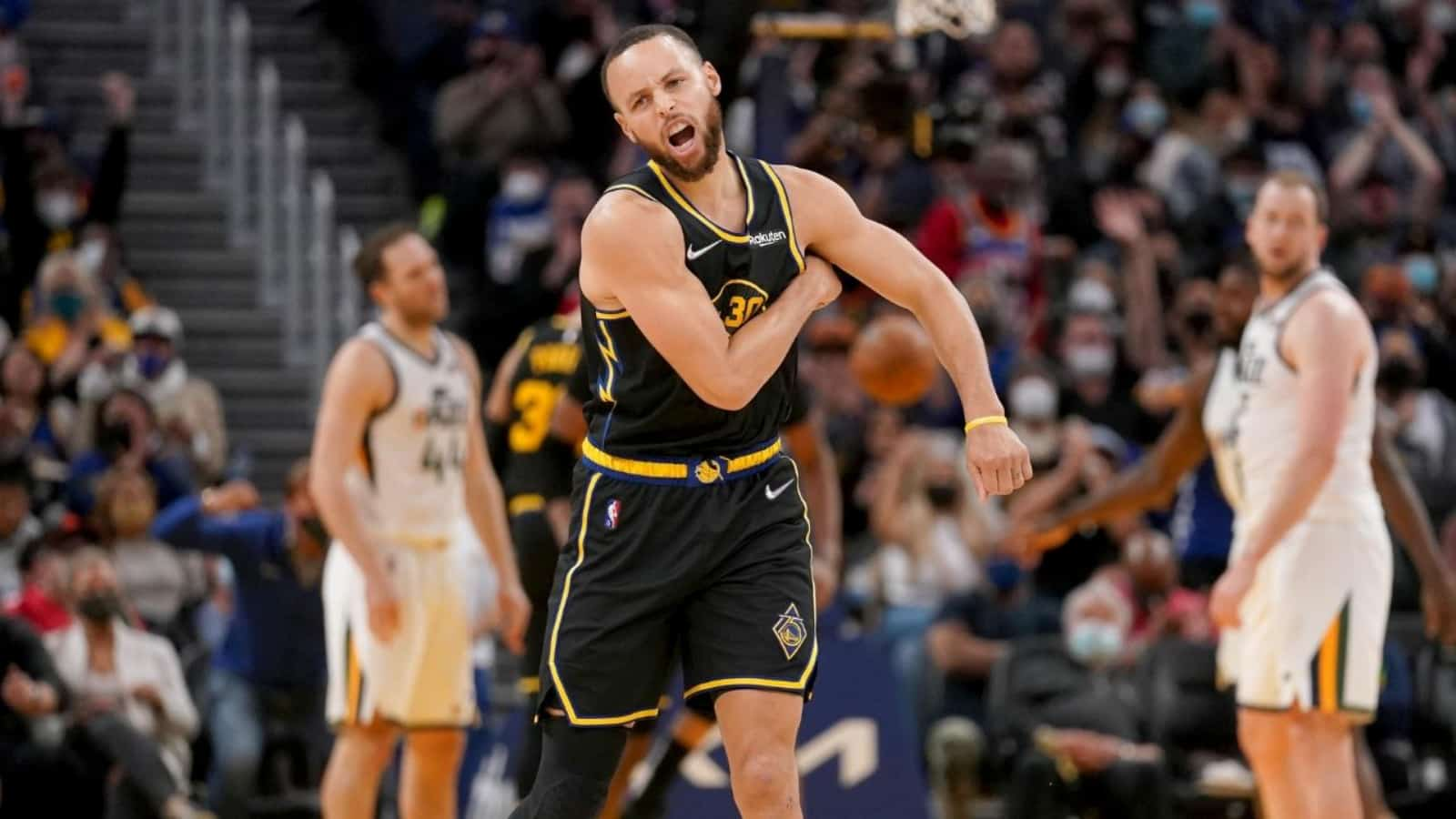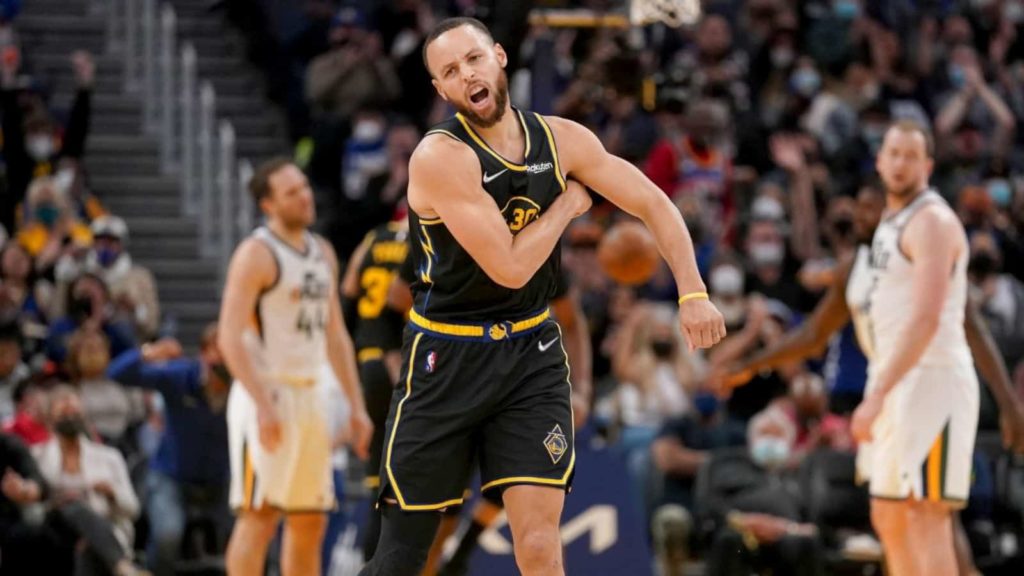 As stated before that Curry missed 12 attempted 3-pointers out of his 13 attempts, what is surprising is the fact that all the other players who achieved this feat lost their respective matches. For those wondering who these record breakers are:
James Harden (3times)
Mookie Baylock (in 1995)
Ray Allen (in 2001)
Jaylen Brown (in this season)
Curry struggled to score today, finishing 5 for 20 from field goals out of which 13 attempts were 3-pointers. Curry hasn't performed exceptionally well since the beginning of this year, since when his record has been 20.8 points on 29.9% from outside the 3-point line and 35.9% from the field goals.
All this drama happens right after Curry scored the buzzer beater against the Hornets granting his team the victory, which doesn't really seem like the right situation Curry would want to be in.
Now it is for us to wait and see how Curry manages to regain his form and tries to turn the tide around for himself and his team in the absence of their star players.
Twitter Reacts to The Record-Breaking Performance by Chef Curry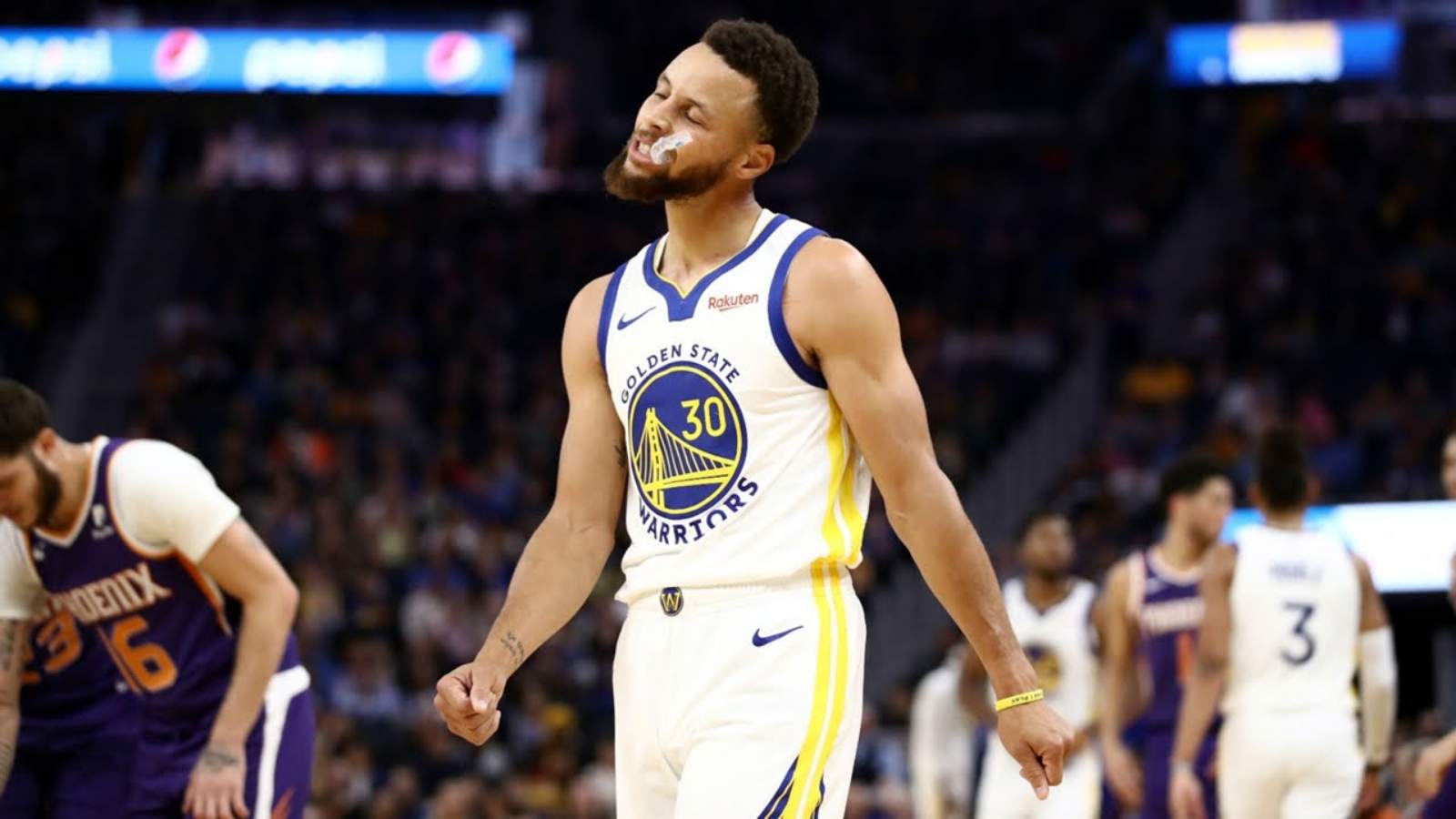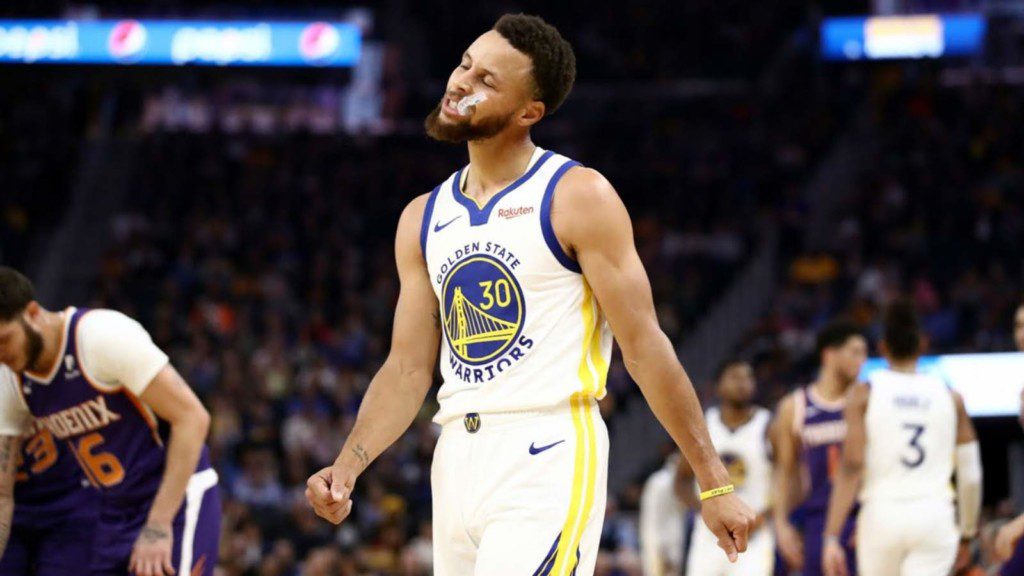 After today's record-breaking performance by Stephen curry where he missed 12 3-pointers, netizens were quick to react to Curry's performance, where his fans advocated this performance as a "bad day at the office" while others slammed curry and made memes out of him.
Have a look at a few of these below:
The memes after this bad performance by Curry don't seem to be stopping, but Curry definitely has to stop having such bad performances one after the after, specially after Curry broke the 3-Point record previously held by Ray Allen. This is bad not only for the his standards but for any player in the league, and if he wants the team to still be in contention for the championship, Curry will have to turn the tides around and develop a better strategy than this.
Until then, we will have to wait and see what Warriors do in their match against Mavericks next!
Also Read: Jayson Tatum creates a Unique Record with 50-point game against Wizards,…