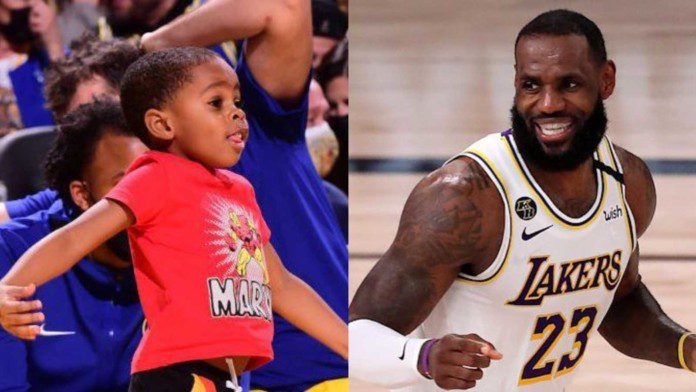 Draymond Green's son DJ is a good as his father at assisting people. The Golden State Warriors hosted the Sacramento Kings at the Chase Centre yesterday. The Warriors are cruising through this season. With a balanced roster that is putting in the efforts and skills that are required. Well, it's been a sight to pause and see for the dub nation.
The Warriors may not have the best numbers but they surely love what they do. With a score of 25-6, the Golden State sits at 2nd place of the Western Conference team rankings. Well, the Phoenix Suns and the Golden State Warriors are intermittently topping the list and it's just them that's doing it.
But in their previous met-up, the Warriors hired junior assistance who is melting hearts.
Also read: "I seriously believed that LeBron was going to make a MVP…
LeBron James loves Draymond Green's son DJ assisting the Warriors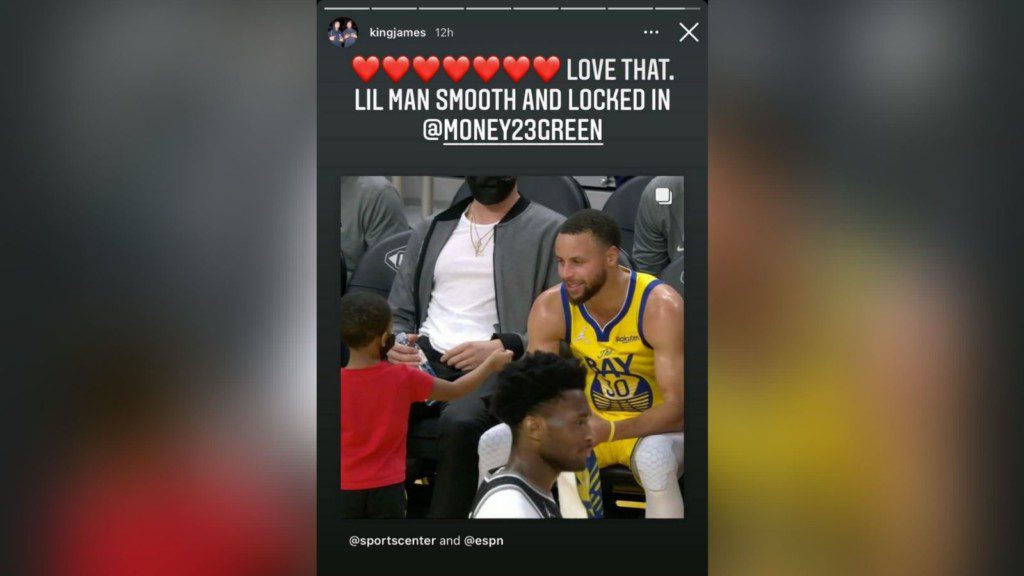 Green's son DJ has been regularly visiting the State Warriors game since, well, he was very small. The Golden State Warriors and the Sacramento Kings engaged in a battle that was mostly dominated by the Warriors.
From giving Stephen Curry the mask to giving encouraging high fives, the little guy kept assisting everyone left to right. And, seems like LeBron James' heart too just like everyone else melted with the adorable moment.
LeBron James took on Instagram to showcase his love. He wrote, "Love That. Lil Man smoothes and locked in." And he isn't wrong. The Lakers big man isn't wrong. DJ seems as good as his father at assisting Stephen Curry.
With Stephen Curry and Draymond Green absent against the Toronto Raptors the Warriors faced defeat but it was a thought-provoking one. The Warriors needed to see the reality to see where the roster stands, and if they can take the Warriors without their super wheels forward?
The Warriors were already having a blast against the Kings but Draymond Green's Son just took it a notch higher when the little guy started helping out the players.
Also read: "Simply Beautiful": Twitter reacts as Utah Jazz Dancer gets proposed mid-routine