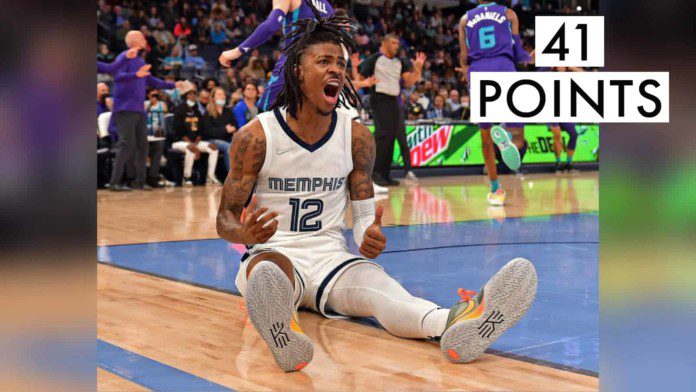 In the recent match-up of Los Angeles Lakers and Memphis Grizzlies at FedEx Forum, the Memphis Grizzlies strived back in fourth quarter winning the game as Ja Morant came up in clutch against the LeBron James led Los Angeles Lakers after a close contested and head to head match-up. The Los Angeles Lakers are currently ranked as the 7th seed in the western conference with the record of 17 wins and 18 looses and the Memphis Grizzlies are ranked as the 4th seed in the western conference with the record of 21 wins and 14 losses.
Ja Morant drafted second overall in the 2019 NBA draft by Memphis Grizzlies just in his third season in the league is leading the team with veteran like skills and is making a strong case for NBA's MVP award. After leading the Memphis Grizzlies to play-offs last year and entering elite clubs and breaking many unbelievable records while averaging 30.2 points, 3.2 Assists and 4.8 rebounds in a 5 game series, Ja Morant never really stopped and has continued his domination in the league.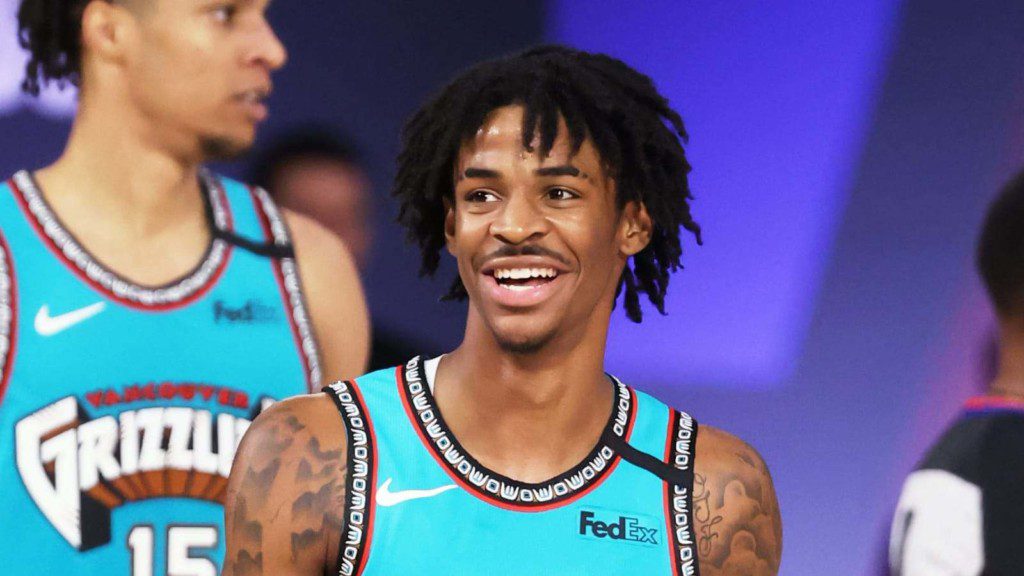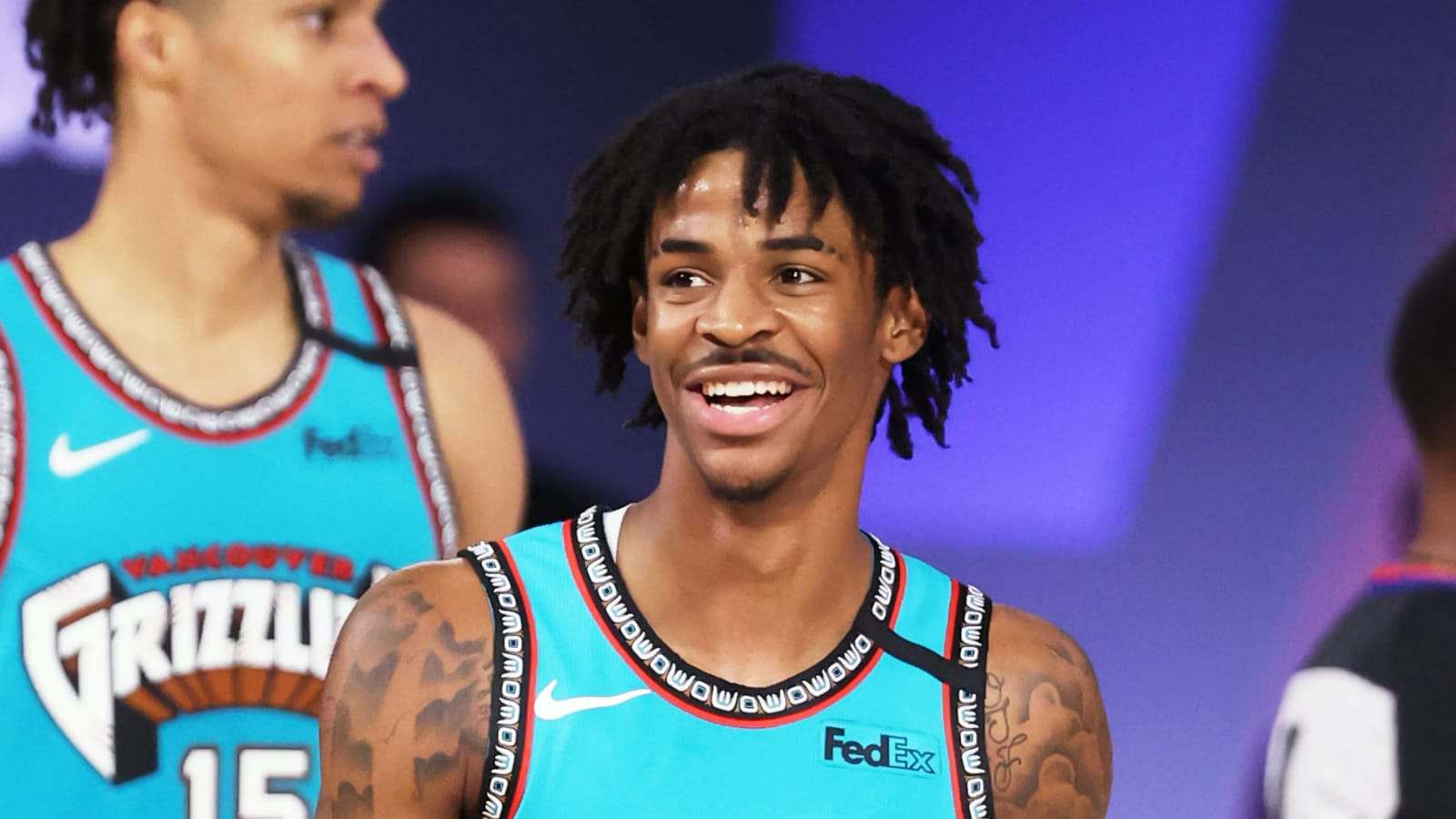 Ja Morant this season is averaging 23.7 points, 5.5 rebounds and 6.8 assists per game while carrying the Memphis Grizzlies across every team he can. In the recent match-up with Los Angeles Lakers, Ja Morant didn't hold back and came up in clutch while dropping 11 points in the fourth quarter and handing another loss to LeBron James and team. The 22 years old guard who was known for his explosiveness and gifting posters habit is now a great shooter too as Ja Morant had 18 points of his from downtown.
Also Read: "Stay ready cauz we may need your a*s, man": LeBron James..
Twitter reacts to Ja Morant's record breaking Magical performance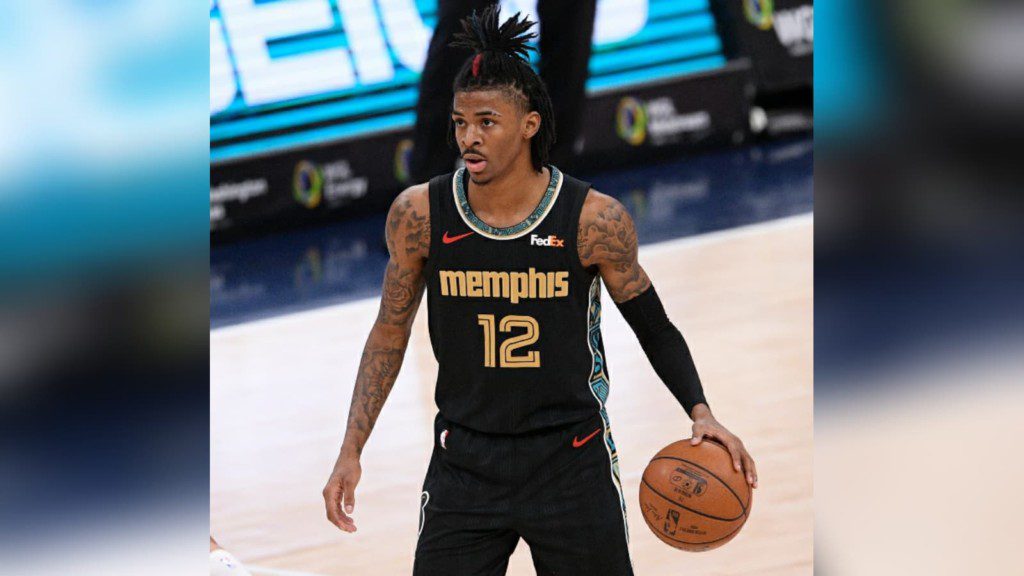 Ja Morant had 41 points, 10 rebounds, 2 assists, 2 steals and 2 blocks when the final whistle was called as Memphis Grizzlies defeated Los Angeles Lakers with 5 points. This game was Ja Morant's third 40 point game which makes him stand on top with the most 40 plus points games recorded as a Grizzlie since no other player in franchise history has ever recorded more than 2 such games.
Ja Morant also made career high 6 out of 7 attempted three pointers which came up big for Memphis Grizzlies to close and turn in the 10 points lead Los Angeles Lakers had late in the third quarter. Not limiting him self to just a offensive threat, Ja also had some big time steals and blocks in the game while locking up on defence giving some hard time to players like Russell Westbrook, LeBron James and Carmelo Anthony.
This performance by Ja Morant which resulted in a comeback for Memphis has fans go crazy and call him out as the MVP not only on Twitter but also at FedEx Forum as watching the young guard come up in clutch the crowd chanted "MVP" on their toes for him. Ja Morant is been congratulated and praise for achieving this new milestone of his and fans around the globe are posting their crazy reactions for the performance everyone admired. Find some of many such reactions below:
Also Read: "In the End, the game will tell you" – LeBron James…