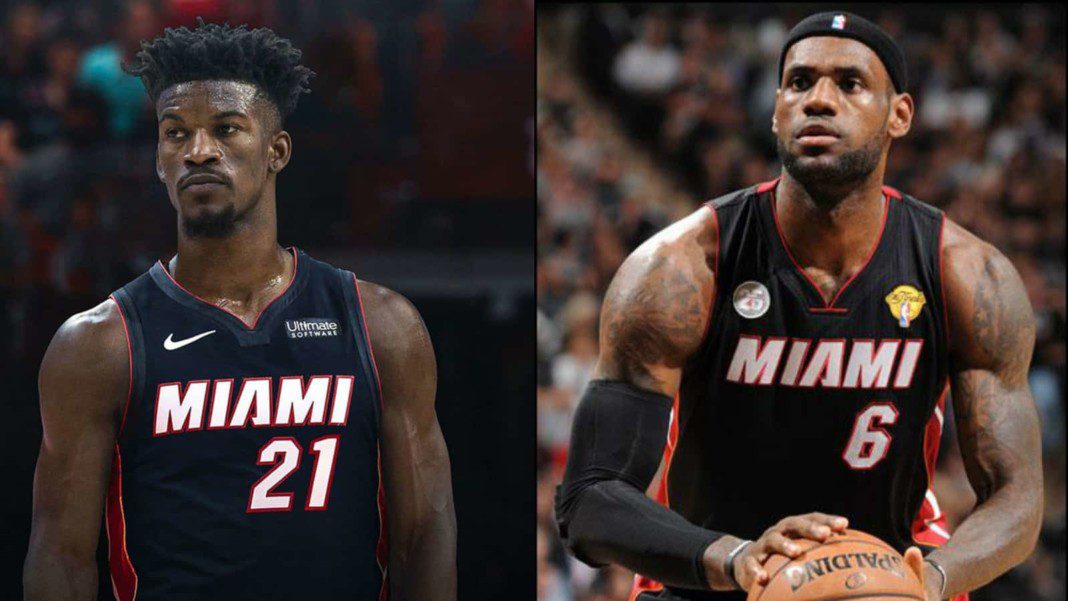 Jimmy Butler has been heating the floors with big numbers after he comeback after an injury. Butler was recruited by the Miami Heat back in 2019, and since then the tables have turned for the Heats.
The post-LeBron James era was too much for the Heats as they lost their eminent plays and scorers but seems like Jimmy Butler has very finely molded himself as the franchise's lead scorer. Back in February this year, Jimmy became the 1st Heat player in the franchise's history to have a triple-double in consecutive games. And, he has leveled LeBron's record.
Jimmy Butler equals LeBron James' Heats Record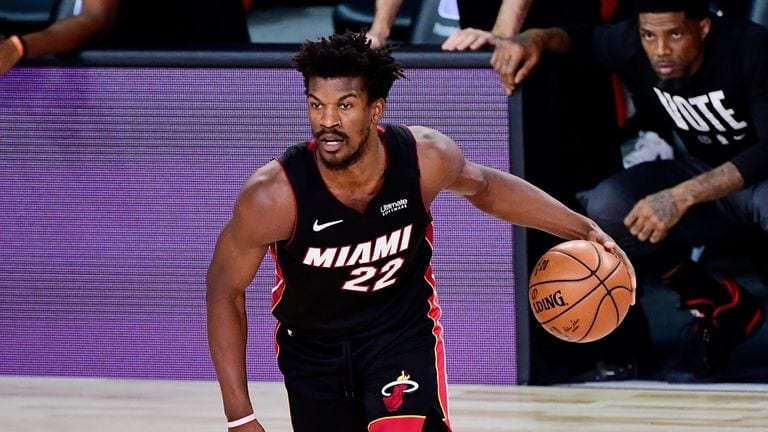 The Miami Heat squared off against the New Orleans Pelicans in their previous match-up. With a score of 10-5, the Heats are currently 4th in the Eastern Conference. They defeated the Pelicans by 79-70. Even though the match was very low-scoring still Jimmy managed to have a 30 point-triple double and level out with LeBron James' record. He scored 31 points with 10 rebounds and 10 assists. P.J Tucker also had an amazing game of 19 points, 3 rebounds, and 5 assists.
In the post-match conference, JimmyButler seems to offer his thanks to his teammates for performing so well even after a rough start. He told the reporters,      
"All in all, we got the win. We got the dub. We didn't start off the way we wanted to start off. I thought that we thought that, you know, this was going to be handed to us, but we corrected it and played the way we were supposed to play."
This was Heat's 3rd Consecutive win after they faced a 5 game losing streak. The Heats have managed to pull themselves out of the slump and we can only wish them luck for their next upcoming matches. The Miami Heat are scheduled to face off the Washington Wizards in Tonight's game.  
Also read: Watch: Scottie Pippen gets exasperated by a reporter after being nagged…
Also read: LA Lakers Call out Officiating of Anthony Davis during Lakers vs…