The Chicago Bulls legend Scottie Pippen is once in a controversy that revolves around the NBA legend Michael Jordan. Back in the 1990s, the Bulls dominated the league. Any team facing them may have already accepted their defeat. Scottie Pippen and Michael Jordan were the two who led the Chicago Bulls to a 6 time NBA Championship.
Possessing immensely amazing chemistry and understanding they formed the best duo in the League's history but the things were not the same off the court.
Scottie Pippen gets annoyed by too many Michael Jordan questions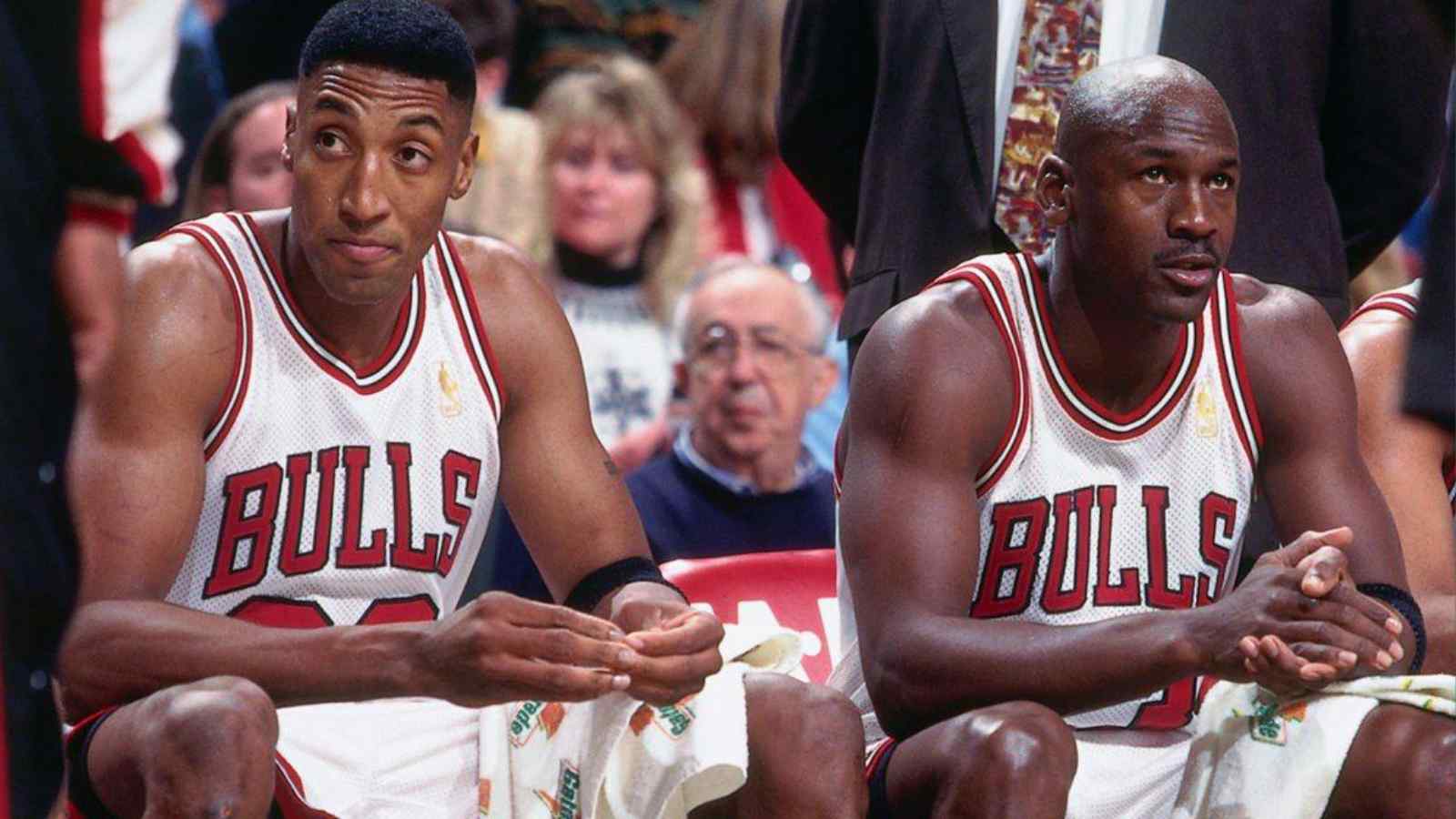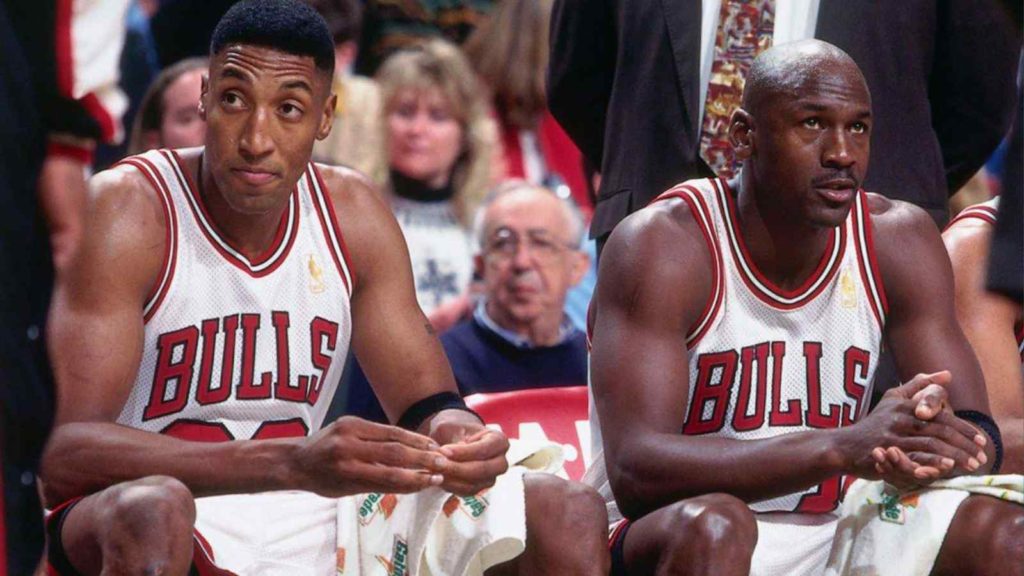 Unlike their great chemistry on the court, Scottie Pippen and Jordan didn't really share a bond other than just teammates. Earlier this year, Pippen stated that Jordan didn't really dominate the court. In an interview, he is seen stating,
He never really dominated the game on the court where people just saw him being so dominant like they did with Shaq as they did with Steph."
Seems like things aren't very straight between the former teammates. Pippen released his new memoir, Unguarded and, has been promoting it on different media platforms. In his recent interview with  Pat Tomasulo of WGN-TV,  the NBA Legend lost his cool when Pat kept questioning him with Michael Jordan.
"You're really making this a Michael interview," said Pippen. Pippen was there to promote his new book and to answer questions concerning the book and the Chicago Bulls' past grandeur but the reporter was adamant over making it only about Michael Jordan.
Scottie further added, "I kind of gave in and thought maybe if I answered it with your first thing that you would maybe talk about the book, but this really shouldn't be about Michael. My book is really about the story of the greatest basketball team of all time and not only that, the greatest era of basketball of all time, and I felt like that that was led by me, but the whole story of the great Bulls team is told around Michael Jordan. I didn't know that in the early '80s when I came there because that wasn't the story that was being told."
Pippen has confessed not liking how he was portrayed in Jordan's The Last Dance, so he wrote his side of the story in his book. They might now have the best relationship but that didn't restrict them from being the best two players of all the time in the NBA.
Also Read: Pelicans News: Zion Williamson more eager to return after Josh Hart's…
Also read: Watch: Russell Westbrook embarrasses himself with yet another Shaqtin' moment in…