Joel Embiid drops a blasting performance on a road game against the Charlotte Hornets on Monday. The Philadelphia 76ers were severely troubled by the young energy of the Hornets but thanks to the big man, they managed to stay afloat.
This season has started with controversies for the Philadelphia 76ers. Their All-star player Ben Simmons has received a plethora of hatred for his unprofessional decision. But still, the Sixers roster has kept themselves steady, and are continuing with the season with all they have. Looking at the stats, the Philadelphia 76ers are doing less than what they were expected. With a score of 13-11, they are at the 7th position in the Eastern Conference.
Yesterday's meet-up with the young Charlotte Hornets could have taken a worse turn considering how well the Hornets performed against the defending champions Milwaukee Bucks on Wednesday. The Hornets were exceptional in their form and the praises were just pouring in from all the directions. But good for the Philadelphia 76ers that they have Joel Embiid on their roster.
Joel Embiid launches a blitz against the Charlotte Hornets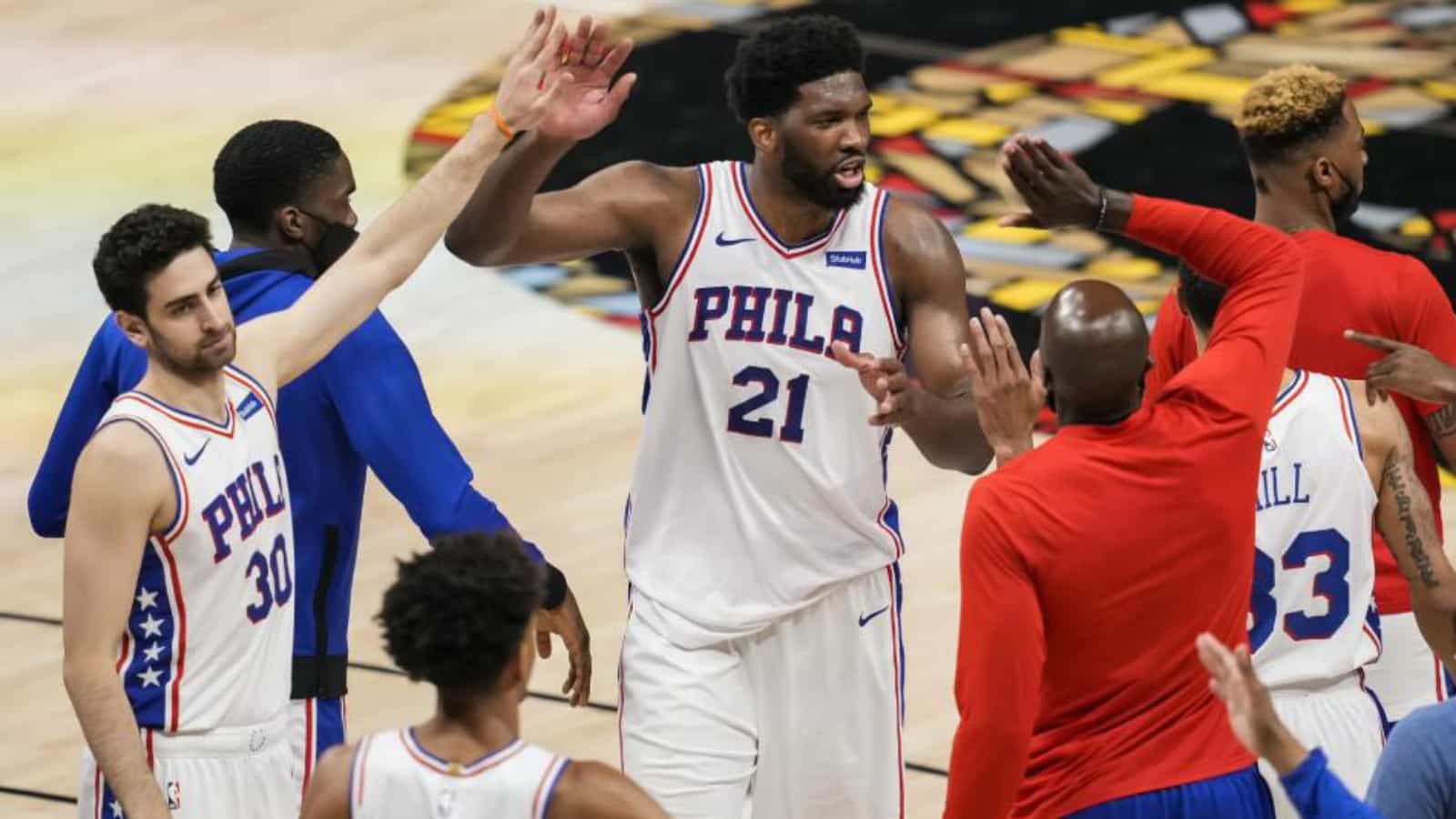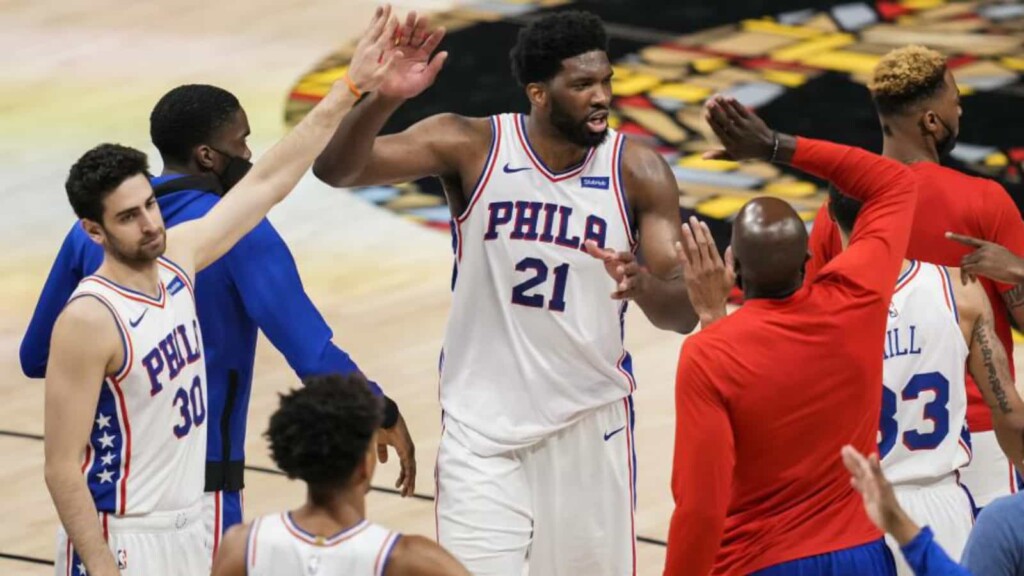 The Charlotte Hornets kept their recently acquired pace and drew a lead of 9 points in the first quarter. The Sixers reverted back in the second quarter by scoring the double of Hornets and took the score to 67-62; leading by 5. Both the teams were at it.
The Hornets were without LaMelo Ball and Terry Rozier and still managed to corner the Philadelphia 76ers but thanks to Joel Embiid the Sixers were able to get an edge over them.
Joel Embiid registered this season's highest-scoring match with 43 points, 15 rebounds, and 7assists. By constantly dropping baskets and taking up rebounds he was able to push the game into Over-Time and from there on led the Philadelphia 76ers to victory by 127-124. When he was needed, he stood up and took the challenge head one. His teammate Tobias Harris was seen praising Joel in his post-match interview. He said, "He's dominant. The way that he impacts the game offensively, he's a shotmaker. He's the guy that we go to when we need a bucket and he delivers for us."
Tobias Harris also played a crucial role in acquiring victory for the Philadelphia 76ers. He dropped 21 points, 11 rebounds, and 4 rebounds against the Charlotte Hornets in his 41 minutes on the court.
The Philly Fans are quite impressed by the 27-year-old and took on Twitter to congratulate the man of the moment.
Also read: Twitter reacts to Memphis Grizzlies winning their 5th consecutive game without..
Alo read: NBA Fans on Twitter Troll Zion Williamson After Insane Weight Gain…