Damian Lillard is an NBA superstar and one of the most prolific three-point shooters and scorers the league has ever seen. Lillard is among the top three active players with the most threes made in the history of the NBA, only behind Stephen Curry and James Harden. Dame is known for his scoring outbursts and has amassed a staggering 55 40+ point games in his career, including a 71-point game in 2023.
Dame ranks amongst the top 20 players in NBA history for most 40+ point games, and at 32, he has shown he still has a lot to come. He amassed 15 40+ point games in 2022/23 alone despite being on a losing Portland Trailblazers team. Lillard got his first 40+ point game in 2014 against the Sacramento Kings, and that was his only one of the entire season.
Lillard's most productive season in terms of 40+ point games has been in 2023, as he is averaging a career-high 32.2 points per game, and it is only the second time ever in his career that he is averaging 30+ points per game. Lillard's 40-point explosions do not stop in the playoffs, as Dame has four 40+ point playoff games in his career, with his first coming in 2016.
Also Read: What happened to Paul George? Reason why the Clippers superstar is not playing against the Bulls tonight
Damian Lillard's most iconic 40-point performances over his career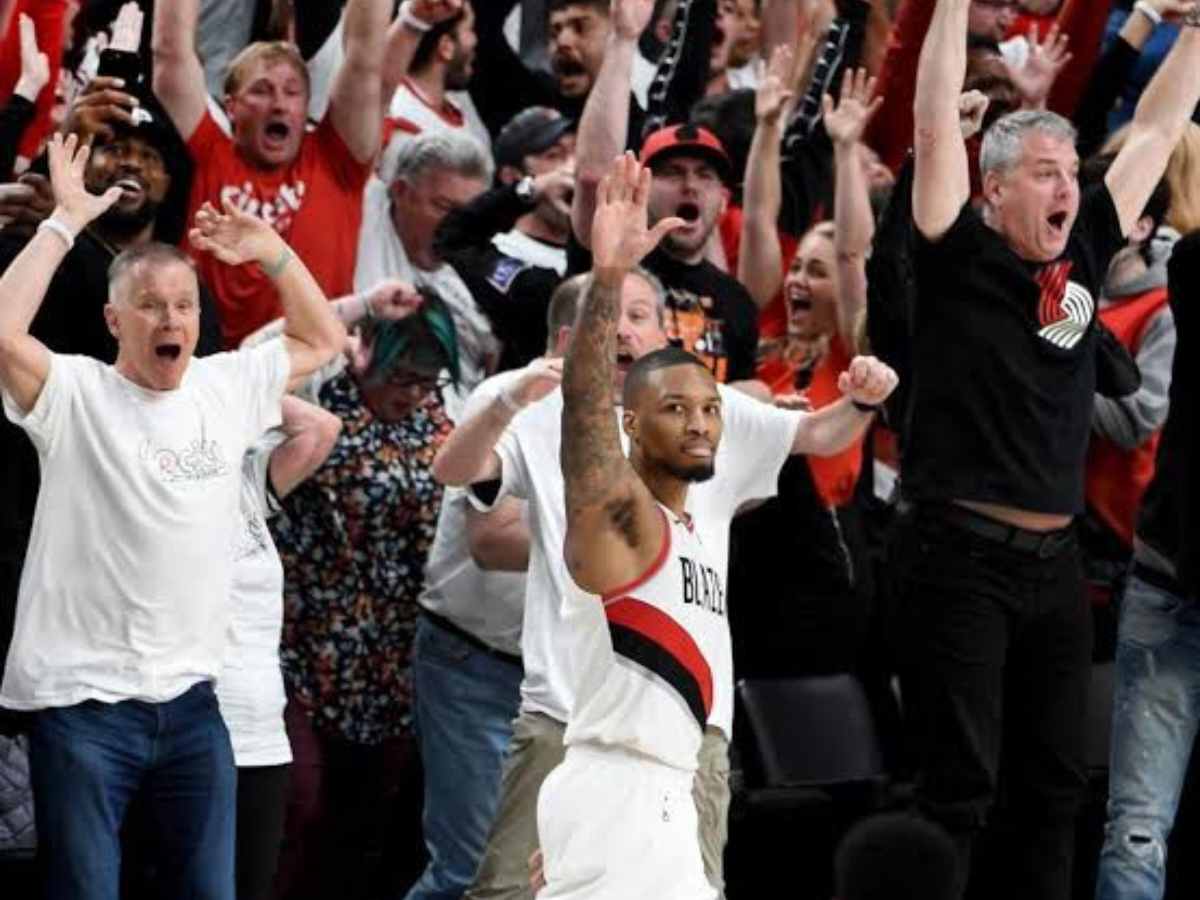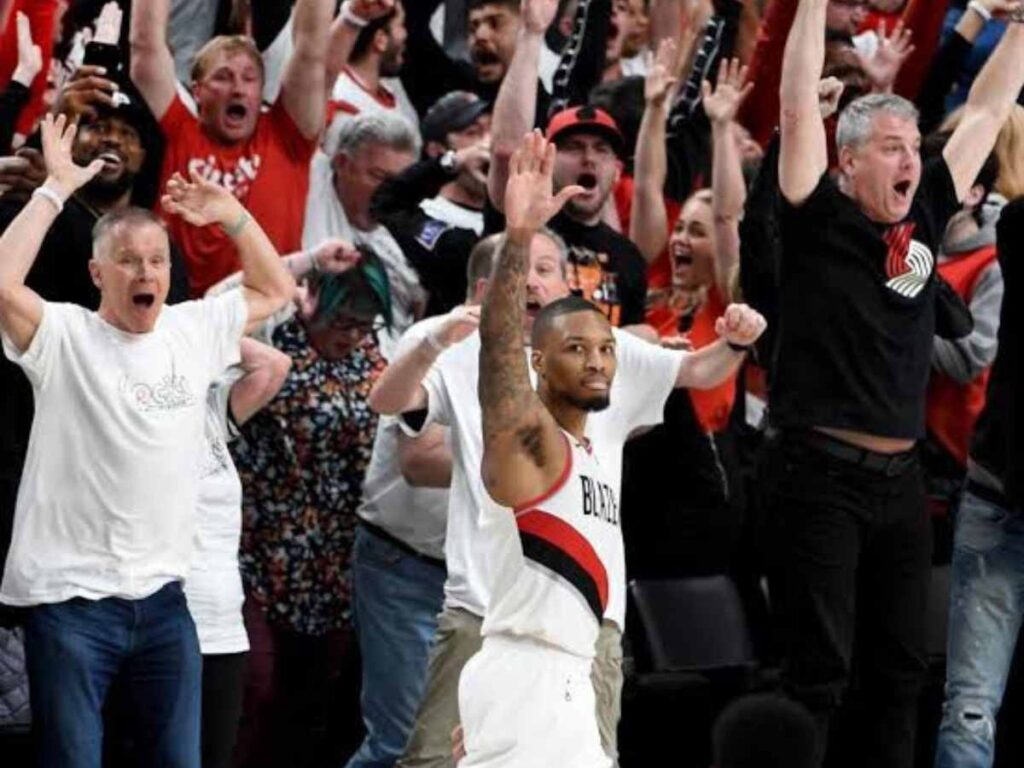 Lillard has a catalog of classics when it comes to 40+ point games, but there are some which take the cake. His most memorable one came in the 2019 playoffs against the Oklahoma City Thunder 2019. Lillard scored his first-ever playoff 50-point game that night and got to 50 with a long-range step-back buzzer-beater to win the series.
Lillard famously waved goodbye to the Thunder after that shot in what is an iconic image in NBA history. Dame, however, has only sometimes seen success while dropping a 40-bomb in the playoffs. In 2021 Lillard scored two 40+ point games in the same series against the Denver Nuggets. However, the Trail Blazers lost both games, and one of them saw Dame score 55 in a double OT loss.
After a disappointing time in Portland, Lillard will not be making the playoffs in 2023. Dame has dropped hints that he might be interested in a move if the organization cannot support him. Lillard is among the top 15 players for 40-point games in a losing cause. The Blazers will have to act quickly if they want to keep their scoring superstar in 2024.
In case you missed it:
"They are a disaster!" Skip Bayless professes the Mavs will not make the Play-In despite having Luka Doncic and Kyrie Irving on the team
Michael Jordan vs LeBron James: Who is richer?
Do follow us on Google News | Facebook | Instagram | Twitter