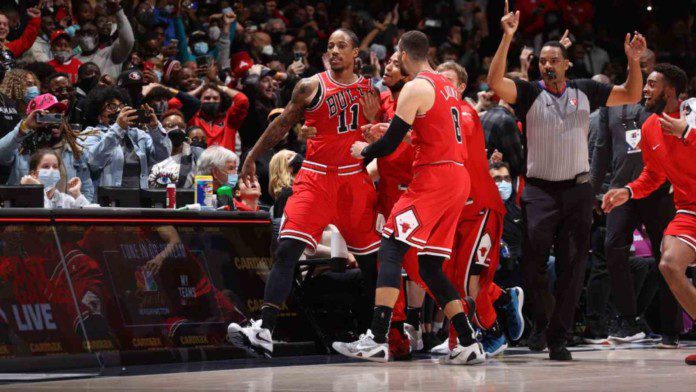 DeMar DeRozan hit his 2nd Buzzer-beater on his 2nd straight night in the game against the Washington Wizards. DeRozan won the game for the Chicago Bulls 120-119 by hitting a corner three-pointer at the buzzer.
In the previous game against the Indiana Pacers just yesterday, DeRozan hit a buzzer-beater for the win from the top of the key. With this, DeRozan has to his name a unique record of hitting buzzer-beaters on two straight nights. No one had done it before in the history of the NBA.
Also read: "The only people who don't like him want to be him"-…
DeRozan is being hailed as the '4th Quarter King' for a reason. His 4th Quarter stats have been incredible. DeRozan leads the league in 4th Quarter points this season. He has scored 241 points in the 30 4th-quarters. He also leads the league in field goals made in the 4th quarter with 85. Not only the totals, but DeRozan is also leading the league in points per game in the 4th quarters with 8 PPG, shooting at 53.1% from the field and 53.8% from the three-point line.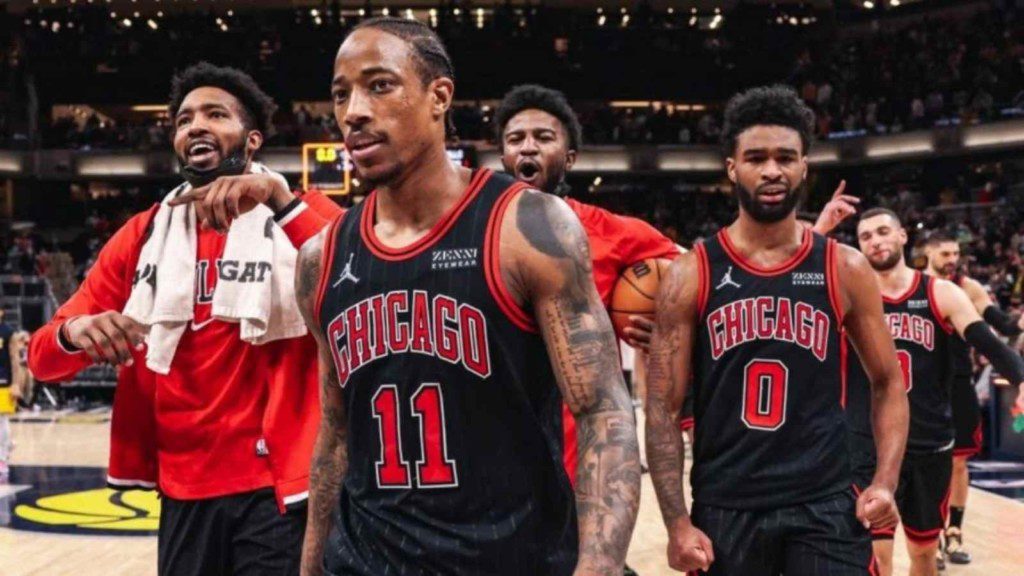 These numbers become more impressive when looking at his clutch stats. DeRozan has 67 clutch points this season (2nd most after Joel Embiid) in 17 games. In those games, he is shooting 55% from the field, 96% from the free-throw line and 100% from three-point range. 
Also read: 10 times Shaquille O'Neal was Extravagant in his filthy rich life
Willing to step up whenever that moment is called for: DeMar DeRozan
DeMar DeRozan in a post-game interview told how special a moment it was to him to be able to win the game for his team.
He quoted – "Just to hear the word 'buzzer beater' in general is amazing, especially when you do it on the road. I don't know if I am dreaming [or] if it is real right now. But [you know], some days, you work your b*tt off and you understand when you are in those positions, trying to capitalise on them in the best way you can because you have games where you miss some. But willing to step up whenever that moment is called for, you are ready for it because that is all you can do."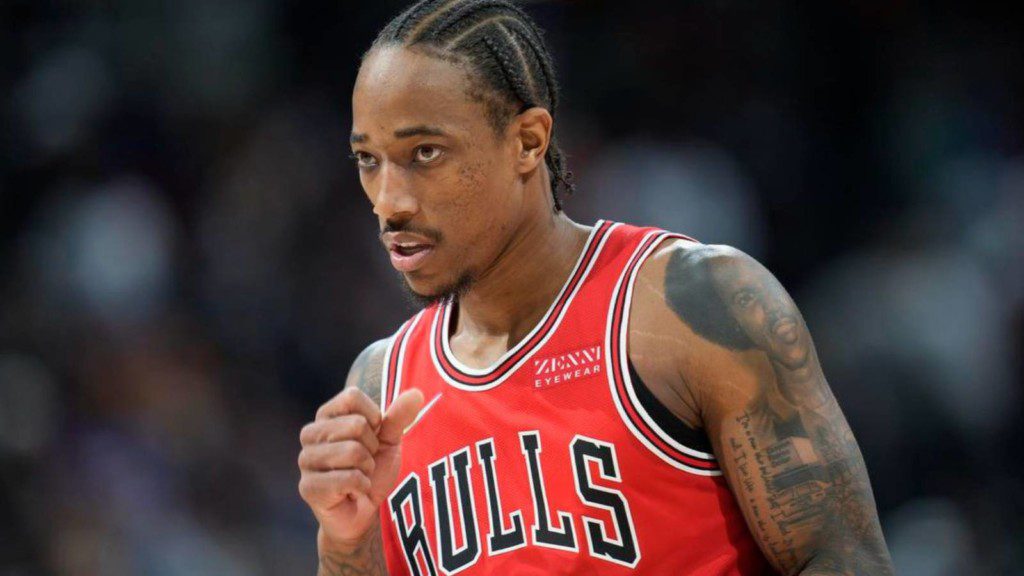 The Chicago Bulls are now the best team in the Eastern Conference with a 24-10 record, dethroning the 23-11 Brooklyn Nets. Chicago Bulls will next host the Orlando Magic on Monday.
Also read: LeBron James joins Michael Jordan in the legendary old man list…