The Milwaukee Bucks vs Brooklyn Nets encounter proved to live up to its true hype as the defending champions edged past the resilient opposition in OT. With Giannis Antetokounmpo once again leading the charge in this latest clash between these two teams, history seemed to have repeated itself, as Kevin Durant missed a game-winning shot. This time around though, he had Kyrie Irving on his side.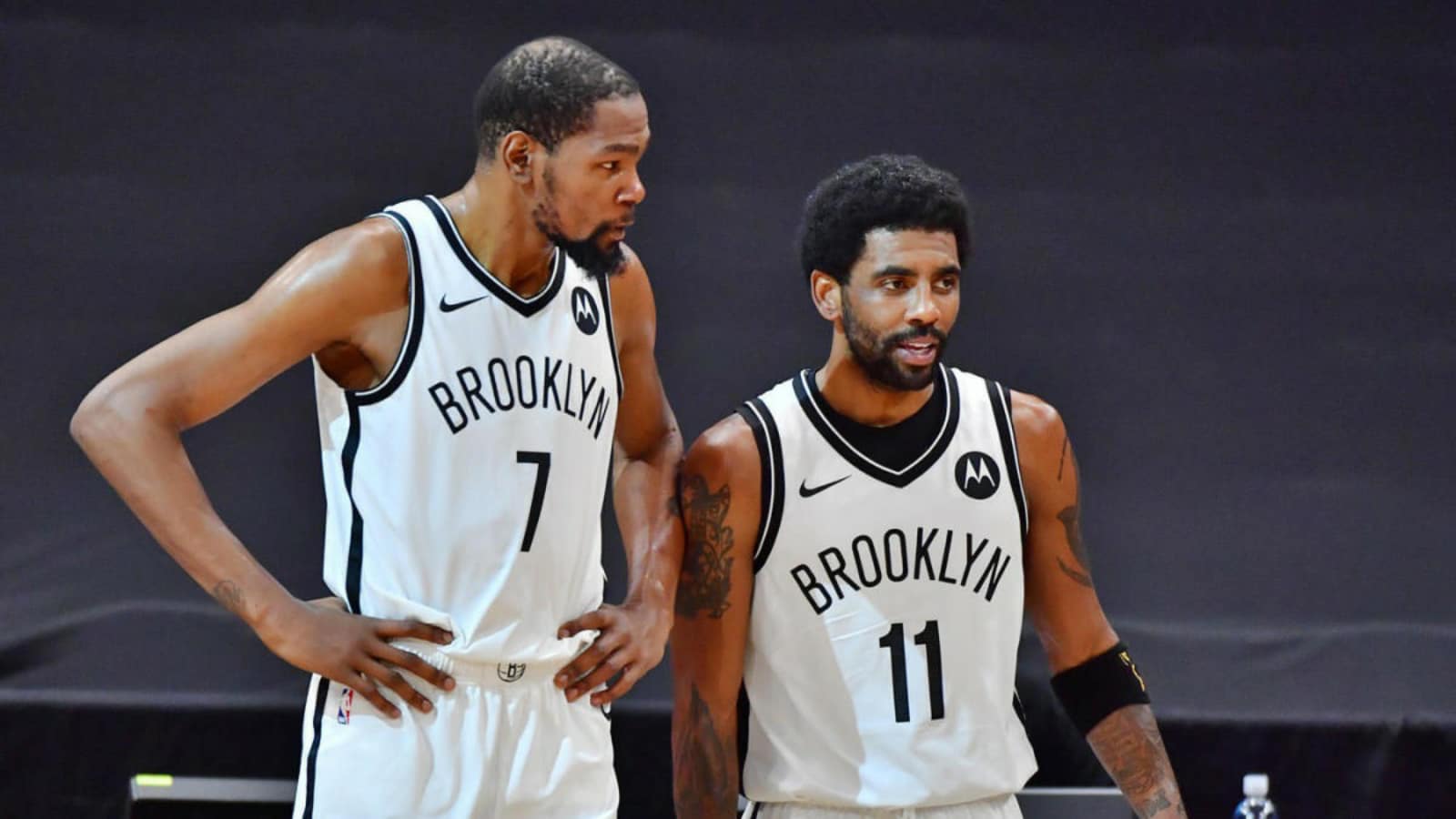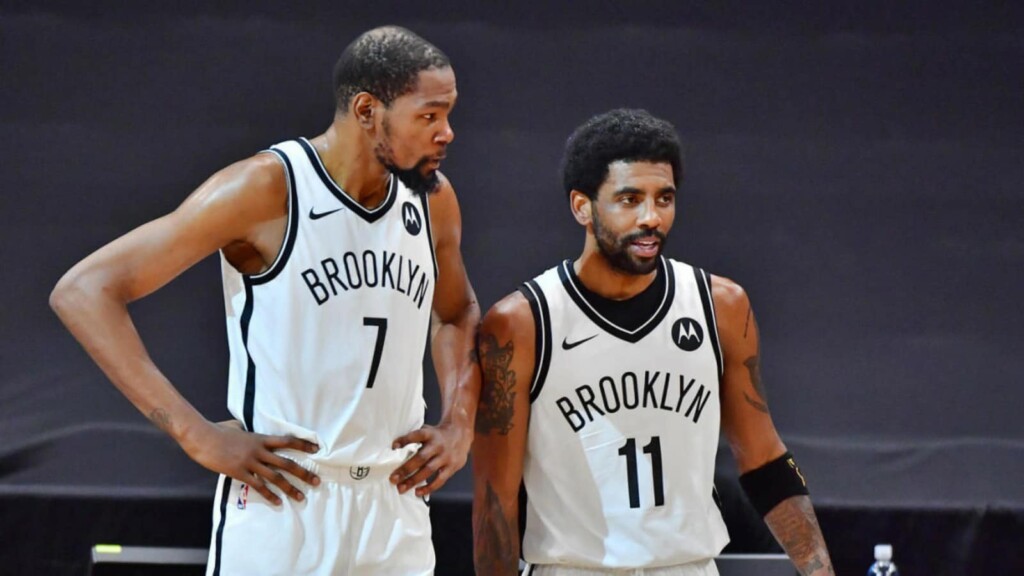 When the Bucks and Nets were tied at 110 each, Durant had the ball and with Kyrie Irving by his side, the Bucks decided to double team the man with the ball. Surprisingly, given the opposing team, Durant wanted no part of Irving and decided to shot a half-hearted jumper himself, which he badly missed. As a result of which, Kyrie Irving was evidently seen being upset making his way back to the bench.
Kevin Durant ignores Kyrie Irving for game winning shot against Bucks
Both Kyrie Irving and Kevin Durant were in decent form against the Bucks and kept on regularly finding the required buckets until a late surge by the Bucks (7-1) helped them drag the game to OT.
With the game going to OT, the Bucks managed to outscore Nets by 10-9, to ensure another victory against their name. The Bucks are now 48-28 and are looking like the side to beat, approaching playoffs. They are just one-win behind Eastern Conference leaders Miami Heat.
On the other hand, the Brooklyn Nets might have had the full-time services of Kyrie Irving back, but the results haven't been good to show for it. With this win, the Barclays Center team are now tied with Atlanta Hawks and Charlotte Hornets on 40-37. How ironic it is to witness two championship favorites, Lakers and Nets suffering such horrendous seasons and losses on the same day, just showcases how unpredictable the 2021-22 NBA Season has been.
Will we witness Nets in the playoffs? Are we going to witness them battling in the playoffs against underdog teams? Remains to be seen.
Also Read: Gregg Popovich gets brutally honest on Keldon Johnson botching game-winning layup…
Also Read: "This matchup is going to be personal" Kendrick Perkins chooses the…