With Golden State Warriors now in sixth place and Dallas in seventh place, the Mavericks (36-36) and Warriors (37-36) begin their third and final game of the regular season straddling the play-in line. The Mavericks have lost two of their last four games as a result of Luka Doncic's absence. Doncic (thigh) has been upgraded to 'probable' for Wednesday and there are chances we could see him in action tonight.
Luka Doncic and Kyrie Irving weren't present in Dallas for any of the earlier meetings. Due to a strained left thigh, Doncic has missed the last five Mavericks games, although he has allegedly been coming closer to a return and has been listed as "probable" for Wednesday's game.
Is Luka Doncic playing tonight?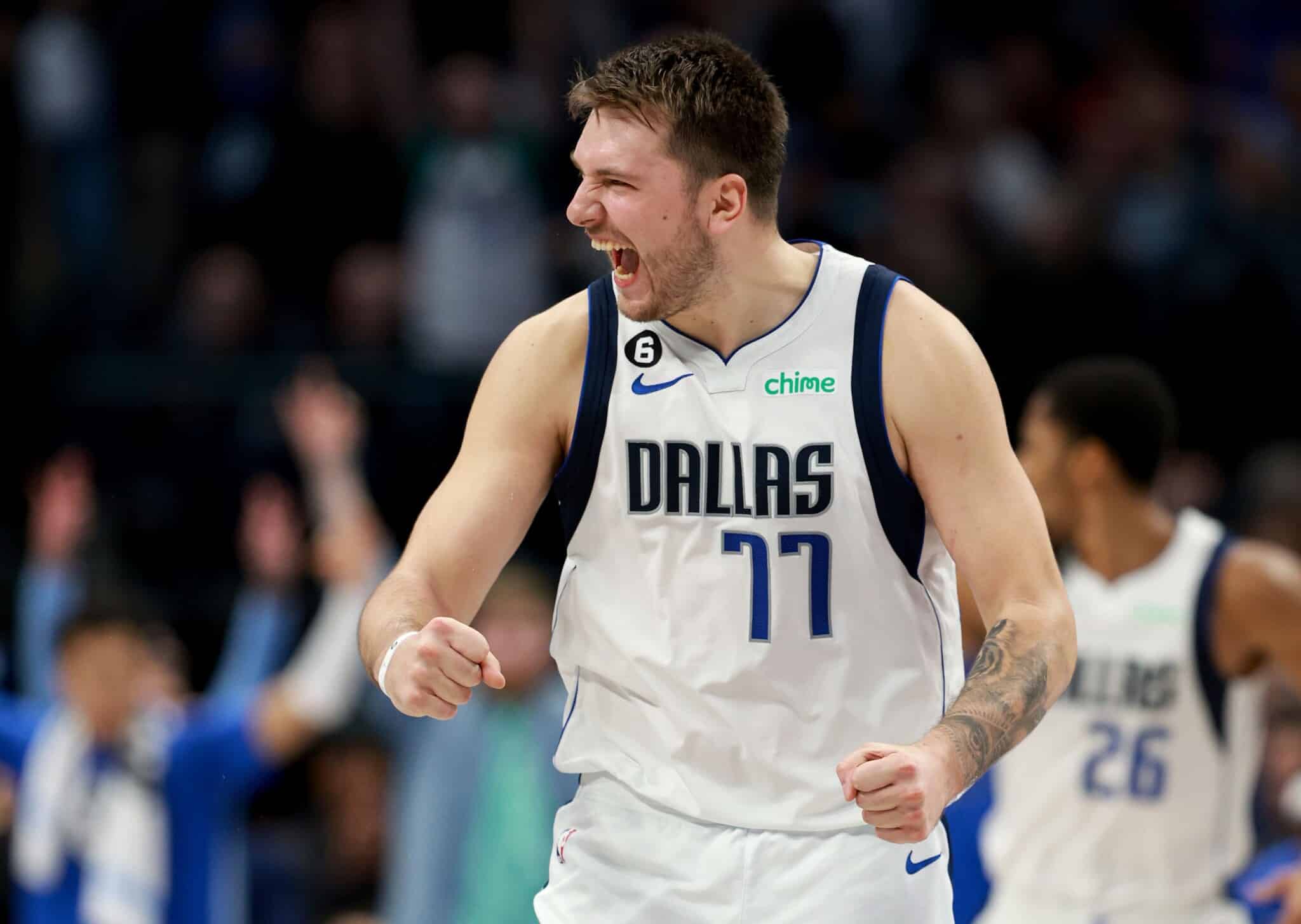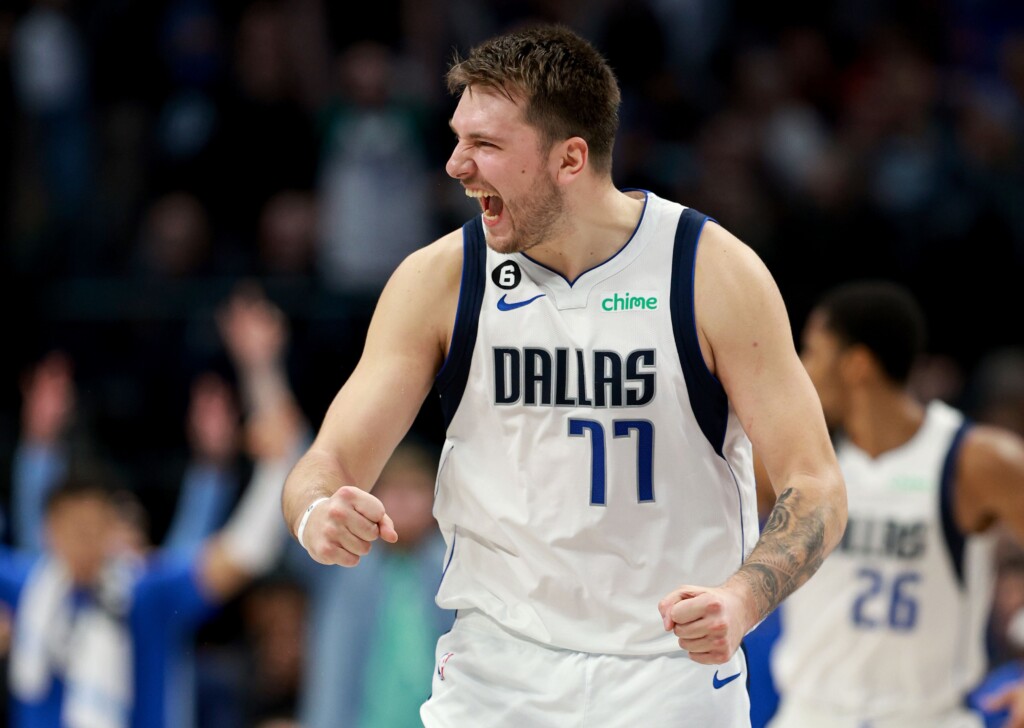 Luka is expected to play in the Mavericks' upcoming game after his status was upgraded from 'questionable' to 'probable' against the Golden State Warriors. After the Mavericks' 113-106 loss to the New Orleans Pelicans on March 9, Luka hasn't participated in a game. Dallas is tied with the Thunder for the conference's seventh spot after going 4-6 in its previous ten games.
Related:Is Kyrie Irving playing tonight against the Golden State Warriors?
Where Is Luka Doncic playing tonight?
In the NBA of today, Luka Doncic is an illustration of a player with exceptional versatility. The NBA classifies Luka as a guard. Instead of being a traditional point guard who starts the offense, he roams the area and finds opportunities for himself and his teammates to score. Luka, the Mavericks' primary playmaker, drives their offense. He serves as their main ball handler and occasionally a shooting guard.
Doncic is known for his exceptional ball-handling skills, court vision, and ability to create shots for himself and his teammates. He is equally comfortable playing on and off the ball and is a great scorer from both the perimeter and the paint. Luka Doncic has shown significant improvement in his defensive capabilities since joining the NBA. Although not known for his defense initially, he has worked hard to become a more impactful defender. Doncic's size and strength also allow him to defend multiple positions and switch to bigger players if needed.
Luka Doncic Fantasy Update & Predictions
As of March 2023, Luka Doncic continues to be one of the top players in fantasy basketball. He is currently averaging around 26 points, 8 rebounds, and 8 assists per game while shooting over 45% from the field and 35% from the three-point range. These numbers make him a top-tier player in almost any fantasy league.
PROJECTIONS FOR LUKA DONCIC
31.2PTS
8.7REB
9.0AST
56.8FP
LUkA'S LAST GAME AGAINST GSW
| Date | PTS | REB | AST | Salary | FP |
| --- | --- | --- | --- | --- | --- |
| 11/29/22 | 41 | 12 | 12 | $12,000 | 83.4 |
Source: numberfire.com
Looking ahead, there are several factors that could impact Doncic's fantasy performance. One factor is the health of the Mavericks. Both Luka Doncic and Kyrie Irving were out on previous occasions. Overall, Luka Doncic is a reliable and consistent fantasy player who should continue to perform at a high level for the remainder of the season.
Luka Doncic's alternative picks for your fantasy team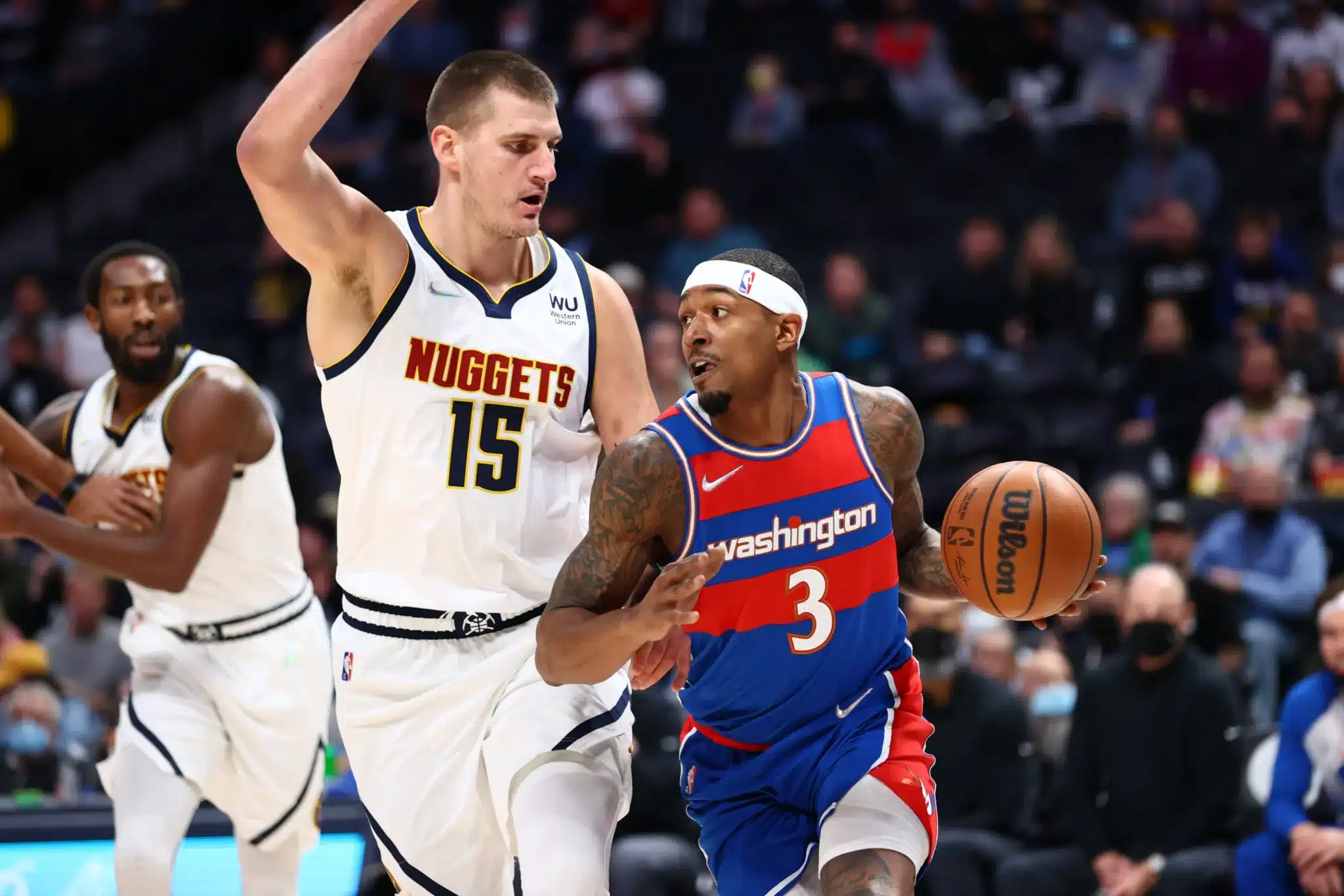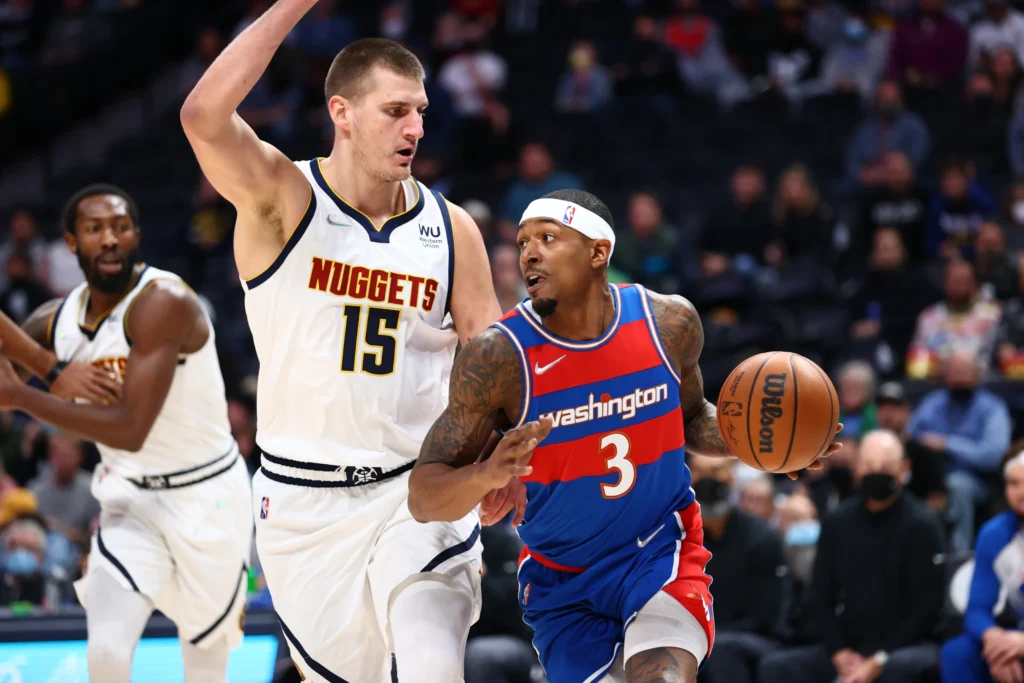 If Luka Doncic does not feature tonight, fantasy users need a fitting replacement for him.
Bradley Beal is one of the most dynamic scorers in the league and has been consistently putting up big numbers for the Washington Wizards. He is averaging over 22 points per game and has shown the ability to contribute across other categories such as rebounds, assists, and steals. With the Wizards fighting for a playoff spot in the Eastern Conference, Beal is likely to continue producing at a high level for the rest of the season.
Nikola Jokic has been an absolute monster this season and is currently averaging a triple-double with over 26 points, 11 rebounds, and 8 assists per game. He is also one of the most efficient players in the league, shooting over 56% from the field and over 40% from beyond the arc. Jokic is an all-around contributor who can fill up the stat sheet in multiple categories, making him a valuable addition to any fantasy team.
In case you missed it:
Shaq, Kevin Durant, and Dwayne Wade are the latest celebrities to invest in Tiger Woods' TMRW Sports venture
John Salley feels Nike are refusing to make Michael Jordan a majority owner on purpose