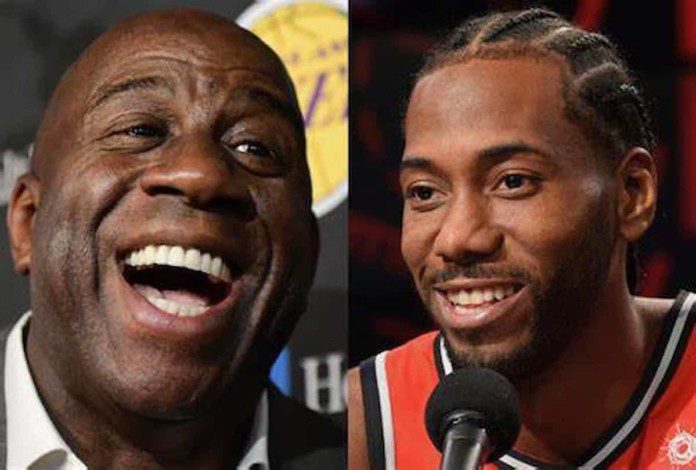 Kawhi Leonard's historic run with the Toronto Raptors in the 2018-19 season was arguably one of the greatest influences a player can have in a team. But approaching free agency, the marquee player was bee chased by top teams in order to somehow get their hands on him and acquire his service. One among this top spoken of teams was Los Angeles Lakers, who wanted to equip a solid duo of LeBron James and Kawhi Leonard to dominate the league.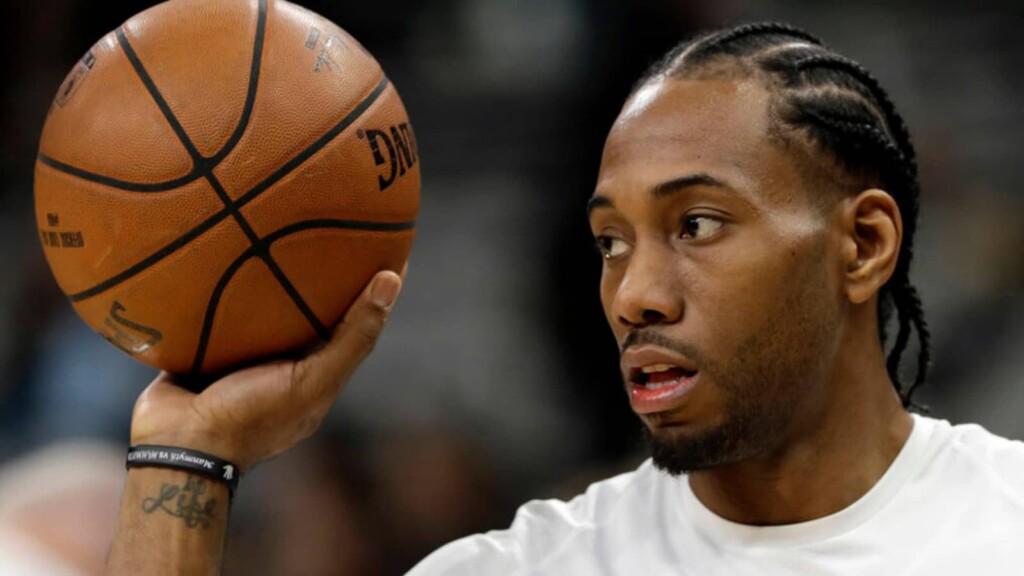 Reports emerged that when Kawhi Leonard was scheduled to a free agency meeting with the Lakers, he requested for only two personnel to be present during the meeting – Magic Johnson and Jeanie Buss. In 2019, as per Stephen A. Smith of ESPN, Leonard only wanted two people, present during the potential conversation of forming the greatest two-man ship in the most iconic team. 
Also Read: Triple-doubles are overrated" Legendary Wilt Chamberlain explained why he was not…
When Kawhi Leonard wanted Lakers meet-up with only Jeanie Buss and Magic Johnson 
In 2019, when Leonard ended his contract with the Raptors, he was being chased by teams like Brooklyn Nets, New York Knicks, LA teams and Dallas Mavericks. But as per the reports, he wanted to join either a Los Angeles team or return back to Toronto to represent the Raptors.
After Clippers managed to acquire the services of the Leonard in 2019, they managed to form a team around him and Paul George in order to embrace their scoring prowess. Many even believed that in the 2019-20 season, Clippers were the favourites to win the championship in the bubble and would have taken down city rivals, Lakers (if the series would have taken place).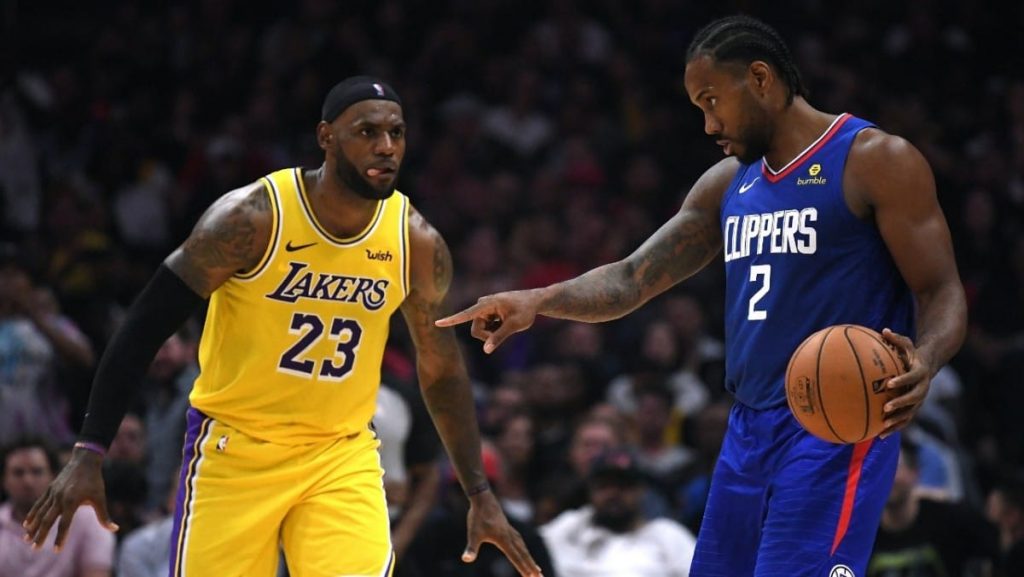 Now as the Claw is approaching his return in the 2021-22 season, will he be able to make an impact with the Clippers, who surely are surviving on thin wire at the moment. The return of Kawhi Leonard is one of the most anticipated comebacks, but will there be team to have an impact, if he does recover and step on the court? Who knows. 
Also Read: "Kevin Durant would never do that": Twitter lashes out at James…