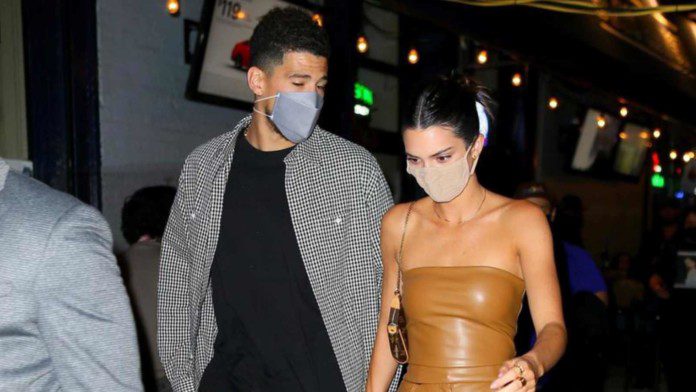 One of the most powerful NBA Couples Kendall Jenner and Devin Booker has been hitting the headlines quite often for their adorable exchanges and PDAs. The couple is known for their distinct careers but still, their relationship has gained itself a pretty amount of fans.
Kendall Jenner, a TV reality celebrity from Keeping Up with Kardashian also a Supermodel who has modeled for all the major and luxurious brands throughout the globe. Kendall was the highest-paid Fashion model of 2020 earning an estimate of $40 Million annually. The 26-year-old model has recently released her own tequila called 818 Tequila. The number 818 is after the area code of her birthplace.  
She has built up an empire for herself just like her beau Devin Booker who is also a key player for the Phoenix Suns. Booker is averaging 23.6 points, 5.2 rebounds, and 4.6 assists this season.
Also Read: Rockets' Kevin Porter Jr. promptly leaves the arena after a heated…
Kendall Jenner and Devin Booker set the Internet on Fire with a cute picture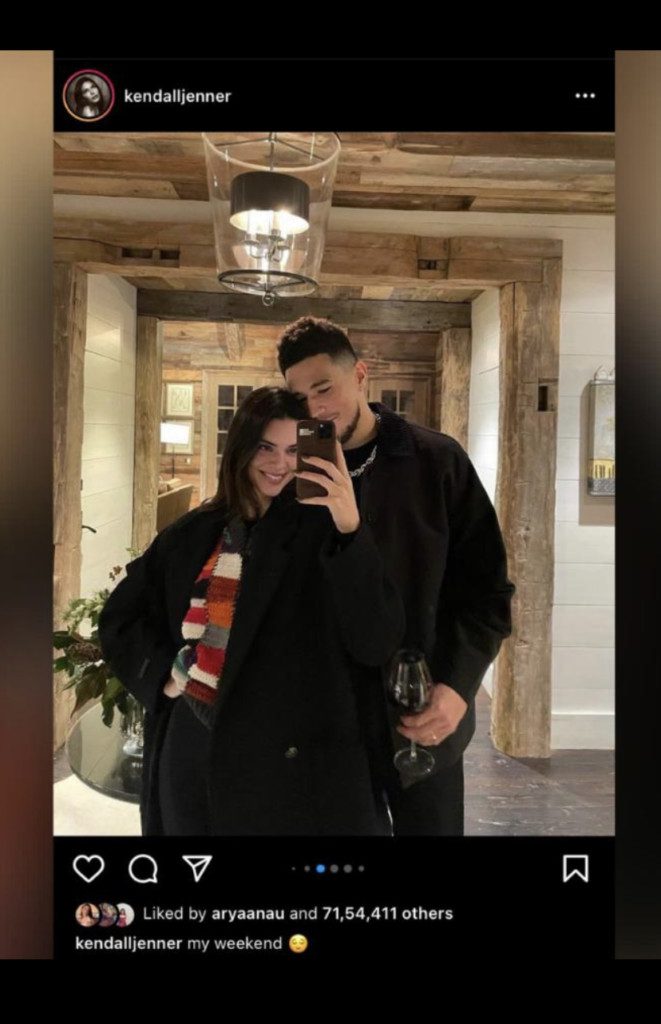 Kendal Jenner on January 3rd shared a series of pictures on Instagram that showed her fans a sneak peek into her New Year's celebration. She captioned it "My Weekend."
Amongst those pictures, there was one that sent the entire internet into awe. Kendal and Pheonix Suns star Guard Devin shared a mirror picture where the All-Star was seen with a golden ring on his left hand.
Now, this is enough to make the fans go detective mode. The fans have started with their own stories and reached a conclusion that they might have gotten married.  Rumours are yet to be proven true but they are enough to make the entertainment columns spicy. And, Kendall Jenners's baby fever doesn't help these rumors much.
The comment section was full of love from the Kardashians.
"Cute weekend!" wrote Kourtney Kardashian.
Khloe Kardashian wrote, "I can't wait to be you one day" and Kylie Jenner commented: "ur so cute."
Booker too took on Instagram and shared a picture of Kendall captioned with "Spent New Year by a Fire."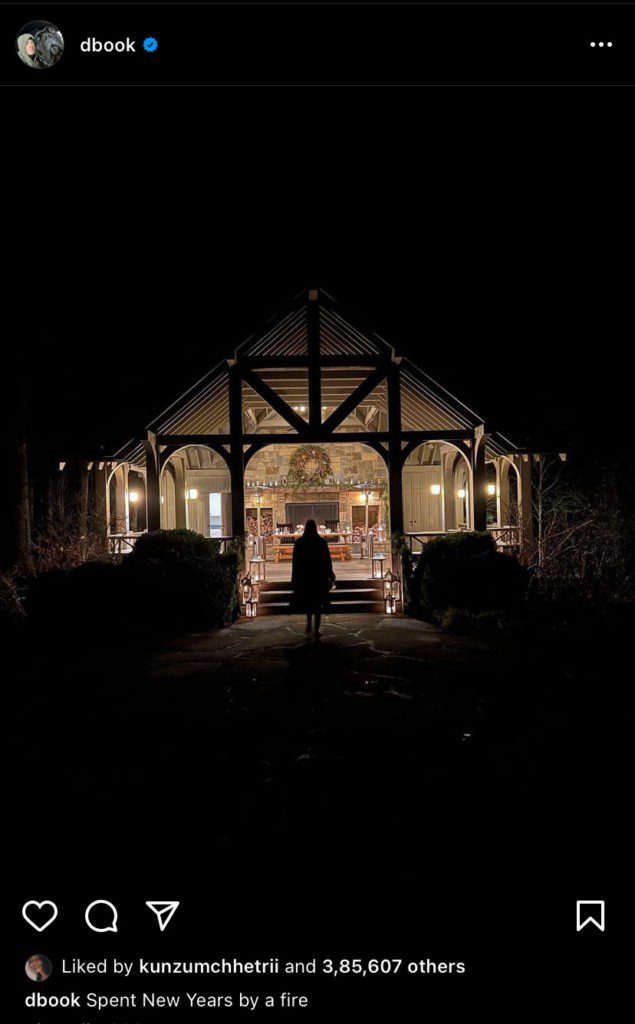 Kendall Jenner and Devin Booker have been dating for one year now and the couple seems to be going strong.
Also read: Giannis Antetokounmpo starts the new year with a monstrous triple double…