Marcus Smart didn't shy away from calling out his teams' star dos Jayson Tatum and Jaylen Brown for not passing enough to the team members, and so neither did Kendrick Perkins.
The Boston Celtics lost were leading the game till the third quarter by 103-89 but the 4th quarter capsized the entire game. The Bulls went on to score 39 points alone in the 4th quarter. DeMar DeRozan scored 37 points, 7 rebounds, and 2 assists in his 34 minutes game on the court. Zach Lavine also dropped 26 points, 7 assists, and 3 rebounds for the Bulls. The Celtics couldn't stop the game from slipping right through their fingers. For the Celtics, Jaylen Brown and Jayson Tatum went on to score 28 and 20 points respectively.
Kendrick Perkins blasts Marcus Smart for calling out his teammates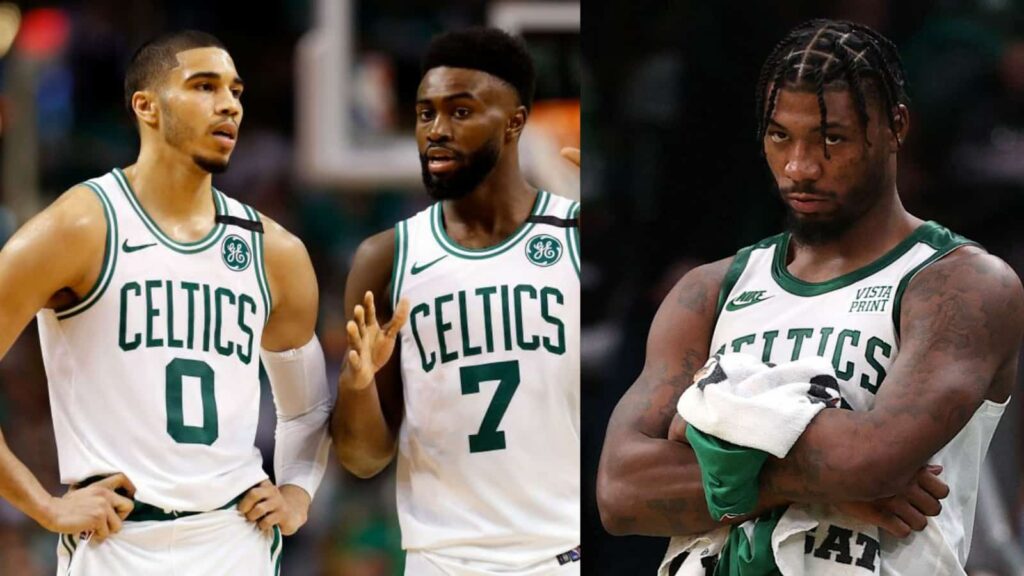 The blowout loss of the Celtics Boston against the Chicago Bulls was surely an embarrassing moment for the team but Marcus Smart seemed dismayed, and end up pinning the blame onto Tatum and Brown.
He told the media, " I would just like to play basketball. Every team knows we're trying to go to Jayson and Jaylen. Every team is programmed and studied to stop Jayson and Jaylen. I think everybody's scouting report is to make those guys pass the ball. They don't want to pass the ball." 
But this statement just didn't sit right with the former NBA Champion Kendrick Perkins.
Kendrick Perkins, a former Celtic player believes that Smart has broken the locker-room codes. The locker room is the place where the team discusses everything pre and post-game to get a clear view of the future. Win or loss is a matter of how one delivers on the court. But Smart's statement is highly unprofessional and does not adhere to the feeling of the team.
Some fans believed what he said was true and showed their support.
Statements like these sometimes can break the team apart and spread distrust and abhorring amongst the team members. We can just hope that they resolve this issue within the team as soon as possible because the season is almost in its 2 d month now.
The Boston Celtics are currently at a 2-5 score on the Tables. They will face the Orlando Magic in tomorrow's game. We can only hope they can get their team spirit back and do justice to their potential.
Also read: Marcus Smart calls out Jayson Tatum and Jaylen Brown after Blowout…
Also read: "Speedy Recovery Young King": LeBron James reacts to Derrick Henry's scary…