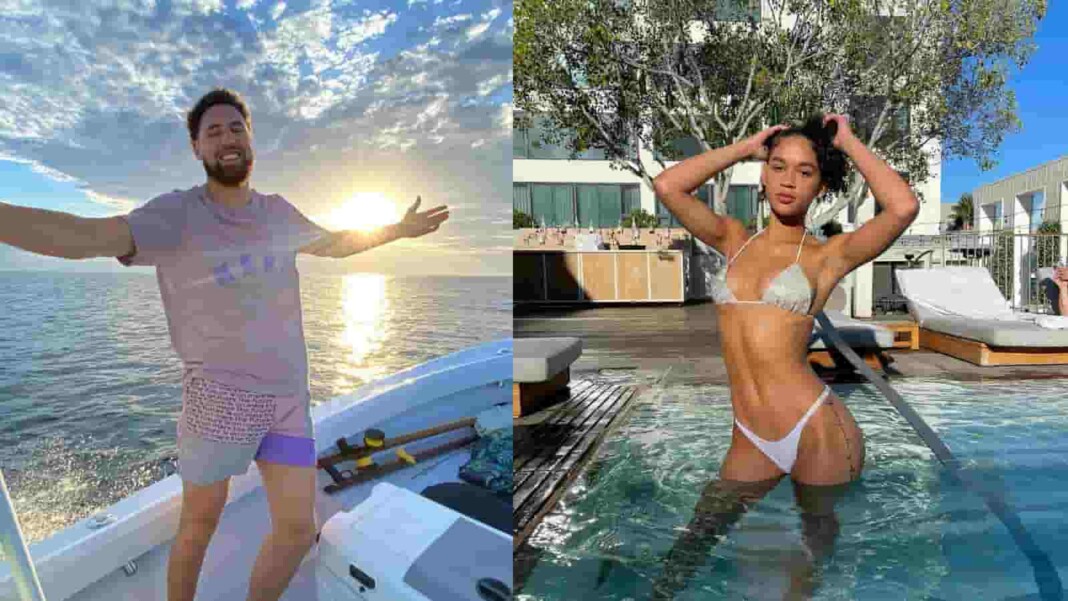 Klay Alexander Thompson is a name to reckon with in the world of basketball. Often regarded as one of the greatest shooters of all time, Klay features for the Golden State Warriors in the NBA. However, the superstar has been away from the action for quite some time now.
Thompson, who has missed the previous two seasons with ACL and Achilles injuries is awaited by his fans to script a thumping comeback. When he'll be fit enough to bring out his best for his franchise has been a topic of discussion for quite some time now.
"Gettin real spooky round here": Klay's girlfriend Paige Carmen's latest Insta post ahead of Halloween is breaking the Internet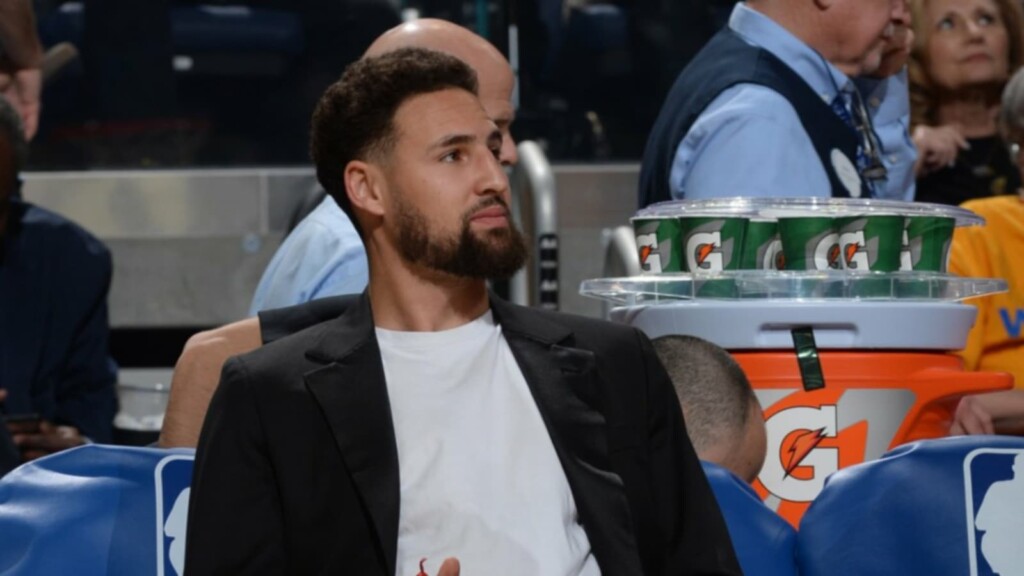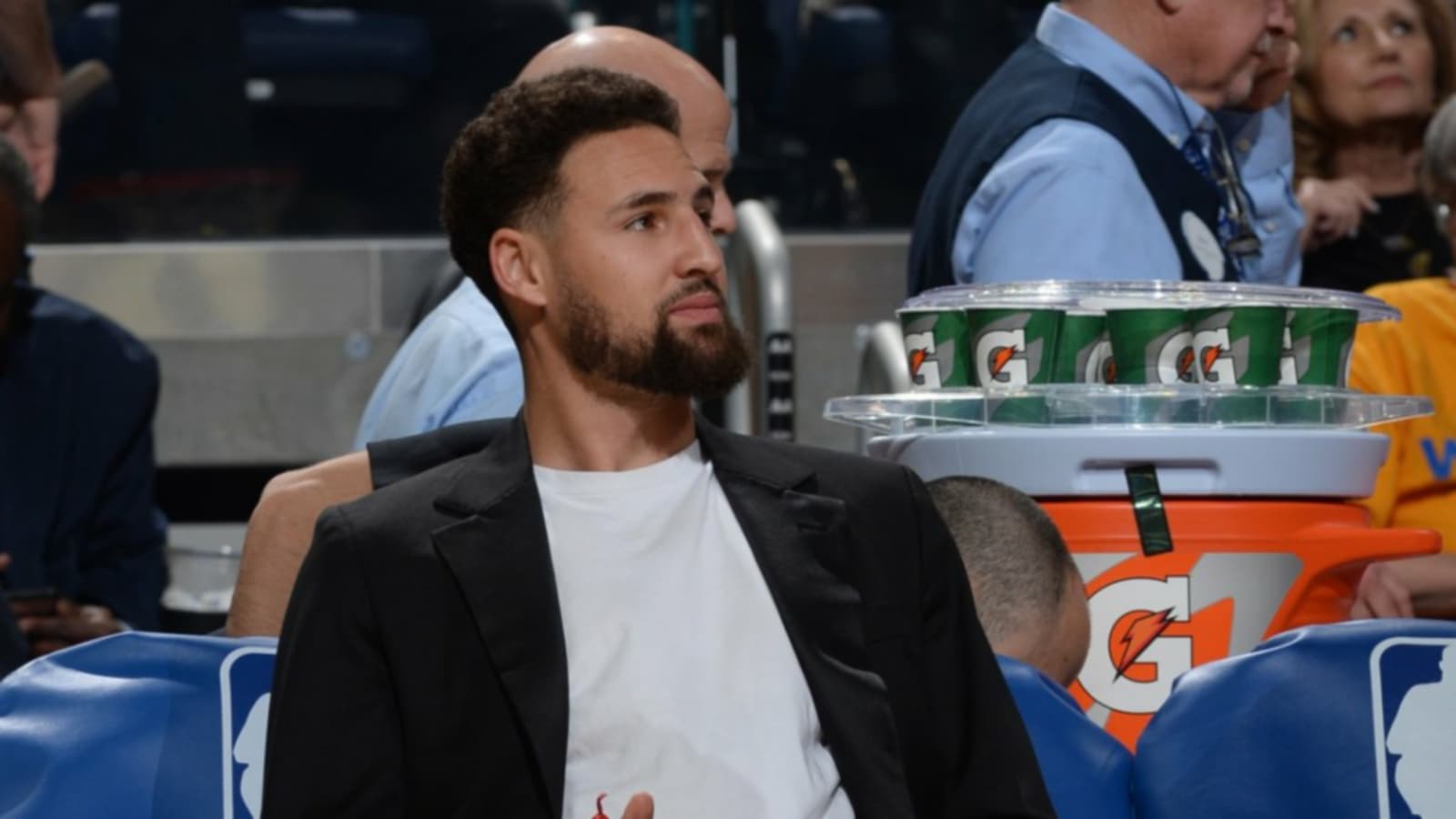 However, much to the delight of his fans, Stadium's Shams Charania reported a while ago that Thompson could be fit enough to practice at some point over the next month. Thomson has found ways to stay in the news even when he is not playing.
This time around, his response to his girlfriend's latest Instagram post is gaining a lot of attention. In the lead-up to Halloween, Thompson's girlfriend Paige Carmen posted an amazing picture on Instagram which, as expected, went viral in no time.
The ever so gorgeous Paige posted the photo along with the caption, "gettin real spooky around here" and although Thompson didn't comment on the picture, he wasted no time in liking the image.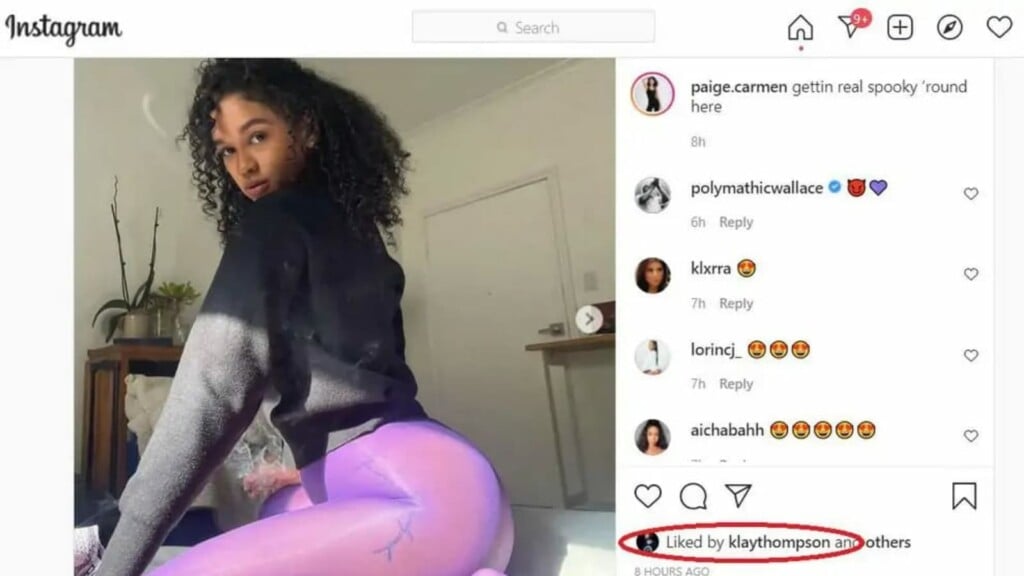 Thompson has been involved in a few controversies over time. Not long ago, was spotted leaving a party with two separate women. Several speculations were raised which are still not put to rest.
Also read: Watch: LeBron James knocks sensational 3-pointer from logo in Lakers vs Cavaliers