Read about Miami Heat vs LA Clippers Live Stream and Prediction. The Los Angeles Clippers will host the Miami Heat at the Staples Centre on Thursday.  The LA Clippers are currently at a 6-4 score in the League. The Miami Heat aren't doing bad either they have a score of 7-3 and are currently leading the Eastern Conference.
Miami Heat vs LA Clippers Preview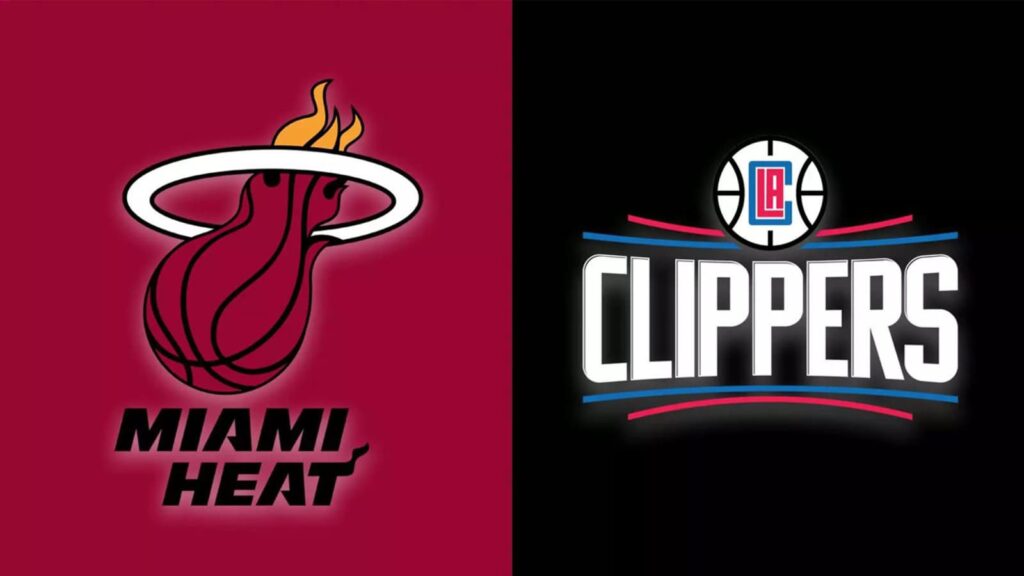 The Miami Heat have had quite a lot happening in their previous game with the Denver Nuggets. Nuggets' star player Nikola Jokic and Heat's Markieff Morris engaged into a small fed on the court with led to Nikola Jokic's direct ejection from the game and a suspension of one game without pay. And, Markieff Morris was fined for his blunt flagrant foul on Jokic which led to Jokic's retaliation against him.
Heat's Jimmy Butler didn't seem to quite like this exchange between both the players on the court and in his teammate's defense was seen uttering a lot. He was also fined $30,000 for attempting to escalate the altercation between Jokic and Morris.
The Nuggets won the match by 113-96 against the Heats. Jimmy Butler scored 31 points, 5 rebounds, and 8 assists for the Heat.
Miami Heat Head coach Erik Spoelstra is strategatically moving the team's rotation, and some unwanted happenings wouldn't restrict him from extracting the best out of the roster.
The LA Clipper met the Portland Trail Blazers in their previous match. The Clippers beat Damian Lillard Trail Blazers by 117-109. Paul George, Nicolas Batum, and Reggie Jackson also scored 20+ points.
Injury Report
The injury report for the Miami Heat:
PJ Tucker: Day-to-day
Max Strus: Knee
Caleb Martin: Sprained left thumb
Tyler Herro: Back
Markied Morris: Out
Bam Adebayo: Bruised Left knee
Victor Oladipo: Quadriceps
The injury report for the LA Clippers:
Kawhi Leonard: ACL Injury
Jason Preston: Foot Injury
Marcus Morris Sr. Knee Injury
Starting 5s
The predicted Line-up for the Miami Heat is:
Point Guard – Kyle Lowry
Shooting Guard – Duncan Robinson
Small Forward– Jimmy Butler
Power Forward – PJ Tucker
Centre – Bam Adebayo
The predicted Line-up for the LA Clippers is:
Point Guard – Reggie Jackson
Shooting Guard – Eric Bledsoe
Small Forward – Paul George
Power Forward – Nicolas Batum
Centre – Ivica Zubac
Miami Heat vs LA Clippers Live Stream Details
Date: Thursday, November 11th, 2021.
Time: 11:30 PM (EST)
Venue:  Staples Center, Los Angeles, CA
Timings for the match
| | |
| --- | --- |
| EST | 11:30 PM |
| IST | 9:00 AM |
| PT | 8:30 PM |
| CAT | 5:30 AM |
| PET | 12:30 PM |
Where to watch the match?
The Fans can either tune in to watch locally on Bally Sports SoCal and Bally Sports Sun or can use NBA League Pass to also watch it live. The other global channels which will telecast the Miami Heat vs LA Clippers are:
| | |
| --- | --- |
| US | ESPN, Sling TV, FuboTV |
| UK | Sky Sports |
| Europe | FuboTV, NBA League Pass, SKY |
| Canada | SportsNet |
| Australia | ESPN, NBA TV, Foxtel |
| India | NBA League Pass |
Miami Heat vs LA Clippers Prediction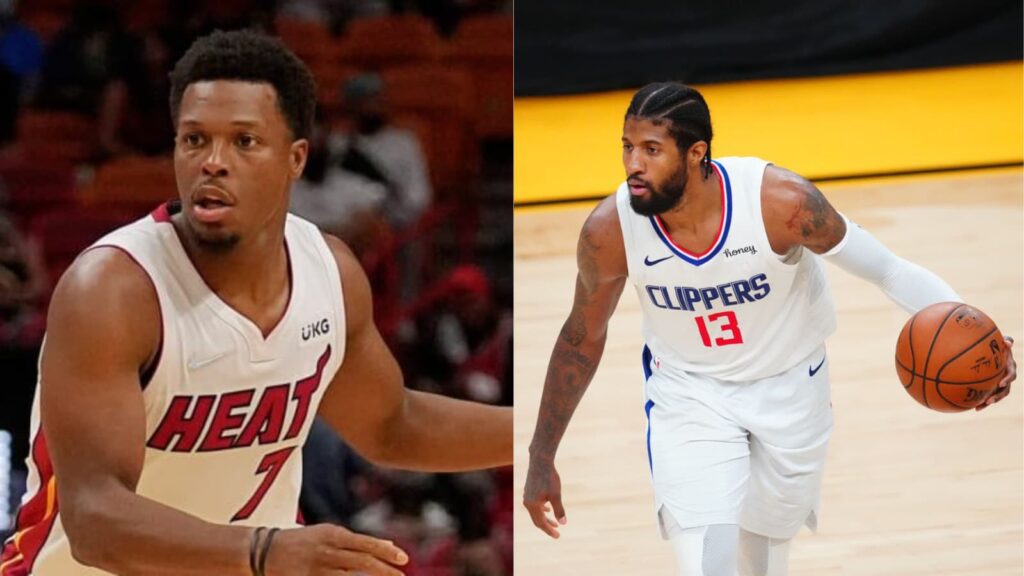 The Miami Heat is leading the Eastern Conference, and are potential tile holders for this season. They are very consistent in what they do and every efficient in the execution of their team play. The Clippers would definitely have to have Paul George score big numbers or they might miss out on the match. Both the teams have been very impressive so far, therefore, the match is gonna be a hard-fought one. The fans are surely excited to witness this enticing clash of East and West.
Also read: Top 5 Stephen Curry's greatest Performances in the NBA
Also read: Lakers' Dwight Howard opinionates upon why he didn't make the NBA…