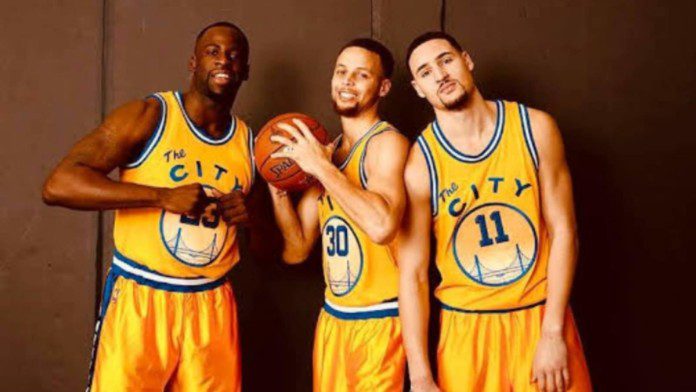 Klay Thompson is finally back and hooping around with the Golden State Warriors after a long awaited return which got delayed and delayed further. After two seasons the Dub Nation finally have Klay Thompson on board as he is officially back and has suited up playing four games with minute restrictions as the Dubs don't really want to risk anything around Klay since he is the most important piece of Warriors who can shoot as we all know and even be a athlete who can play at physical levels too.
The Golden State Warriors look great having Klay back but still aren't on their full potential as the other Splash brother and secondary point guard those are Stephen Curry and Draymond Green haven't really been with him since his debut as the situation around both the players makes them unavailable. Draymond Green and Stephen Curry both of them are injured which has still kept the Warriors holding back since the main line-up which will probably be the starting five in the future has never really been on court together.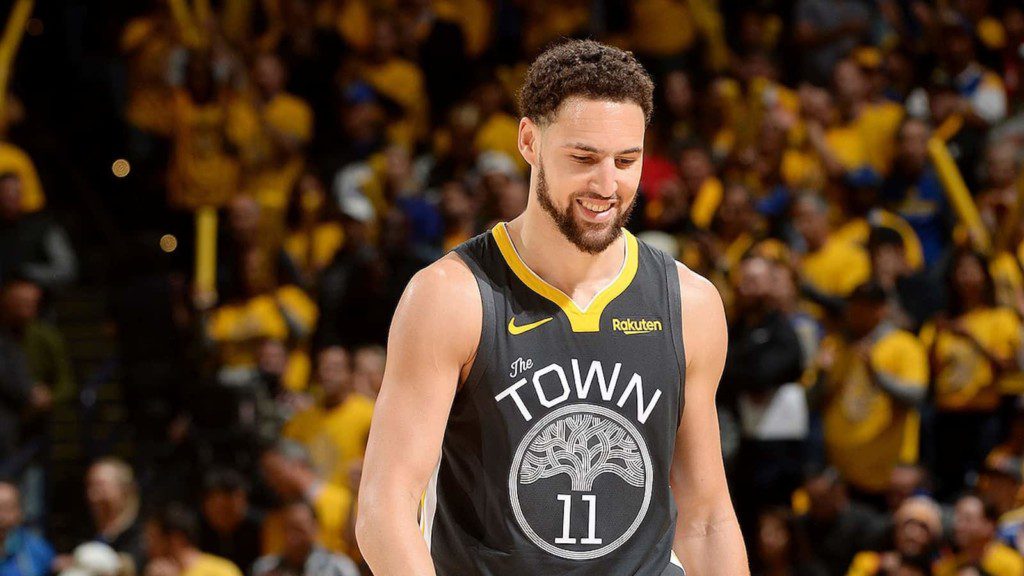 The Golden State Warriors are currently ranked as the 2nd seed in the western conference with the record of 31 wins and 12 losses at .721. Recently the Golden State Warriors had a match up against the Minnesota Timberwolves which resulted in a 20 point loss as they were short-handed missing Stephen Curry and Draymond Green. Klay Thompson when asked on debuting but playing without the two had a lot to say as he answered the question in the post game.
Also Read: Klay Thompson suggested Lakers' Anthony Davis-LeBron James frontcourt is 'one of…
Klay Thompson on playing with Stephen Curry and Draymond Green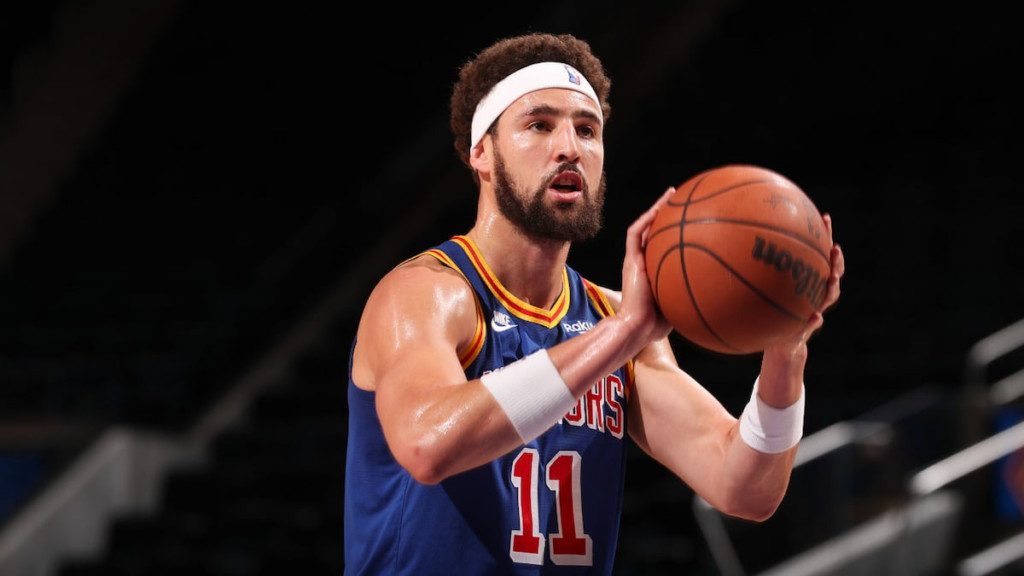 Stephen Curry is out due to right arm soreness and Draymond Green is currently recovering from a calf injury which has Klay Thompson leading the Dubs all alone. Speaking on them reuniting Klay in the post game quoted: "It's really exciting… I can't wait to step on the floor to be firing on all cylinders with both those two guys. It's going to make my job easier and I'm sure it will make their job a little bit easier. I'm really excited. I miss playing with those two. I think there will be a sense of normalcy when we're back out there together again."
Klay is really very excited to group up with his boys and dominate the league again just like they did in their dynasty days while winning it all. It is very clear that the Golden State Warriors were a championship contender team even before Klay's return and now having him back just makes them better as he is a unique player whose bag is deep as it includes expertise in shooting, ball handling and even gifting posters as we all spectated him in his season debut how confident he was and is as he isn't afraid in taking and making shots.
Also Read: Nikola Jokic disrespects draws fiery reaction from teammate Aaron Gordon