Carmelo Anthony this offseason joined the Los Angeles Lakers as he was recruited by LeBron James but the team hasn't really lived up to the expectations they drew on paper. Currently, the Los Angeles Lakers are ranked as the ninth seed in the western conference with the record of 24 wins and 25 losses at .490 as the inconsistent run continues with the team chemistry falling apart most of the time.
Recently the Philadelphia 76ers hosted the Los Angeles Lakers at  Wells Fargo Center and the match-up resulted in favoring the 76ers. As the Lakers were short missing their multi-positional leader LeBron James. Anthony Davis stepped up with 31 points, 12 rebounds and 1 assist but the team had no answer for the offensive chain of Joel Embiid and Tobias Harris. Carmelo Anthony getting good 26 minutes added 9 points, 3 rebounds and 1 assist as he didn't really have a good time shooting the ball.
Carmelo Anthony also got a pair of Philadelphia 76ers fans ejected from the game for heckling him. The fans repeatedly shouted "keeping shooting boy" and "get in the corner boy" while referring to Melo as "boy" for four straight possessions. This just had Melo annoyed and frustrated which made him go straight to them and have a talk. But fortunately, the ref and Joel Embiid jumped in stopping it turn into a brawl. Soon both the fans were ejected out of the game.
Also Read: "You won't find an MVP like this," Giannis Antetokounmpo shows his…
Carmelo Anthony on heckling fans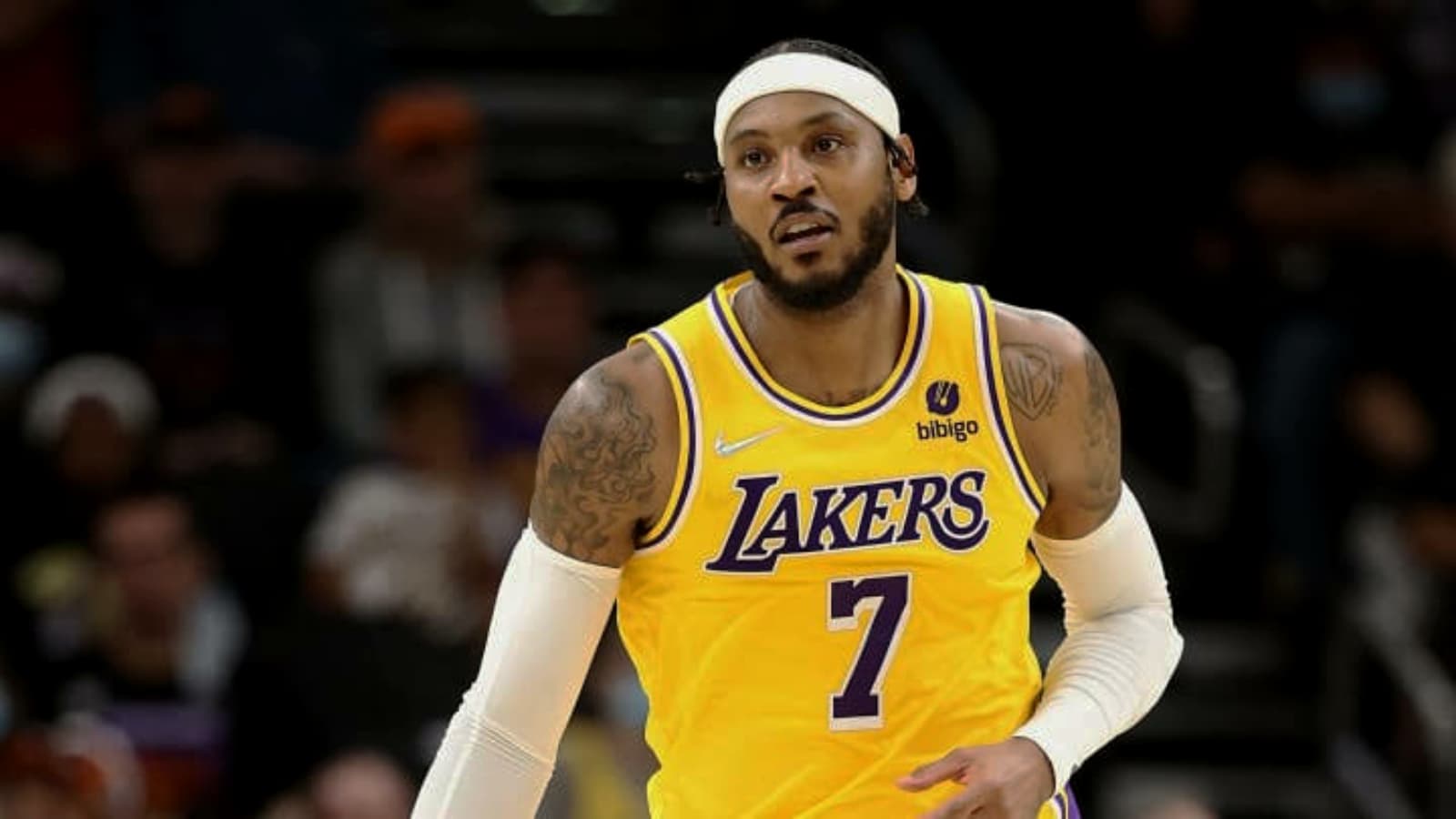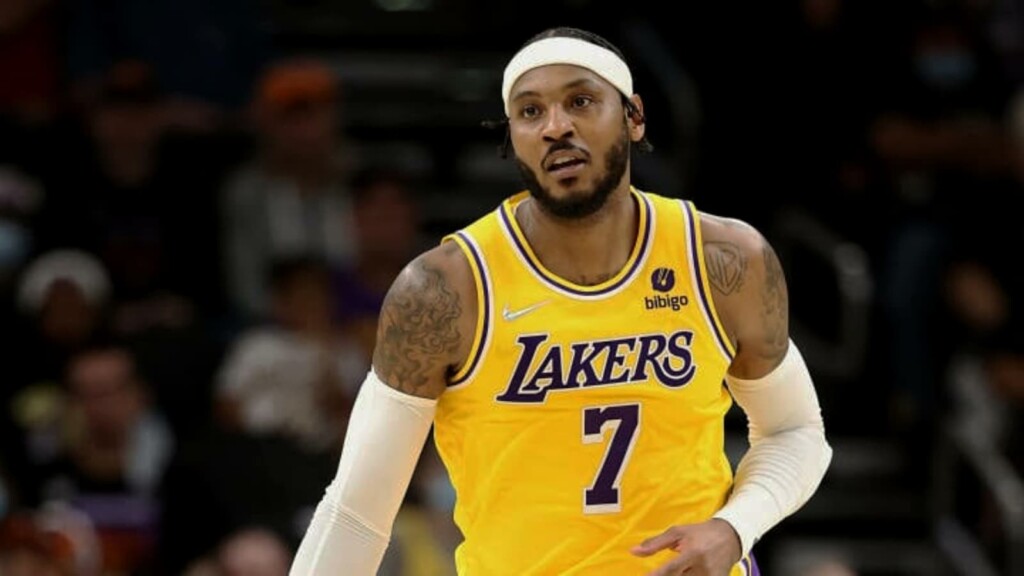 In the post-game interview when a reporter asked Carmelo his perspective on those fans and the incident. Replying to it Anthony quoted: "It is what it is. Some things was said, unacceptable. I'm cool with fans heckling, fans talking trash, cheering for their team, or the other team. I'm all for that, but when you cross certain lines, as a man that's what you're gonna see, that's what you gonna get. I'm sure the people that's in charge will take care of it…My job is done when it comes to this."
Further, speaking on potential discipline Melo added: "That's not up to me. I'm not in control of that. Only thing I that I can do is… sometimes you play through it, you try to play through certain things, you play through the heckle, but that's all fun and games. I've been doing that for 19-20 years. Especially coming here, it's been a great place to come and play and I know how the fans are here. But there's just certain things you don't bring to any type of sporting event, just certain things you don't say to anybody. If I was outside, I bumped into you, you said those things to me, then it would be a totally different story. But again, It's out of my hands now. So however they want to play it, they will play it."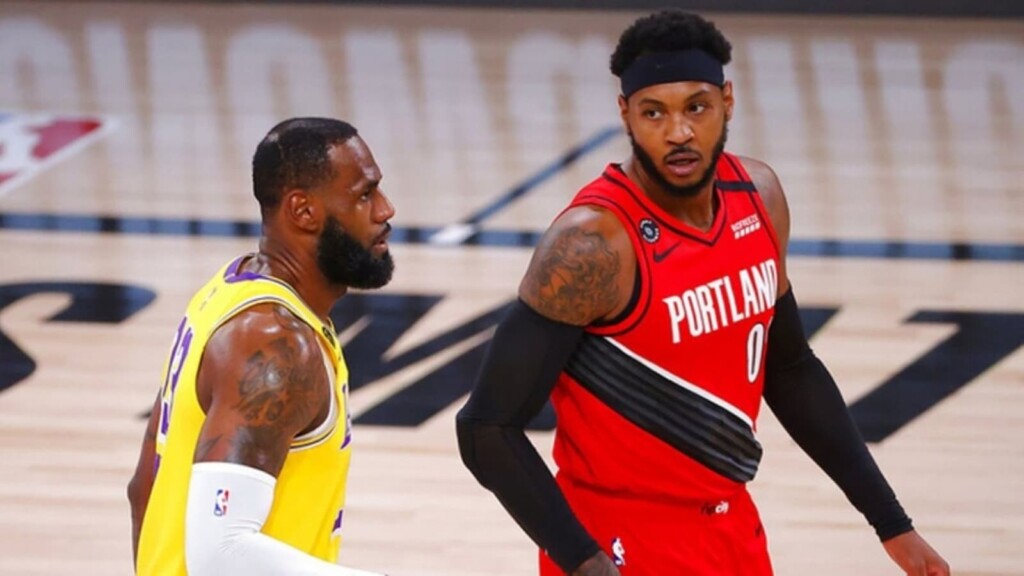 Carmelo Anthony is upset with the incident as he raged towards the fans and it isn't the first time in the league we see fans courtside cross their limit as Julius Randle, Trae Young, Russell Westbrook and LeBron James have dealt with it in the past. The Philadelphia fans aren't really the best fans to have. Since they are one of the biggest reasons behind the Ben Simmons saga an ongoing story for one of their very own player who in the past was loved by the city and now wishes to move out as soon as possible.
Also Read: "That's what veterans are made of" Draymond Green makes time from…