LeBron James is undoubtedly one of the most accomplished basketball players ever, and his status as a legend is already cemented, irrespective of future events. Nonetheless, there is still one unfulfilled aspiration for the King, which is to team up with his son, Bronny James, and play together in the NBA.
The prospect of LeBron and Bronny playing on the same team is an exciting one for basketball fans, but it is not without its challenges. Bronny is still a young player, and there is no guarantee that he will make it to the NBA, let alone play with his father. LeBron is also approaching the end of his career, and time is running out for them to achieve this dream.
"Bronny is No. 1 on my fucking list. He's No. 1 on my list. I want to play with for sure … Not too long ago, I said, I asked him, I said, 'What you want to do with this? Like, you want to get to the pros? What you want to do?' He's like, 'Yeah.' I said, 'Why?' He said, 'Cause I want to make a name for myself.' … And when I heard that, 'Well, let's fucking get it."
LeBron James has expressed his desire for his son, Bronny, to succeed in the NBA and has been actively supporting his development as a basketball player. He is even willing to compete against his son to help him achieve his goals and make a name for himself in the league.
Related:"He brought us home," LeBron James discusses Anthony Davis' resilience after tweaking his ankle mid-game
The Uncertain Future of Bronny James in the NBA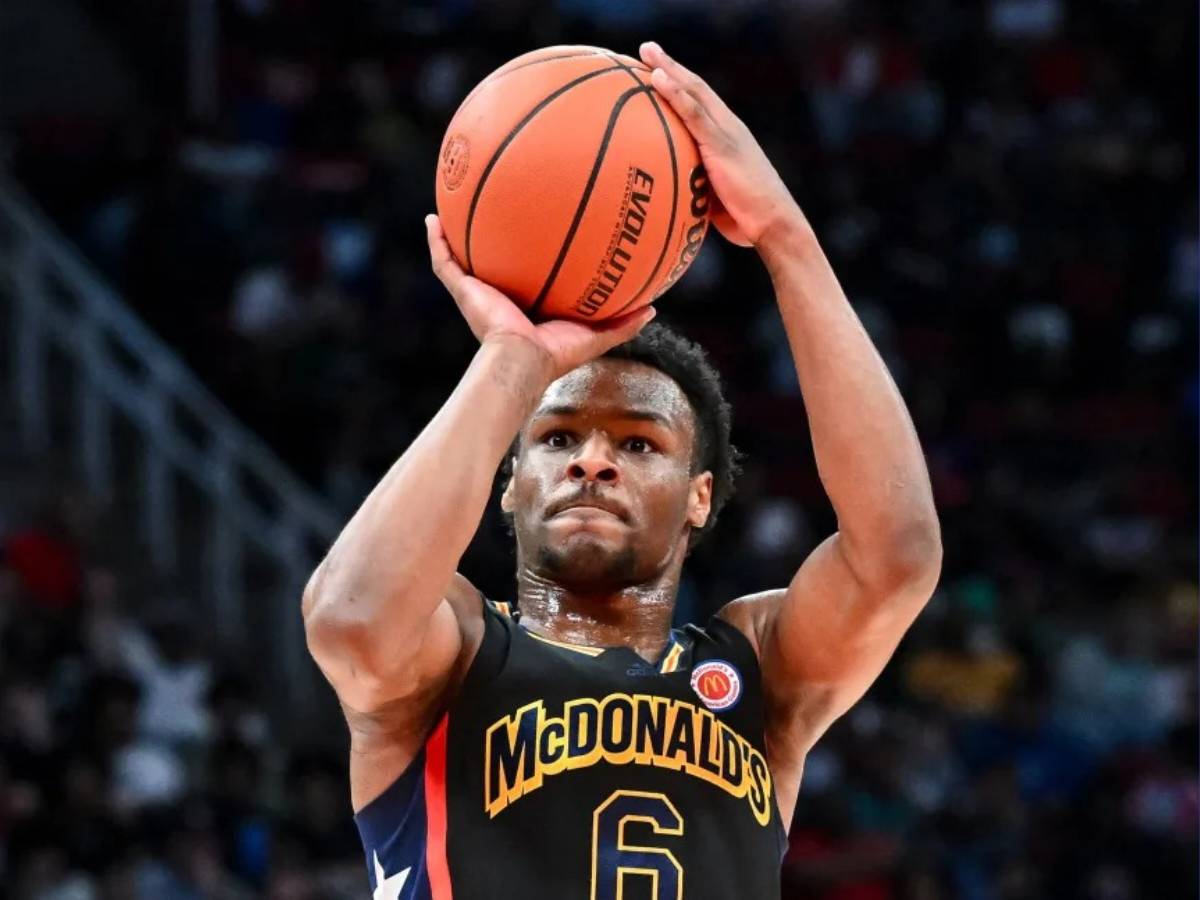 In the world of basketball, there are few names more recognizable than LeBron James. He has dominated the league for years, winning multiple championships and establishing himself as one of the greatest players of all time. Now, it seems his son, Bronny, is following in his footsteps.
Bronny has recently gained a lot of attention due to his impressive skills. He was ranked as a potential lottery pick in a recent mock draft, with the possibility of playing for the Orlando Magic – a team that his father, LeBron James, has publicly expressed his dislike for. This has led to speculation about Bronny's future in the NBA and where he will ultimately end up playing.
If Bronny continues to improve, he could potentially become a higher pick in the draft. However, this could pose a challenge for LeBron, who is always striving to compete for championships.
Despite the potential complications, there's no denying that Bronny has the talent and the drive to succeed in the NBA. He's already drawing comparisons to his father and other great players, and he's only going to get better with time.
In case you missed it:
"He brought us home," LeBron James discusses Anthony Davis' resilience after tweaking his ankle mid-game
Andrew Wiggins injury update: Warriors star 'returns to San Francisco' after weeks away