Shaquille O'Neal and Charles Barkley made comments without being informed about the Kyrie Irving story, believes 4 time NBA champion, John Salley.
John Salley, who has played for multiple championship-winning organizations in the NBA, recently made an appearance in an interview with DJ Vlad. In the interview, criticizing Shaquille O'Neal and Charles Barkley, Salley said, "Whey they called Kyrie an idiot they didn't look at everything…they looked at it, had a quick response, and got out of it. I think they were wrong for that."
"You see Kenny Smith didn't say it because Kenny thinks before he speaks. And I think sometimes you should think before you speak," added Salley. Former Chicago Bulls player, while praising Kenny Smith for his decision to not bash Kyrie Irving, condemned Barkley and O'Neal for making comments on the star before being fully informed on the subject.
Inside The NBA is an amazing show that is loved by fans. The basketball show is hosted by Ernie Johnson alongside basketball aces, Kenny Smith, Shaquille O'Neal, and Charles Barkley. Not long ago when the Kyrie Irving controversy unfolded, Inside The NBA crew members decided to give their two cents on the issue. While Kenny Smith held back on commenting on the issue, Barkley and O'Neal branded the Brooklyn Nets star as an "idiot".
Also Read : "I oughta slap your goofy a**" Former NBA player TAUNTS Shaquille O'Neal over his remarks over Kyrie Irving's antisemitic blunder
Charles Barkley and Shaquille O'Neal discuss John Salley and Bad Boy Piston fighting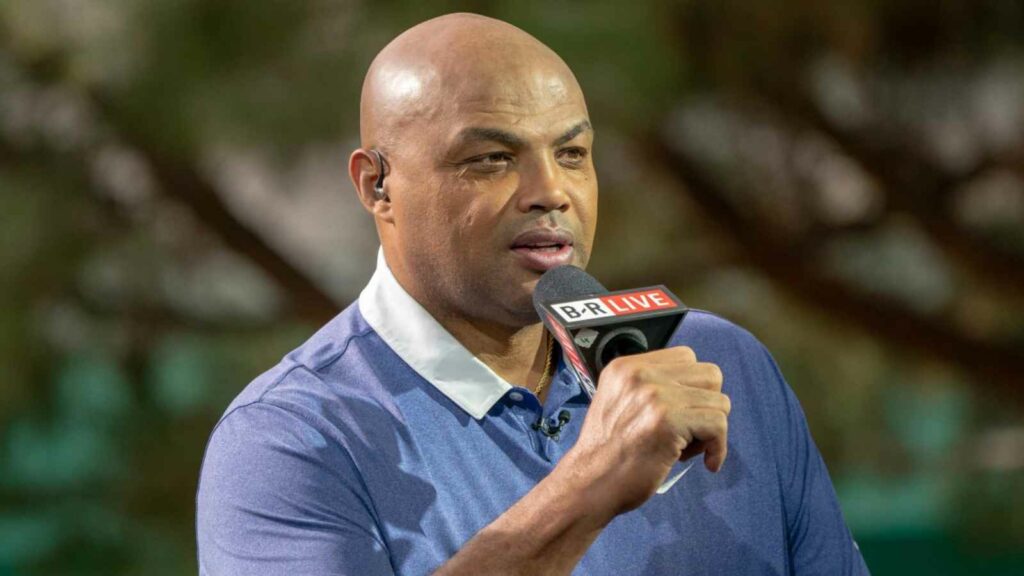 Not long ago, Charles Barkley mentioned John Salley while discussing the Patrick Beverly ejection that took place in the Lakers – Suns game. While discussing with Shaquille O'Neal, Barkley took some digs at the legendary "Bad Boy Pistons" from his era. While the Pistons were known for their rough behavior on the court and infamous for often getting into fights, Chuck said most of them actually can't fight.
"Mahorn can't fight. Let me tell you something, John Salley, Dennis Rodman, and Mahorn can't fight a lick. Those three guys. [Bill] Laimbeer can't fight, he was just always getting beat up," said Barkley. In the DJ Vlad interview, Salley also responded to these comments from the former Phoenix Suns legend and thanked him for giving attention.
Also read: 3 Times Charles Barkley had brutally shut up opposing parties: Memphis Depay to Golden State and more
"I laughed…I love Charles Barkley for keeping my name relevant. Him mentioning my name," said Salley talking to DJ Vlad. The four-time winning NBA player seems to take any barb thrown in his way lightly and is not very offended by the comments Barkley made. Charles Barkley and Shaquille O'Neal can be polarising at times but fans love the duo for their no-filter comments. The downside of having no filter is that they might upset their peers in NBA.
Also read: WATCH: Luka Doncic's BLUNT answer to Charles Barkley's criticism on Inside The NBA will leave you in splits